Georgetown University Washington Hospital Center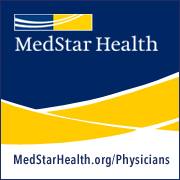 We are committed to furthering our specialty through the development of innovative programs in emergency preparedness, information technology, transport medicine, event medicine, emergency ultrasound, critical care, patient safety, and sports medicine. We produce exceptional, well-rounded emergency physicians capable of responding with speed, skill, confidence, and efficiency to challenges in the ED and beyond.
Driven from the ground up by talented, motivated, and experienced physician faculty, the Georgetown University Hospital/Washington Hospital Center Emergency Medicine Residency Program is a top tier training program. With outstanding clinical sites, enthusiastic institutional support, and a partnership with a nationally-recognized University and its School of Medicine, we are dedicated to practicing state-of-the-art, patient-first emergency care.