Missed Opportunities to Slow the Opioid Epidemic
This past year, the United States passed a harrowing 100,000 opioid overdose deaths, which was an approximate 30% increase from the year prior. Total opioid-related Emergency Department (ED) visits increased from 89.1 to 249.1 per 100,000 between 2005 and 2017, stretching ED resources thin. Over the past few years, there have been multiple efforts taken to address this crisis. Numerous states across the country have been severely impacted by opioids, leading to various initiatives, such as a Massachusetts statewide standing order, allowing pharmacists to dispense naloxone to any individual, without a prescription. In New York, safe injection sites have begun to open, hoping to stem the rise in overdose deaths. Additionally, in Philadelphia, a city council bill was passed requiring all pharmacies in the city to have at least 2 doses of naloxone available at all times.
In this study, the authors analyzed a dataset of ED visits between August 2019 and August 2021, including roughly 6,000 hospitals, and compared the percentage of those who received naloxone and buprenorphine prescriptions within 30 days of an opioid overdose-related ED visit to the percentage who received epinephrine prescriptions within 30 days of ED visits for anaphylaxis. Within the study period, there were 148,966 opioid overdose ED visits. Only 7.4% (1 in 13 visits) of visits resulted in a naloxone prescription and 8.5% (1 in 12 visits) in a buprenorphine prescription. In contrast, epinephrine was prescribed in 48.9% of ED visits for anaphylaxis.
Unfortunately, opioid overdose deaths continue to trend upward. Emergency physicians have an opportunity to address this through the prescription of naloxone and medications for opioid use disorder. This study shows, however, that we are often missing critical opportunities to prevent future overdoses. We have the opportunity to be advocates for our patients and work towards the development of programs, at both small and large scales, such as Michigan's statewide ED take-home naloxone program. In the ED we are firsthand witnesses to the impact that opioids are having on our communities, and we are well-positioned to speak about potential solutions. Whether it be through public health initiatives, hospital programs, or legislative efforts, there are numerous opportunities to make an impact. At the very least, we should make efforts to increase our prescribing of life-saving medications.
---
ABSTRACT
Article: Chua KP, Dahlem CHY, Nguyen TD, et al. Naloxone and buprenorphine prescribing following US emergency department visits for suspected opioid overdose: August 2019 to April 2021. Ann Emerg Med. 2022;79(3):225-236.
Study Objective: Nonfatal emergency department (ED) visits for opioid overdose are important opportunities to prescribe naloxone and buprenorphine, both of which can prevent future overdose-related mortality. We assessed the rate of this prescribing using national data from August 2019 to April 2021, a period during which US opioid overdose deaths reached record levels.
Methods: We conducted a retrospective cohort analysis using Symphony Health's Integrated Dataverse, which includes data from 5,800 hospitals and 70,000 pharmacies. Of ED visits for opioid overdose between Aug. 4, 2019, and April 3, 2021, we calculated the proportion with at least 1 naloxone prescription within 30 days and repeated this analysis for buprenorphine. To contextualize the naloxone prescribing rate, we calculated the proportion of ED visits for anaphylaxis with at least 1 prescription for epinephrine-another life-saving rescue medication-within 30 days.
Results: Analyses included 148,966 ED visits for opioid overdose. Mean weekly visits increased 23.6% during the period between April 26, 2020, and October 3, 2020, compared with the period between August 4, 2019, to April 25, 2020. Visits declined to prepandemic levels between October 4, 2020, and March 13, 2021, after which visits began to rise. Naloxone and buprenorphine were prescribed within 30 days at 7.4% and 8.5% of the 148,966 visits, respectively. The naloxone prescribing rate (7.4%) was substantially lower than the epinephrine prescribing rate (48.9%) after ED visits for anaphylaxis.
CONCLUSION: Between August 4, 2019, and April 3, 2021, naloxone and buprenorphine were only prescribed after 1 in 13 and 1 in 12 ED visits for opioid overdose, respectively. Findings suggest that clinicians are missing critical opportunities to prevent opioid overdose-related mortality.
---
EMRA + PolicyRx Health Policy Journal Club: A collaboration between Policy Prescriptions and EMRA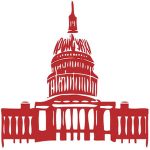 As emergency physicians, we care for all members of society, and as such have a unique vantage point on the state of health care. What we find frustrating in our EDs - such as inadequate social services, the dearth of primary care physicians, and the lack of mental health services - are universal problems. As EM residents and fellows, we learn the management of myocardial infarctions and traumas, and how to intubate, but we are not taught how health policy affects all aspects of our experience in the ED. Furthermore, given our unique position in the health care system, we have an incredible opportunity to advocate for our patients, for society, and for physicians. Yet, with so many competing interests vying for our conference education time, advocacy is often not included in the curricula. This is the gap this initiative aims to fill. Each month, you will see a review of a new health policy article and how it is applicable to emergency physicians.