Increasingly, physicians are called on to serve as leaders. EMRA wants to empower each of you to develop these skills. When you join EMRA, you also join ACEP and your ACEP state chapter. EMRA has partnered with ACEP's National-Chapter Relations Committee to assess current opportunities for students, residents, and young physicians.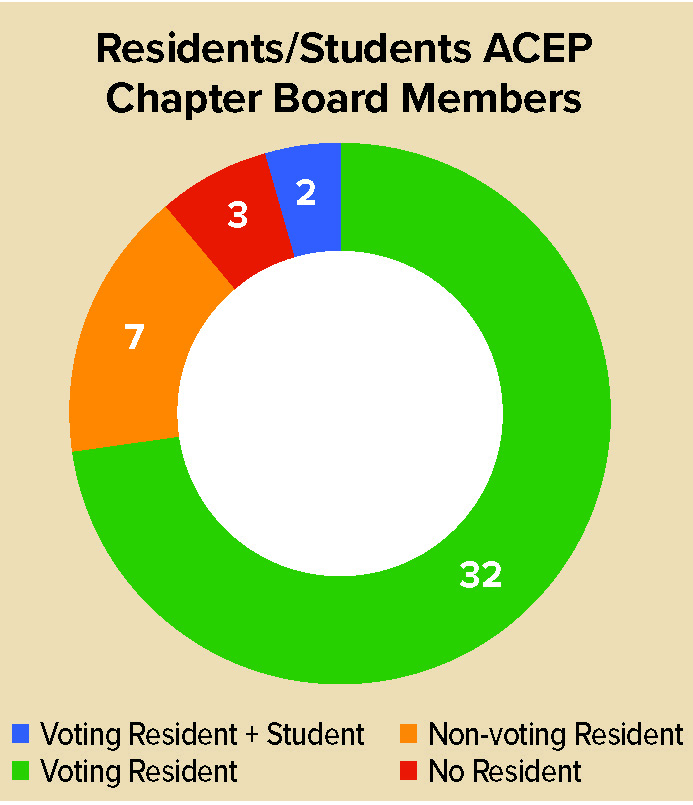 Click here for a table detailing individual ACEP Chapter information.
Next Steps
After you've reviewed the ACEP Chapter Opportunities table, contact your chapter to see how you can get involved! Also consider making a splash with EMRA Committees and Divisions or by serving as your residency's representative to the EMRA Representative Council. If you're looking to start small, join EMRA's mentorship program. Finally, be sure to take advantage your complimentary membership to one of ACEP's 37 sections (acep.org/sections). You can also apply to serve on the ACEP committees (deadline May of each year!). These are great ways to contribute to EM and network your way to success. Now let's go out there and achieve amazing things together!
Have further questions? Let us know how we can serve you better: LeadershipDir@emra.org.