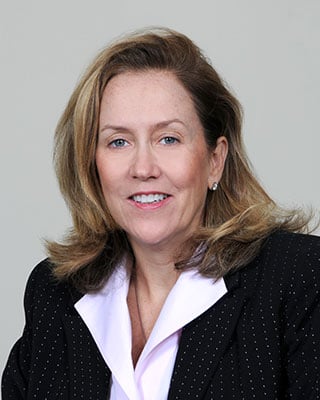 A respected expert in student and resident education, organized medicine, and error research, Dr. Cherri Hobgood has become one of the nations' preminent advocates of emergency medicine. She has served numerous organizations throughout her successful career, but credits a term on the EMRA Board of Directors for helping to develop her formidable leadership skills.
"Perhaps the most important thing I learned through EMRA was the concept of 'leading from the bottom'. No matter where you are in your career, you can lead. Residents can have a profound effect, not only on the programs in which they are participating, but on national political debate. It continues to inspire me to see this kind of young leadership unfold."
Being a part of the organization also opened me up to the larger world of emergency medicine. I gained a functional knowledge of other professional organizations and how they work together to change the specialty. EMRA introduced me to others leaders in the discipline, as well, and I was able to see how their professional paths and lives intersected – something which had a profound effect on how I moved forward in my own career."
Dr. Hobgood is the chair of the Department of Emergency Medicine and the Rolly McGrath Professor at Indiana University School of Medicine. She is the immediate past president of the Society for Academic Emergency Medicine (SAEM), and is the president of the SAEM Foundation. Dr. Hobgood, who served as president of the EMRA board from 1998-1999, has received numerous awards and honors, including EMRA's highest honor, the Joseph F. Waeckerle, MD, Founders Award in 2005, the EMRA Excellence in Teaching Award in 2003, and ACEP's Outstanding Contribution in Education Award in 2011. She formerly was an Academy of Educators Fellow at the University of North Carolina, where she served on the faculty from 1998 to 2011.