Editor's note: Gus M. Garmel, MD, FACEP, FAAEM, authored EMRA's "Career Planning Guide for Emergency Medicine," followed by "A Letter to Graduating EM Residents." He now offers wisdom to the Class of 2020, who are entering a professional landscape altered by the SARS-Cov-2 pandemic.
To graduating senior residents and fellows:
This is an exciting and stressful time for health care workers, especially those of us on the front lines. Emergency medicine practice has changed dramatically over the past several months. Changing management guidelines, older and immune-compromised physicians and the increased risks they face, concerns about family safety (including ours), fatigue, moral injury, appropriate distribution of medical care and supplies such as PPE, ventilators, and medications, and new visitation rules are creating even greater stress than is typical in our specialty.
Everyone in EM prepares for emergencies. No person, specialty, or institution can truly be prepared for what we are facing now. At what is often the most exciting time during residency training, the rules have changed during the period that I call (and teach about) the "transition to attending." Hospital policies, ACGME rules, or GME guidelines prevent some residents from caring for persons under investigation (PUIs) or patients diagnosed with COVID-19. I'm sure everyone wants to help, and everyone is scared. Youth has its advantages, but young people are also getting sick and dying from infections. COVID-19 exposures add an extra layer of job threat, much more than the daily threat of violence against emergency health care workers.
Without sounding morbid, this is a good time to arrange for a health care (durable) power of attorney, to construct a will or estate plan, to create instructions about whom to contact and what to have (or not have) done in case an unimaginable scenario happens (prudent advice for seniors and fellows even without a pandemic). We are all at risk, especially emergency providers. Stay safe and be careful.
Graduating from residency or fellowship training and relocating (although relocation is not always involved) is stressful. This means transitioning from something familiar to something unfamiliar. Preparing for a new hospital environment with new responsibilities, or even new responsibilities in the same environment, is a principal objective of training (in addition to board-preparation). I have always recommended to graduating seniors and fellows the importance of getting to know the hospital culture, the ED environment and its patient care workflow, the nuances of consultation, and the electronic medical record (EMR) with its associated billing BEFORE your first shift. Learning the new hospital climate and culture is not easy. Meeting colleagues, consultants, and becoming familiar with hospital policies and consultant preferences is challenging. Remembering nurses' and staff members' names can truly be a daunting task, yet this is extremely important. Furthermore, new faculty should shadow an experienced colleague who has been in the ED long enough to know the system but not too long to have developed "seniority-privileged" shortcuts. Finding a mentor (or mentors) is a key to success. Learning the promotion and tenure (P & T) guidelines and the advancement track requirements is important, whether or not you are at an academic medical center or a non-teaching hospital. Familiarizing yourself with the patient satisfaction survey questions used at your new ED is priceless.
In addition to the new clinical environment, finding suitable living accommodations in a safe area not too far from the hospital (nor too close), packing, and moving is never easy. Moving is likely to cause even more uncertainty given that moving companies may not have available staff even if they are considered "essential" in your area. What's more, companies might demonstrate bias against emergency physicians given their likely exposure to COVID-19.
How should you approach this "transition to attending" during COVID-19? Here are some new pearls to add to prior pearls I have shared:
Plan ahead. This includes moving (if doing this yourself, you will need to get boxes; if with a company, you will need to secure a moving date well in advance, if possible).
Find someone to take your apartment (your GME office might provide a list of incoming interns to your or another program or distribute your contact and apartment information to them to protect their privacy). This will also help your landlord, which might come in handy if you need to store some of your possessions. Why not help other people during these worrisome times?
Identify storage options (locally or in your new area), in case shelter-in-place requirements afford you limited options with respect to your possessions. Consider selling, giving away, or donating furniture you are unable to move due to COVID-19, and how this might take longer than expected due to social distancing requirements.
Speak with your landlord early about extending your lease (if you need to use your apartment for storage or can't get to your new position).
Work with a real estate agent (in your new location). Property agents not only sell homes, but many also help with (executive) apartment rentals. They may not be busy now and might be glad to help a new physician find an apartment in their area, which may establish a relationship and lead to a future home purchase.
Childcare arrangements, such as finding schools, sitters, nannies, pediatricians, etc., in a new community can be extra challenging, as many groups or individuals might be uncomfortable meeting or working with you (and your child) given your constant exposure to Coronavirus.
Contact the new hospital. Human Resources, Physician Wellness, or other groups (including spouses/partners of the physician staff) may be willing to assist or assigned to help new physicians relocate and adjust to the new surroundings. This is often a huge benefit to both physicians and hospitals, so take advantage of this if available (so you can…)
Start early at your new position (earlier than you otherwise had planned or agreed). Graduating residents and fellows often take a month or two off between graduating and beginning as an attending. This is generally considered a healthy thing to do, not only to celebrate your successful completion of residency or fellowship, but also to reduce stress, get acclimated to the new environment, and do a few things that you might otherwise not have had time for, such as travel. Travel might be limited or not possible; we simply don't know what will happen with this pandemic. Your new ED may be overwhelmed, and your physician colleagues might be exhausted, worried about their health, or in short supply because of COVID-19 exposures. If this is the case, your services would be greatly appreciated. You can always request (or negotiate for) time off once things return to normal.
Caveat – this is not the time to use the pandemic as a bargaining tool for personal benefit. Hospitals, EDs, and staff are struggling. A better approach is to demonstrate professional behavior that directors and colleagues will remember (including what you did to help during this crisis). If your offer to help your new department causes financial stress that is directly related to your offer to help (for example, staying in a hotel or having additional moving or storage expenses that otherwise would not have occurred), it is possible that your new director or hospital might be able to help cover or reimburse some of these losses given your willingness to help out earlier than planned.
In summary, these times differ from any other in our history. The transition to attending for senior residents and fellows will therefore be unlike any transitions in the previous decades. As with any new position, advance preparation is key. The more you know about the position, its needs and requirements, and options that exist for you and for the new ED, the more likely you will be able to control your destiny. Apply for your medical license early if you will practice in a different state (if you haven't done so already). Getting a new state medical license from the state medical board takes time and can be an onerous process, as they may request a copy of your medical school diploma (translated), letters from your supervisors, or the completion of certain tests or courses. Some of these requirements might be modified to expedite licenses during this pandemic, but that is not certain. Unless program requirements are modified due to this pandemic, you will need to complete all residency or fellowship requirements before you receive your institutional certificate.
Good luck to all of you with your careers in EM and in the future. As emergency physicians, we have the privilege and the responsibility to be available and skilled to help patients in their time of greatest need. You are all heroes. Congratulations as you enter this honorable and challenging profession as an attending physician. Thank you for your training, your dedication, your professionalism, and your commitment to the health and wellbeing of others during this pandemic and once it passes.
---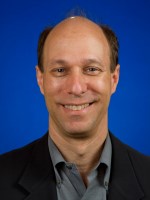 Gus M. Garmel, MD, FACEP, FAAEM

Clinical Professor (Affiliate)

of EM,

Stanford University
Former Co-Program Director, Stanford/Kaiser EM Residency Program
Senior Physician,

The Permanente Medical Group (TPMG), Kaiser