Can community health workers improve outcomes and lead to sustainable savings?
In order to address rising costs and improve quality of care, federal and state health policy continues to shift away from traditional fee-for-service to value-based payment methods. This shift towards reimbursing based on health outcomes incentivizes health systems to focus on population health and avoidance of unnecessary services. Various care coordination programs have been implemented to achieve this goal.
In the emergency department, a primary target for care coordination programs are frequent utilizers. These patients often have complex medical, social, and behavioral issues that are not adequately addressed during the short length of an emergency department visit. This study, a pilot randomized control trial, provides evidence that an interdisciplinary approach with integration of community health workers has potential to reduce visits and subsequent admissions of the most frequent ED users. It expands upon previous studies that have demonstrated the efficacy of community health workers in ambulatory care settings. Community health workers represent a lower cost intervention than expanding the services provided by licensed case managers and social workers. They are thought to have a greater understanding of the community served and provide more culturally competent care.
In this study, community health workers determined patients' unmet needs and took a personalized approach to addressing them. This included phone calls, home visits, accompanying patients to appointments, and connecting them with social services. Community health workers had weekly meetings with a physician and nurse coordinator to discuss enrolled patients. These efforts resulted in 35% fewer ED visits, 31% fewer admissions, and a total cost savings of $117,997 over a 7-month period.
Although not statistically significant because of limited study size, the authors demonstrated that an ED-based community health worker program has potential to reduce the cost burden of frequent ED utilizers. It can save ED providers from repetitive presentations and defeating social admissions. However, are these avoidable visits truly unnecessary? And can community health worker programs improve health outcomes and lead to sustainable cost savings?
ARTICLE: Lin MP, Blanchfield BB, Kakoza RM, et al. ED-based care coordination reduces costs for frequent ED users. Am J Manag Care. 2017;23(12):762-766.
ABSTRACT
Objectives: We evaluated a pilot quality improvement intervention implemented in an urban academic medical center emergency department (ED) to improve care coordination and reduce ED visits and hospitalizations among frequent ED users.
STUDY DESIGN: Randomized controlled trial
METHODS: We identified the most frequent ED users in both the 30 days prior to the intervention and the 12 months prior to the intervention. We randomized the top 72 patients to receive either our pilot intervention or usual care. The intervention consisted of a community health worker who assisted patients with navigating care and identifying unmet social needs and an ED-based clinical team that developed interdisciplinary acute care plans for eligible patients. After 7 months, we analyzed ED visits, hospitalizations, and costs for the intervention and control groups.
RESULTS: We randomized 72 patients to the intervention (n = 36) and control (n = 36) groups. Patients randomized to the intervention group had 35% fewer ED visits (P = .10) and 31% fewer admissions from the ED (P = .20) compared with the control group. Average ED direct costs per patient were 15% lower and average inpatient direct costs per patient were 8% lower for intervention patients compared with control patients.
CONCLUSIONS: ED-based care coordination is a promising approach to reduce ED use and hospitalizations among frequent ED users. Our program also demonstrated a decrease in costs per patient. Future efforts to promote population health and control costs may benefit from incorporating similar programs into acute care delivery systems.
PMID: 29261242
---
EMRA + PolicyRx Health Policy Journal Club: A collaboration between Policy Prescriptions and EMRA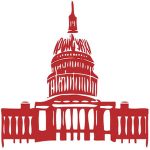 As emergency physicians, we care for all members of society, and as such have a unique vantage point on the state of health care. What we find frustrating in our EDs - such as inadequate social services, the dearth of primary care providers, and the lack of mental health services - are universal problems.
As EM residents and fellows, we learn the management of myocardial infarctions and traumas, and how to intubate, but we are not taught how health policy affects all aspects of our experience in the ED. Furthermore, given our unique position in the health care system, we have an incredible opportunity to advocate for our patients, for society, and for physicians. Yet, with so many competing interests vying for our conference education time, advocacy is often not included in the curricula.
This is the gap this initiative aims to fill. Each month, you will see a review of a new health policy article and how it is applicable to emergency physicians.