In too many states, it's your call whether to drive distracted.
Twitter, Facebook, Instagram, and more recently TikTok have connected humanity at a level that has never been seen before. Social media platforms have thrived under this age of information and accessibility, capitalizing on an innate drive that pushes us to be connected at all times. This mentality has permeated into our driving behaviors and has radically changed the landscape of driving.
According to the CDC, the cost of Texting While Driving (TWD) exceeds $60 billion when considering medical care and loss of productivity from motor vehicle crash (MVC) related deaths or injuries yearly. This use of phones while driving has led to various forms of legislation across many states to decrease MVC fatalities and injuries.
Previous studies have demonstrated the benefits of bans on texting while driving on fatalities and hospital admissions. However, there has been limited research looking at TWD laws and its effect on ED visits. This study aimed to do precisely that. In addition, it looked at the differences in primary versus secondary enforcement as well as the effects of banning all drivers versus novice ones. Primary enforcement requires no indications besides TWD to pull over drivers while secondary enforcement requires an additional infraction.
Overall, the study found a 4% decrease in ED visits for MVC related incidents with states that passed TWD bans during the study period (2007-2014). As expected, states with primary enforcement had larger decreases in ED visits, with an average decrease of 8%. Furthermore, while previous studies did not demonstrate a decrease in MVC related hospitalizations and fatalities from secondary bans, this study, found a decrease in MVC visits, suggesting secondary bans might be effective in reducing injuries that do not require hospitalizations. Overall, the cumulative evidence continues to demonstrate the effectiveness of TWD bans.
An overwhelming majority of states have effective TWD bans, which have consistently shown to decrease fatalities, hospitalizations, and now ED visits. However, in 2020, it is not sufficient to just ban TWD. Any form of distracted driving – whether texting a friend, scrolling through Facebook, or posting on Instagram - puts drivers at risk. While 48 states have extensive TWD bans, less than half of all states enforce a ban on handheld phones while driving. Technology has changed the landscape of phone usage; governments must respond accordingly.
---
Abstract: Ferdinand AO, Aftab A, AkinlotanMA. Texting-while-driving bans and motor vehicle crash-related emergency department visits in 16 U.S. states: 2007-2014. Am J Public Health. 2019;109(5):748-754.
OBJECTIVES: To examine the impact of state texting bans on motor vehicle crash (MVC)-related emergency department (ED) visits.
METHODS: We used ED data from 16 U.S. states between 2007 and 2014. We employed a difference-in-difference approach and conditional Poisson regressions to estimate changes in counts of MVC-related ED visits in states with and without texting bans. We also constructed age cohorts to explore whether texting bans have differential impacts by age group.
RESULTS: On average, states with a texting ban saw a 4% reduction in MVC-related ED visits (incidence rate ratio = 0.96; 95% confidence interval = 0.96, 0.97). This equates to an average of 1632 traffic-related ED visits prevented per year in states with a ban. Both primary and secondary bans were associated with significant reductions in MVC-related visits to the ED regardless of whether they were on all drivers or young drivers only. Individuals aged 64 years and younger in states with a texting ban saw significantly fewer MVC-related ED visits following its implementation.
CONCLUSIONS: Our findings suggest that states' efforts to curb distracted driving through texting bans and decrease its negative consequences are associated with significant decreases in the incidence of ED visits that follow an MVC.
PMID: 30896993
---
EMRA + PolicyRx Health Policy Journal Club: A collaboration between Policy Prescriptions and EMRA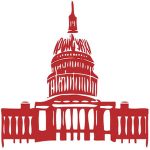 As emergency physicians, we care for all members of society, and as such have a unique vantage point on the state of health care. What we find frustrating in our EDs - such as inadequate social services, the dearth of primary care providers, and the lack of mental health services - are universal problems. As EM residents and fellows, we learn the management of myocardial infarctions and traumas, and how to intubate, but we are not taught how health policy affects all aspects of our experience in the ED. Furthermore, given our unique position in the health care system, we have an incredible opportunity to advocate for our patients, for society, and for physicians. Yet, with so many competing interests vying for our conference education time, advocacy is often not included in the curricula. This is the gap this initiative aims to fill. Each month, you will see a review of a new health policy article and how it is applicable to emergency physicians.