Racism is a public health crisis made manifest by the current worldwide contagion
Recently, leaders across states and municipalities have declared racism a public health crisis after years of tireless advocacy and evidence demonstrating this fact. The COVID-19 pandemic, having captivated the world, has demonstrated our nation's unwillingness to protect communities of black, indigenous, and people of color (BIPOC). There is ample evidence on other racial disparities prevalent throughout health care. It is no surprise that COVID-19 disproportionately affects communities of color so starkly. Racism, not race, is the ultimate "pre-existing" condition.
A recent article noted racial disparities found in analgesic use in patients presenting to the emergency department for kidney stones. This study used data from the Premier Hospital Database, an all-payer hospital discharge database which captures about 20% of all discharges from nearly 700 private and academic hospitals. The study's primary focus was on the quantity of analgesia, specifically opioid and IV non-opioid (ketorolac) pain medication.
The study found that Black and Hispanic patients with acute renal colic received less opioid pain medication than white patients. White patients received a median of 20 Morphine Milligrams Equivalents (MME) while Black patients received 3 MME less and Hispanic patients received 5.4 MME fewer (p<0.0001). Additionally, there was a difference in the administration of ketorolac, a nonsteroidal anti-inflammatory drug (NSAID), in combination or as monotherapy despite ample evidence suggesting that NSAIDs are as, if not more, effective than opioids for acute renal colic. These differences were not explained by geographic or practice setting differences, suggesting that unrecognized provider biases were the culprit. These data suggest we need to vigilantly evaluate the etiology of these biases on an individual and macro scale.
Despite the dedication of emergency departments to serve anyone, anywhere, anytime, evidence exists of unacceptable disparities in the emergency care for BIPOC. As the COVID pandemic continues, it underscores the inextricable link between health care and racism. Woven into the fabric of emergency medicine are the principles of egalitarianism, social justice, and compassion for the poor and underserved. As such, we have a unique position to be at the forefront of addressing racism by cultivating equitable environments and implementing anti-racist policies in the delivery of high quality health care.
---
Abstract: Berger AJ, Wang Y, Rowe C, Chung B, Chang S, Haleblian G. Racial disparities in analgesic use amongst patients presenting to the emergency department for kidney stones in the United States. Am J Emerg Med. 2020;S0735-6757(20)30017-30017.
INTRODUCTION: We sought quantify racial disparities in use of analgesia amongst patients seen in emergency departments for renal colic.
METHODS: We identified all individuals presenting to the ED with urolithiasis from 2003 to 2015 in the nationally representative Premier Hospital Database. We included patients discharged in ≤1 day and excluded those with chronic pain or renal insufficiency. We assessed the relationship between race/ethnicity and opioid dosage in morphine milligram equivalents (MME), and ketorolac, through multivariable regression models adjusting for patient and hospital characteristics.
RESULTS: The cohort was 266,210 patients, comprised of White (84%), Black (6%) and Hispanic (10%) individuals. Median opioid dosage was 20 MME and 55.5% received ketorolac. Our adjusted model showed Whites had highest median MME (20 mg) with Blacks (-3.3 mg [95% CI: -4.6 mg to -2.1 mg]) and Hispanics (-6.0 mg [95% CI: -6.9 mg to -5.1 mg]) receiving less. Blacks were less likely to receive ketorolac (OR: 0.72, 95% CI: 0.62-0.84) while there was no difference between Whites and Hispanics.
CONCLUSIONS: Black and Hispanic patients in American emergency departments with acute renal colic receive less opioid medication than White patients; Black patients are also less likely to receive ketorolac.
PMID: 31987745
---
EMRA + PolicyRx Health Policy Journal Club: A collaboration between Policy Prescriptions and EMRA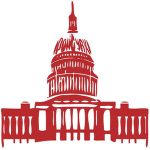 As emergency physicians, we care for all members of society, and as such have a unique vantage point on the state of health care. What we find frustrating in our EDs - such as inadequate social services, the dearth of primary care providers, and the lack of mental health services - are universal problems. As EM residents and fellows, we learn the management of myocardial infarctions and traumas, and how to intubate, but we are not taught how health policy affects all aspects of our experience in the ED. Furthermore, given our unique position in the health care system, we have an incredible opportunity to advocate for our patients, for society, and for physicians. Yet, with so many competing interests vying for our conference education time, advocacy is often not included in the curricula. This is the gap this initiative aims to fill. Each month, you will see a review of a new health policy article and how it is applicable to emergency physicians.