Many Patients Have the Equipment Needed for Telehealth - and We Should Assist Those Who Don't
The COVID-19 pandemic has created new obstacles to patient access to health care, necessitating resourceful solutions such as the incorporation of telehealth services by health care systems.
Prior to COVID, telehealth had been slowly and narrowly introduced as an option for those who had the financial and technological ability to connect online to the few participating clinicians. Medicare patients were further limited because Medicare only covered rural residents with a narrow collection of professionals and services.
During the pandemic, CMS and Congress expanded Medicare's telehealth coverage in an effort to remove barriers to access and to limit COVID exposure. This coverage will revert to its pre-pandemic status unless policymakers make the change permanent (see introduced bill CONNECT for Health Act of 2021).
Effective March 6, 2020, CMS enabled Medicare to pay for three kinds of telemedicine services: telehealth visits, virtual check-ins, and evisits. Patients were permitted to seek services ranging from 5-minute phone calls to full-fledged office appointments on a video platform. Various emergency department visits were also covered, including teletriage to divert patients from highly burdened areas, improving ED saturation and avoiding risk of exposure.
Although privacy and security were previously major barriers to this platform, concessions are being made. The HHS Office for Civil Rights now waves HIPAA violations against clinicians serving patients through everyday communication technologies, such as FaceTime or Skype, regardless of whether the service was directly related to COVID during the public health emergency.
The use of telehealth services was studied by Chang et al., showing that a wide range of physicians began to offer remote appointments to patients including Medicare beneficiaries. Most patients had one or more pieces of equipment (mainly telephones) to connect, and Black, Hispanic, and male Medicare patients were more likely to use telehealth services than their counterparts. As expected, older patients, those with a lower income, and non-English speakers had less access to telehealth equipment, highlighting obstacles to equitable availability. This study is, however, limited, as it was done at the beginning of the pandemic, and further investigation into changes in use over the past few years will be necessary as the data become available.
As telehealth continues to grow, and as we encourage policymakers to remove barriers, it will become increasingly necessary to ensure we do not leave behind those in hard-to-reach rural areas and resource-vulnerable populations.
With patients and the health care team becoming more familiar and dependent on the option of telehealth, it seems likely it will be here to stay in some form, even after the pandemic.
---
Abstract
Article: Chang MH, Moonesinghe R, Truman BI. Telehealth availability and usage among Medicare beneficiaries during the COVID-19 pandemic, October and November 2020. J Public Health Manag Pract. 2022;28(1):77-85.
Context: During the COVID-19 pandemic, demand for telehealth services increased to reduce disease exposure for patients and health care workers and to meet preexisting demand for physician services in health resource shortage areas.
Objective: To estimate self-reported telehealth availability, equipment for accessing telehealth, and telehealth usage among Medicare beneficiaries during the COVID-19 pandemic
Design: We used data from the 2020 Medicare Current Beneficiary Survey (MCBS) COVID-19 Fall Supplement Public Use File to estimate the weighted percentages of beneficiaries who had (a) access to telehealth before or during COVID-19; (b) equipment for accessing telehealth; and (c) telehealth visits during COVID-19. We used logistic regression to examine sociodemographic factors associated with telehealth usage.
Participants: Beneficiaries who participated in the MCBS COVID-19 Fall Supplements
Results: During October and November 2020, telehealth appointments offered by clinicians were available to 63.8% (95% confidence interval [CI], 61.8-65.9) of Medicare beneficiaries who had accessed medical care by telephone or video. Among those, only 18.0% (95% CI, 16.1-19.9) had been offered telehealth before the pandemic. The majority of beneficiaries (92.2%; 95% CI, 91.2-93.1) had 1 or more types of equipment available for accessing telehealth, but only 44.9% (95% CI, 43.0-46.9) had participated in a telehealth visit since July 1, 2020. Older adults, minorities, those with a lower income, and non-English speakers had less availability of telehealth equipment. Patient characteristics were significantly (P < .05) associated with telehealth use, including age, sex, race/ethnicity, and equipment availability.
Conclusion: Telehealth availability for Medicare beneficiaries increased substantially during the COVID-19 pandemic. Even with the improvement in telehealth offerings and use hastened by the pandemic, gaps in access and use still exist. Effectiveness and implementation research can find ways to close gaps in telehealth services between vulnerable and underrepresented populations and counterparts.
PMID: 34654021
---
EMRA + PolicyRx Health Policy Journal Club: A collaboration between Policy Prescriptions and EMRA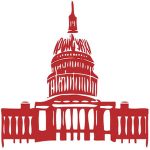 As emergency physicians, we care for all members of society, and as such have a unique vantage point on the state of health care. What we find frustrating in our EDs - such as inadequate social services, the dearth of primary care providers, and the lack of mental health services - are universal problems. As EM residents and fellows, we learn the management of myocardial infarctions and traumas, and how to intubate, but we are not taught how health policy affects all aspects of our experience in the ED. Furthermore, given our unique position in the health care system, we have an incredible opportunity to advocate for our patients, for society, and for physicians. Yet, with so many competing interests vying for our conference education time, advocacy is often not included in the curricula. This is the gap this initiative aims to fill. Each month, you will see a review of a new health policy article and how it is applicable to emergency physicians.