Are you passionate about bringing emergency medicine outside of the emergency room? Are you looking to be involved in public health or pursue an EMS fellowship? Are you looking to participate in a unique nationwide community outreach campaign? If so, become a student leader or volunteer through Texas Two Step CPR and help teach your community hands-only CPR!
According to the CDC, heart disease is the leading cause of death for adults in the United States.1 Each year, approximately 350,000 Americans suffer from out-of-hospital cardiac arrest (OHCA). Early, high quality CPR is essential to improve outcomes for individuals who have suffered an OHCA. Unfortunately, fewer than half of bystanders can comfortably and competently perform CPR. Teaching lay-people and empowering our community members to perform hands-only CPR could double, or even triple, the likelihood of cardiac arrest survival. It is a significant public health issue that we can impact even at the medical student level.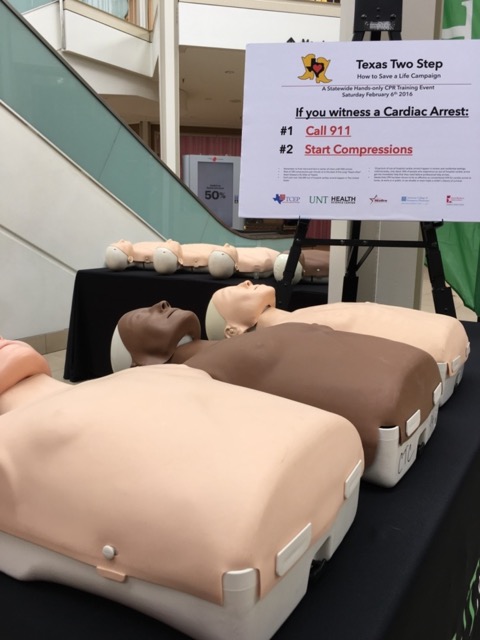 Texas Two Step CPR is a grassroots movement aided by medical students to teach ordinary citizens hands-only CPR through a free, 5-minute training session at high-traffic locations throughout their respective communities. Over the past 2 years, medical students have helped to train more than 10,000 community participants in Texas alone.
This year, the Texas Two Step initiative has expanded nationally with sites in Miami, the greater Los Angeles Area, Chicago, New York, Atlanta, and New Mexico. Our continuing Texas sites include Austin, Dallas, Houston, San Antonio, Brownsville, and many more. Our 2018 event will be held Feb. 24-25, 2018. Visit our website to learn more or volunteer. We look forward to working together with you!
Contact: masscprtcep@gmail.com
Reference
1. Xu J, Murphy SL, Kochanek KD, Bastian BA, and Division of Vital Statistics. Deaths: Final data for 2013. National Vital Statistics Report. 2016;64(2):2-16. https://www.cdc.gov/nchs/data/nvsr/nvsr64/nvsr64_02.pdf. Accessed November 7, 2017.