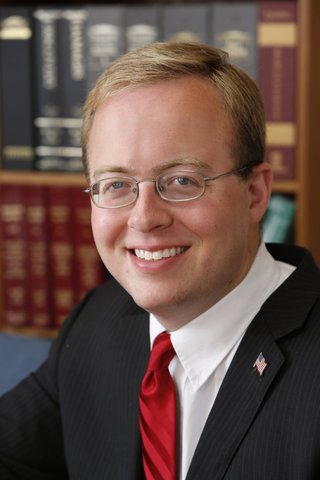 Nathan Schlicher, MD, JD
Emergency physician, attorney, and Washington State Senator Dr. Nathan Schlicher explains how EMRA helped hone his impressive career and empowered him to lead.
"EMRA was my launching point for active involvement in health policy advocacy. It was an amazing learning environment and opportunity to become a vocal advocate for my patients.EMRA fights hard for young physicians and is a great training ground for future leaders. My experience with the organization taught me so much about media training, public speaking, advocacy, leadership, and so much more."
Despite his growing political life, Dr. Schlicher continues to serve as associate director of the ED at St. Joseph's Medical Center in Tacoma, WA. He also serves nationally as the associate director of the Patient Safety Organization for TeamHealth and is and Attorney of Counsel at Johnson, Graffe, Keay, Moniz &Wick, LLP, in Tacoma. His diverse background also includes experience as a lay preacher, a national lecturer on multiple topics, and a published author of books and articles on the importance of political advocacy by everyone, including EMRA's Emergency Medicine Advocacy Handbook.