The Representative Council elected 5 new members to the EMRA Board of Directors in October 2018. Meet your new directors!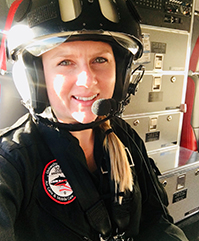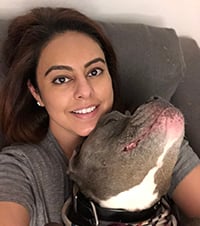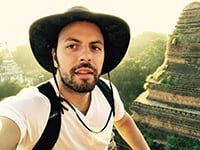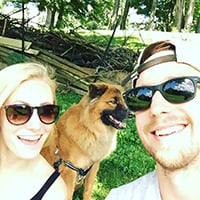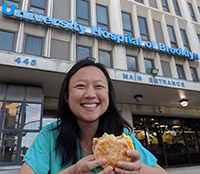 President-elect Hannah Hughes, MD, MBA | University of Cincinnati
A California native, Dr. Hughes became interested in emergency medicine while working as a scribe — and became interested in bettering health care for the underserved while working in local government. She brings all of that experience, along with an MBA, to her role as EMRA's next president.
Biggest challenge of residency: "Every time I tell my mom, 'This is going to be challenging,' she reminds me to reframe the statement, that a challenge is merely an opportunity. So... the biggest opportunity I've had in residency is having the space to grow. The initial expectations I had for myself starting residency were unrealistic until one of my incredible chiefs gave me insight into what may seem overtly obvious: If we were expected to come out of medical school knowing all the answers, residency wouldn't be a thing. This is hard to accept sometimes when lack of knowledge can lead to a missed diagnosis or mistake in patient care. But the opportunity to often say, 'I don't know' followed up by constant learning is everything."
Top of your professional bucket list: "CEO, or rather She-E-O, of a health care system that cares for underserved patients."
What goes on pizza? "Who needs pizza when you could have tacos... with guac. #guiltypleasure!"
---
Vice-Speaker of the Council Karina Sanchez, MD | Conemaugh Memorial Medical Center
After serving as the EMRA Program Representative for her residency and writing a resolution for Council consideration, Dr. Sanchez expanded her focus to help advocate for the needs and voices of all residents.
Biggest challenge of residency: "My biggest challenge of residency was getting in — because this then blended into a challenge of feeling equal to my peers. After graduating medical school off-cycle, not matching in EM but matching into Surgery prelim, and then starting EM intern year with off- service rotations, it had been about 2 years since I had worked in the ED as a student. This meant re-learning what it means to be an ER doc. I felt behind the curve compared to my colleagues who had just graduated and had the opportunity to do more EM electives during medical school. But, I started studying for in-service 6 months early and kept a steady pace to make sure I was catching up to my colleagues by the time of in-service"
Top of your professional bucket list: "I don't yet have a professional bucket list. I know I will definitely move home to Los Angeles after residency to finally be with my husband, who has been waiting. I also know I will want to continue with leadership but I am still figuring out in which capacity that will be."
What goes on pizza? "Almost anything goes on pizza. Just no pineapple, please! In fact, one of my favorite leisure activities is geeking out while having pizza, an adult beverage, and watching superhero TV shows!"
---
ACEP Resident Representative Erik J. Blutinger, MD, MSc | University of Pennsylvania
Dr. Blutinger has served on the EMRA Health Policy Committee and the ACEP State Legislative & Regulatory Committee, bringing the resident perspective to issues that can affect practice for years to come. With a master's in health policy from the London School of Economics and experience building medical school curricula with the African Federation of EM, he offers a global approach to health care.
Biggest challenge of residency: "Minimizing the amount of stress I feel walking into each shift. Bringing snacks seems to help!"
Top of your professional bucket list: "Building an early- stage novel idea that improves the way we deliver care (in the private sector)."
What goes on pizza? "Italian Marzano whole, unpeeled tomatoes. Don't forget Olio di Pepperoncino Piccante sauce, too!"
---
Director of Membership Greg Tanquary, DO, MBA | Doctors Hospital Ohio Health
Innovation and participation marked Dr. Tanquary's service on the EMRA Education Committee – traits he will continue to foster among the membership in his new role on the board. Using advice from his grandfather ("If it's worth having, it's worth working hard for"), Dr. Tanquary has outlined an ambitious agenda to advocate for EM residents and the specialty as a whole.
Biggest challenge of residency: "Work-life balance. Residency is demanding of time and energy! It is important to prioritize time for yourself to re-energize."
Top of your professional bucket list: "Making an impact on the educational platforms and delivery in the Emergency Medicine community."
What goes on pizza? "I'm a simple man: pepperoni and banana peppers!" (But if you want to talk barbecue, this Kansas City native may have some detailed advice for you...)
---
Director of Health Policy Angela Cai, MD, MBA | SUNY Downstate/Kings County
Dr. Cai's interest in health policy is bolstered by her MBA from the UNC Kenan-Flagler Business School. She aims to show why policy is relevant to every resident – on the local, state, and national levels. Along with the EMRA Health Policy Committee, Dr. Cai will work to strengthen resident engagement in LAC and other health policy initiatives.
Biggest challenge of residency: "Learning how to take care of our patients in south central Brooklyn in an underserved hospital helps you develop a thick skin and the best co-residents one could ask for."
Top of your professional bucket list: "Working at CMS."
What goes on pizza? "New Haven's 'Clams Casino' (as seen on Man V Food)."