Like many of you, I used to see climate change as an existential topic — and one that did not relate to me specifically. Maybe one year felt warmer than another, but I failed to see how that was more than my always unpredictable Ohio climate or how it could possibly alter my training as a future physician.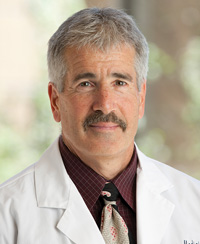 Then I met Paul Auerbach MD, MS, FACEP, a Stanford EM faculty member and wilderness medicine expert. Dr. Auerbach and Jay Lemery, MD, FACEP, of the University of Colorado recently released a new publication, Enviromedics: The Impact of Climate Change on Human Health. The book combines up-to-date data on the topic with a focus on how specific climate alterations will influence the pathology rolling through the doors of the emergency department.
In this Q-and-A, Dr. Auerbach shares his insight.
What inspired you to explore this topic and write the book?
In 2008, I wrote an opinion piece in JAMA entitled "Physicians and the Environment." Dr. Lemery read it and then helped establish the Environmental Council of the Wilderness Medicine Society. Next, he edited a multi-authored textbook titled "Global Climate Change and Human Health: From Science to Practice." I suggested that he write a book for laypersons, and he invited me to partner with him. Jay invented the word Enviromedics, and I helped a bit with the definition. To us, "enviromedics" is the impact of environmental change on human health and its related study.
What kind of impact do you hope the book will have?
We hope this book does more than frighten people. We want them to be inspired and confident that the right thing to do is to become educated and then take action to preserve and improve our environment. The short-term crisis is global warming, but that is just the tip of the iceberg, as depicted on the cover of Enviromedics. The single operative concept at this point is action. So, we want the book to move the discussion to a place where everyone can identify and form an opinion.
What challenges are in store for EM physicians, residents, and medical students?
Emergency physicians will treat increasing numbers of persons with climate change-related medical conditions. Some of their patients will be neighbors and family members. While disadvantaged populations suffer disproportionately from the sequelae of global warning, no person is immune. Sea level rise will sink rich and poor cities alike. Emergency physicians enjoy taking care of sick people, but they also realize that injury prevention is the name of the game. For our planet, injury prevention means no more burning fossil fuels, no more dumping chemicals into our water supply, and of course doing everything possible to make advances in clean energy generation. I would like emergency physicians to understand the basic science of climate change and be able to point out to their patients situations in which the doctor believes climate change could be linked to the medical problem. A good example would be acute asthma attack during a heat wave in someone who otherwise would have been fine.
How should medical students and residents prepare?
Residents should have the courage to explore new territory or improve existing situations. As medical professionals, they have the obligation to understand the medical implications of climate change and communicate to their patients what they need to do to stay healthy and whole in what probably will become worsening environmental conditions.
Now that the book is done, what interesting adventures do you have planned next?
I still have a lot of work to do. Another medical interest of mine is concussions in sports, so I'll be spending time on that, as well as getting our next edition of the Field Guide to Wilderness Medicine ready. Then, I'll be ready to take some time off to get up in the mountains and head overseas to Nepal again soon.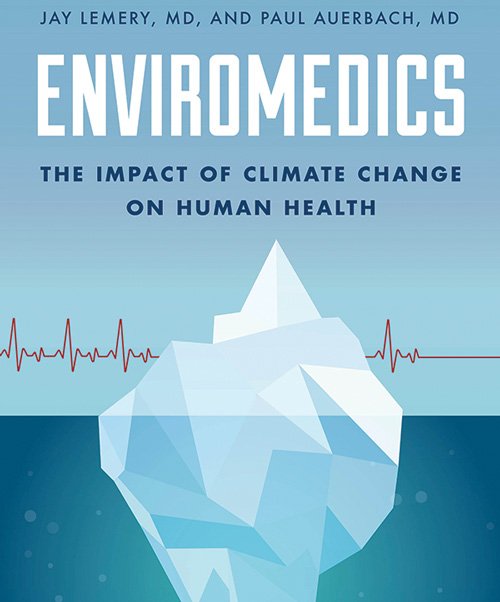 Enviromedics, available on Amazon at https://www.amazon.com/Enviromedics-Impact-Climate-Change-Health/dp/144224318X, highlights the human health implications connected to unaddressed climate change. Grab your copy to better understand the problem and inform your patients.