Amid growing controversy surrounding the existence of confederate statues in present-day America, a rally in protest of the removal of two such statues thrust Charlottesville, Virginia, into the national spotlight on August 12, 2017. The "Unite the Right" rally pitted hundreds of members of right-wing groups, including White Supremacist organizations, against thousands of counter-protesters. As tensions built, the UVA Health System prepared for a potential mass casualty incident (MCI). Then violence erupted as a car plowed into the crowds, killing one individual and injuring 19. Six residents staffed the emergency department in downtown Charlottesville that day, most of whom applied their recent training to the first MCI of their medical careers.
Residents Leap into Action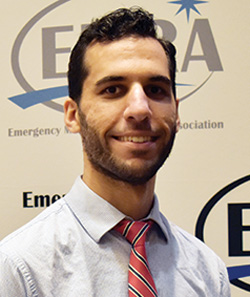 "Let's do some teaching!" Kayvon Izadpanah, MD, recalls his attending on the pediatric side of the ED enthusiastically announce. Before she could begin, news broke of a car ramming into a crowd — with 20-30 incoming blunt trauma patients, ETA unknown.
"My mind briefly felt paralyzed by the magnitude of the unknown," he recalls. "We had no idea what was about to come through the ED doors."
As the hospital's MCI protocol was initiated, the ED prepared for the worst by setting up airway kits and locating tourniquets. "There was a lot of raw emotion you had to leave at your desk as we prepared the resuscitation bay."
Then the first trauma patient was wheeled into the department.
"When the first patient arrived, a switch flipped and I just fell back onto my training," Dr. Izadpanah said. This trauma, like any other, required a calm and systematic approach. As the team treated a steady flow of patients, imaging was prioritized for the most critical patients, and admission processes were expedited so ancillary staff could clear rooms for additional waves of the injured.
The situation tested the residents' ability to adapt quickly to a difficult situation. This task was highlighted for Saher Iftikhar, MD, the most senior resident in the ED at the time. "Not only did we need to triage resources, but we needed to triage ourselves," she remembers. Fortunately, the recent MCI preparation devised a system to handle this: the team used the GroupMe app to quickly summon help from additional upper-level residents.
Dr. Izadpanah and his co-resident, Joshua Ginsburg, MD, stationed themselves in the main trauma bays, while Dr. Iftikhar floated between bays to delegate responsibilities and direct incoming providers. Given how quickly the situation was changing and how fast all the physicians were moving, Dr. Iftikhar's role proved vital to reducing chaos as she remained mobile and served as the go-to airway specialist.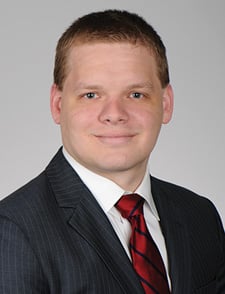 Aaron Blackshaw, MD, had been placed on call after a torch-wielding crowd marched the previous night, demonstrating the scale of what was to come. "I thought there was a very small chance I would actually get called in," Dr. Blackshaw recalls. As the news showed footage of openly brandished weapons, racist iconography, and growing violence, Dr. Blackshaw stayed closer to his pager and phone.
At 1:53 pm, he got the call and bid goodbye to his worried wife.
"After the short drive to the hospital, while walking into the ED, I looked down at my phone and saw over 10 texts referencing the breaking video of a car plowing through pedestrians," Dr. Blackshaw said. "I readied myself for a hectic flurry of activity."
He was amazed at the response he encountered, with "simply outstanding" support staff and colleagues working together flawlessly. As he took the lead in a trauma bay, Dr. Blackshaw recalls the surreal feeling of going through ABC's while factoring in the risk of firearms or other weapons during the "exposure" portion of the assessment.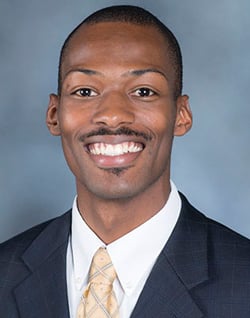 Jonathan Greer, MD, had long thought about how he would respond in such a situation. "Due to the sheer number of trauma patients, there were a number of involved individuals who fell directly under my care," he said. "My first patient was a young African-American female who had been struck by the car." Dr. Greer vividly remembers the expression of inconsolable terror and shock as she was brought in by EMS. "At the head of the bed, while I completed my trauma survey, I [tried] to console and reassure my patient. In the heat of the moment, my principle objective was to treat her as my patient." However, he recalls the following days having the greatest emotional impact.
No Break in Business
Despite the chaos, the EM interns, along with 2 other off-service interns, continued to care for non-rally as well as less seriously injured rally participants. "I look with some amazement at the 6 other residents who kept on working despite the chaos," Dr. Iftikhar said. "They know that no matter what is happening outside, it is business as usual in the ED."
Hospital Preparation Prior to August 12
The events of Aug. 12 came after a smaller but similarly motivated rally in July. Amid rising tensions, the hospital's MCI plan was reviewed and reinforced.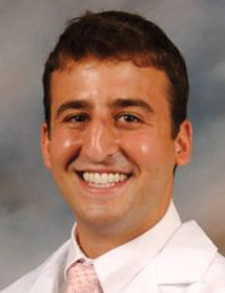 For Joshua Ginsburg, MD the MCI activation turned a conceptual protocol into reality. Just a month prior to the incident, he had given a lecture on mass casualty incidents during didactic conference. Now, he found himself as one of the upper-level residents helping to manage many critically ill patients. Seamless cooperation was going to be crucial.
When Dr. Ginsburg went to check one of his trauma patients, he found orthopedic surgery residents had already completed a needed splint. "The teamwork was impeccable, and that made for swift and really high-quality patient care," he said. "Even the most senior attendings provided care wherever they were asked, whether in triage, express care, the main ED, or the trauma bays.
"Inpatient teams accepted patients whose workups were far from complete in order to decompress the ED. Medical students updated patients and followed up on results. Medical scribes asked us what supplies were running low and helped to re-stock where needed. Housekeeping quickly made sure rooms turned over and ready for the next critical patient."
The sense of cohesive purpose was a reminder that despite extreme circumstances, emergency medicine is a field in which every member of the team is surrounded by people whose main goal is to help others and support each other.
"There were no egos that day," Dr. Ginsburg said. "No one was there to be the hero but rather to simply do what we do with each shift: our jobs."
The Aftermath and Support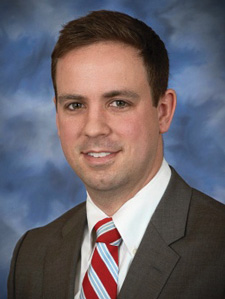 Austin Lee, MD, gleaned many lessons from this MCI.
He recalls being able to identify one of his patients while watching news footage after the long shift ended. "I could see that this patient got hit directly, and at a high rate of speed; he was thrown into the air," Dr. Lee said. "It is not often you get to rewind and watch a patient's collision or injury occur, but [it] taught me to be extra vigilant in any trauma case. Though we rightly put an enormous weight on a patient's history, in times of trauma or emotional distress distracting injuries could easily be lurking."
Dr. Lee is most proud of the teamwork and leadership displayed that day. "The ED, as well as an entire health system, is an incredibly powerful force that can be mobilized to great effect," he said. "Throughout the day's events there was a very strong sense of teamwork and camaraderie not just among the EM residents and faculty, but also with the trauma team, the nursing staff, and other providers from throughout the entire hospital. The response of so many truly showed the depth and efficiency of that day's mobilization plan and subsequent response."
Yet while the MCI highlighted the strength of the health care team, it also emphasized the fragility of life, Dr. Blackshaw said. As a medical student, he was completing an EM rotation in Charleston, South Carolina, when a mass shooting occurred at Emanuel AME Church.
"Now that I have also lived and worked through what happened in Charlottesville, I'm reminded that my day-to-day experiences as a white man in America are not reflective of what most of my friends, neighbors, and colleagues go through," he said. "However, I am most impressed by the first responders, techs, nurses, and physicians who work to help whoever needs it, whenever it happens. As Mr. Rogers said, when you see frightening events on the news or disasters, "˜Look for the helpers. You will always find people who are helping.'"
Dr. Greer notes the emotions that were part of the day, while important to recognize, are best separated from immediate patient care. "Following this act of terror, my emotions ranged from disbelief to anger to the realization that I had just witnessed firsthand the results of hatred," he said. "For members of the White Supremacist, Neo-Nazis, and Ku Klux Klan to travel hundreds of miles to wreak havoc in my city was discouraging and unsettling. Nonetheless, as emergency physicians, our responsibility is to meet individuals at their worst moments. This is much more than just a job, it's a calling — a calling that we will continue to fulfill regardless of whom we are treating."
Moving Forward
The aftermath of the incident was emotionally taxing — yet, true to form in EM, it was tempting to simply absorb those hardships and move on to the next task. The team intentionally counteracted that habit.
"One of the most important things we did for each other as a department was dedicate time, over several days, to collectively debrief, discuss, and share our emotions," Dr. Izadpanah recalls. "The strength of our department was palpable through the level of support we had for each other."
The UVA Emergency Department mirrors the Charlottesville community in its pride for diversity of all forms, which ultimately helps strengthen the ability to serve patients. The "Unite the Right" rally aimed to divide a community, and Americans as a whole, but in the end it demonstrated the resolve of our community, first responders, and Americans across the United States who stood in solidarity with the Charlottesville community.