The Council of Emergency Medicine Program Directors (@CORD_EM) was formed in 1989 to promote "excellence in emergency medicine education through collaboration, innovation and scholarship." Over the past 26 years, CORD has grown to serve 205 residency programs and more than a thousand individual members. Their annual Academic Assembly has grown from a small consensus/faculty development meeting to the premier multi-track conference for current and aspiring emergency medicine educators.
HIGHLIGHTS FROM THE RESIDENT TRACK

Much like the Academic Assembly itself, the resident-specific programming at CORD has grown quickly from a half-day session to a full two-day track. For residents looking to enter the world of academics, the information provided in these sessions is invaluable. Here are a couple of highlights from this year's resident programming for those who couldn't make it!
"Interview Skills & Contract Negotiation Advice for the Fellowship or Junior Faculty Applicant" by Michael Gisondi, MD (@MikeGisondi, Program Director, Northwestern University)
"The Secret Job Market: Finding The Post-Residency Job of Your Dreams" by Susan Stroud, MD (Program Director, University of Utah)

They say that a picture speaks a thousand words and I think that Dr. Stroud hit the nail on the head with this slide. This is the best visual summary that I've come across of what residents should be thinking about what visualizing what their dream job looks like.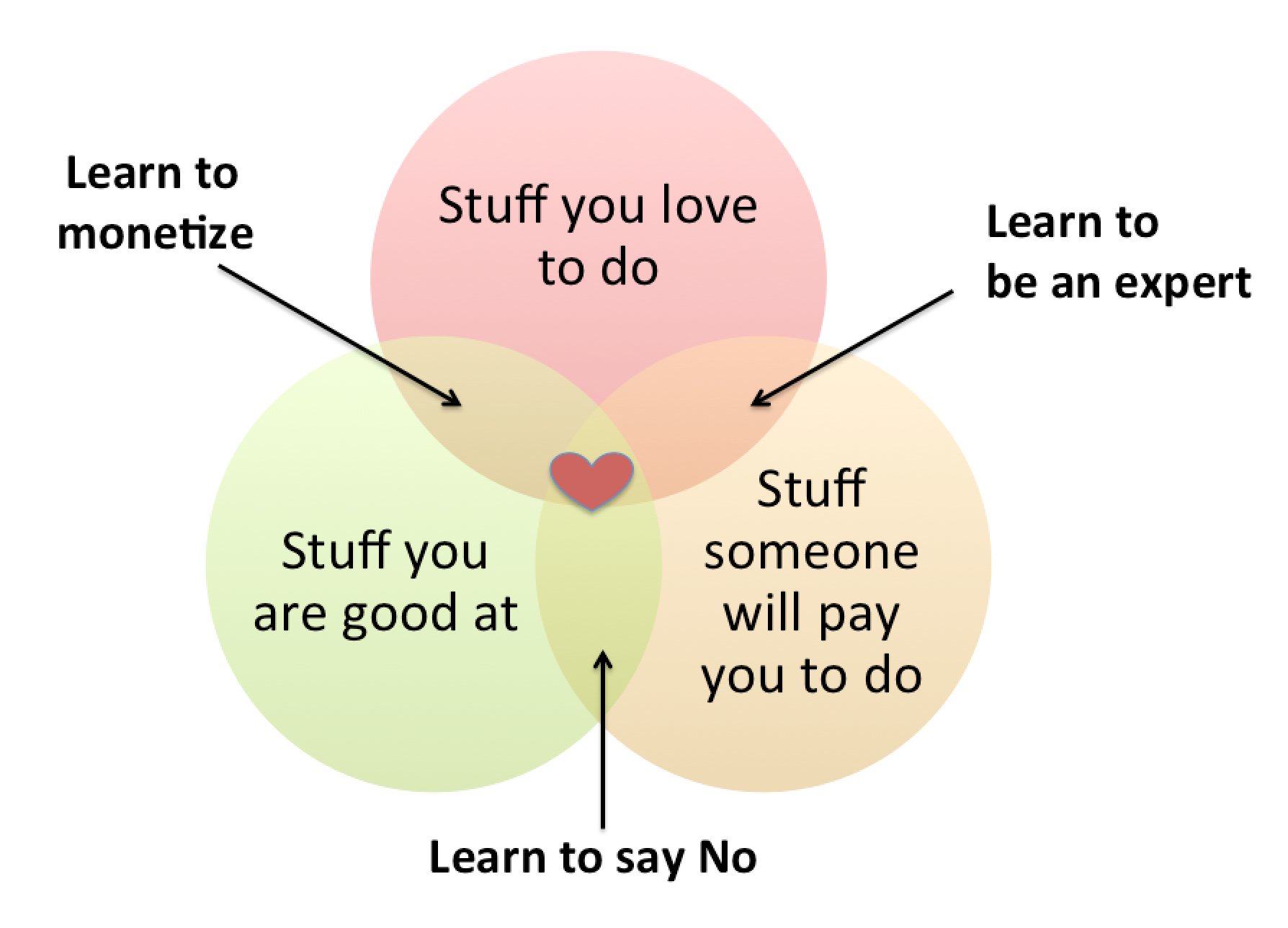 PASSING OF THE TORCH: RECOGNIZING CORD'S EMRA LIAISONS

Christopher Doty, MD, Program Director, University of Kentucky
EMRA is pleased to welcome Dr. Christopher Doty (@PoppasPearls), Program Director from the University of Kentucky (@WildcatEM), as our new CORD (@CORD_EM) Liaison.
Dr. Doty has been the recipient of a number of national teaching awards, including EMRA's 2004 Assistant Residency Director of the Year Award and 2012 Excellence in Teaching Award.
We look forward to having him attend meetings of the EMRA Board of Directors as well as his biannual presentations to the EMRA Representative Council.
Saadia Akhtar, MD, Program Director, BIDMC
EMRA would also like to sincerely thank Dr. Saadia Akhtar, Program Director from BIDMC, for having served as the CORD-EMRA Liaison for 4 years, from 2011 to 2015.
Her dedication to resident wellness and education have truly been exemplary. It is through her championing of increased resident involvement that residents are now invited to participate in CORD committees/task forces and that the resident track at CORD's Academic Assembly has continued to expand.
We wish Dr. Akhtar the best of luck as she assumes her new role as President of CORD.
THE CLINICAL PATHOLOGIC CASE (CPC) COMPETITION

CORD's #EMCPC15 was chaired by Michael Bhorn, MD (@bohrnma) from York Hospital in Pennsylvania (@WellSpanYHEMdoc). Come see the resident and faculty semi-finalists from divisions face off at #ACEP15 in Boston this October to see who will claim the prestigious CPC finalist titles!

RESIDENT PRESENTER
FACULTY DISCUSSANT

DIVISION 1

Winner
Michael Harrison, MD
Henry Ford Hospital
Combined EM/IM
(@HenryFordEM)
Tim Fallon, MD
Maine Medical Center
Runner-up
Whit Rutledge, MD
LSU HSC Shreveport
Bill Boroughf, DO
Einstein Medical Center
(@EinsteinEMed)

DIVISION 2

Winner
Shireen Khan, MD
Temple University Hospital
(@TempleEM)
Robert Huang, MD
(@doctoRoblivious)
University of Michigan
Runner-up
Gregory Wu, MD
Albany Medical Center
Robin Naples, MD
Temple University Hospital
(@TempleEM)

Daniel Runde, MD
University of Iowa

DIVISION 3

Winner
Lauren Siewny, MD
Duke University
(@dukeemergency)
Bill Soares, MD
Baystate Medical Center
(@BaystateEM)
Runner-up
Sukhdeep Singh, MD
Baystate Medical Center
(@BaystateEM)
Alexis Pelletier-Bui, MD
Cooper Medical School
of Rowan University
(@CooperEMed)

DIVISION 4

Winner
Sara Manning, MD
Washington University
Amy Caggiula, MD
Mt. Sinai St. Luke's
Roosevelt Hospital
(@SLREM)
Runner-up
Sally Bogoch, MD
SUNY Downstate
Kings County Hospital
(@kingsofcounty)
Andrew Herring, MD
Alameda County Medical Center
Highland General Hospital
(@HighlandEM)

DIVISION 5

Winner
Chris Jeziorkowski, MD
Advocate Christ Medical Center
Megan Boysen Osborn, MD
University of California Irvine
(@UCIrvineEM)
Runner-up
Jason Greenman, MD
Lincoln Medical & Mental Health Center
(@LincolnEM)
Nathan Cleveland, MD, MS
University of Nevada

DIVISION 6

Winner
Cory Siebe, MD
Denver Health Medical Center
Mike Overbeck, MD
University of Colorado
Runner-up
Fareen Zaver, MD
George Washington University
(@GWEMresidency)
Arlene Chung, MD
Maimonides Medical Center
(@Maimonides_EM)
JOIN A CORD COMMITTEE/TASKFORCE

Resident applications to join CORD Committees/Taskforces are due the third week of October. More information can be found at www.cordem.org. The number of residents selected to join each committee or task force is at the discretion of the committee/taskforce chair.
SAVE THE DATE

The 2016 CORD Academic Assembly will be held in at the Omni Nashville Hotel in Nashville, Tennessee from March 6-9, 2016. Applications for 2016 EM CPC cases and abstracts for posters are due December 2015. Keep these dates in mind as you are planning your schedule for the upcoming year. Be sure to follow @emresidents and @CORD_EM for more updates!