Medicaid covers health care for low-income Americans but should also address SDOH
The World Health Organization defines social determinants of health (SDOH) as the conditions in which individuals are born, grow, live, work, and age. SDOH are increasingly recognized as having a critical impact on individual health risks and outcomes. The Centers for Disease Control and Prevention and Healthy People 2020 provide resources for SDOH data as well as literature and tools to facilitate program development and policy change.
State Medicaid programs "design, implement, and co-fund public health insurance systems for low income individuals," who are more most likely to have high unmet social needs. Medicaid programs are uniquely positioned to help determine how payers, clinicians, and systems address SDOH and achieve health equity.
The Medicaid Medical Directors Network (MMDN) contains 42 member states and was designed to advance the health of Medicaid patients. The MMDN was surveyed by Chisolm et al. with a response rate of 40.5%. More than half of respondents endorsed that they were collecting and using SDOH data for their Medicaid programs and all respondents intended to start or continue collection of such data in the future. Housing instability and food insecurity were the most often cited SDOH data collected, while data pertaining to criminal justice and domestic violence were among the least collected.
In order to advance approaches to SDOH and inform policies the authors suggest the following calls to action:
Develop of validated measures of SDOH related risks and outcomes
Reconsider privacy and confidentiality policies that block individual level data sharing within and across agencies
Develop pilot or demonstration projects that allow spending across health and social service silos
Develop infrastructure and funding mechanisms allowing states to share best practices
The survey and interview data presented represent fewer than half of state and territorial Medicaid programs. Despite the limitations, the authors identified state Medicaid agencies' priorities regarding SDOH and provide new insights pertaining to factors influencing states' ability to reach their goals.
Many state Medicaid programs, which cover the health care costs of millions of low-income Americans, report currently using or planning to use SDOH data to address some of the underlying social constructs driving health care expenditures despite barriers to implementation and sustainability.
---
Abstract: Chisolm DJ, Brook DL, Applegate MS, Kelleher KJ. Social determinants of health priorities of state Medicaid programs. BMC Health Serv Res. 2019;19(1):167.
Background: Growing understanding of the influence of social determinants of health (SDOH) on health care costs and outcomes for low-income populations is leading state Medicaid agencies to consider incorporating SDOH into their program design. This paper explores states' current approaches to SDOH.
Methods: A mixed-methods approach combined a web-based survey sent through the Medicaid Medical Director Network (MMDN) listserv and semistructured interviews conducted at the MMDN Annual Meeting in November 2017.
Results: Seventeen MMDs responded to the survey and 14 participated in an interview. More than half reported current collection of SDH data and all had intentions for future collection. Most commonly reported SDH screening topics were housing instability and food insecurity. In-depth interviews underscored barriers to optimal SDH approaches.
Conclusion: These results demonstrate that Medicaid leaders recognize the importance of SDH in improving health, health equity, and healthcare costs for the Medicaid population but challenges for sustainable implementation remain.
PMID: 30871510
---
EMRA + PolicyRx Health Policy Journal Club: A collaboration between Policy Prescriptions and EMRA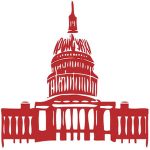 As emergency physicians, we care for all members of society, and as such have a unique vantage point on the state of health care. What we find frustrating in our EDs - such as inadequate social services, the dearth of primary care providers, and the lack of mental health services - are universal problems. As EM residents and fellows, we learn the management of myocardial infarctions and traumas, and how to intubate, but we are not taught how health policy affects all aspects of our experience in the ED. Furthermore, given our unique position in the health care system, we have an incredible opportunity to advocate for our patients, for society, and for physicians. Yet, with so many competing interests vying for our conference education time, advocacy is often not included in the curricula. This is the gap this initiative aims to fill. Each month, you will see a review of a new health policy article and how it is applicable to emergency physicians.