We're pleased to introduce Kenneth Kim, EMRA Medical Student Council Legislative Coordinator, 2020-2021.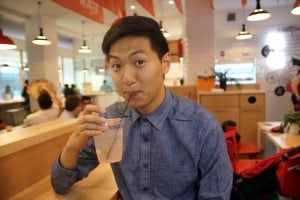 Program: David Geffen School of Medicine at UCLA
Your goal as an EMRA leader: To help break down and teach health policy topics for all students and residents (especially those without prior experience) to learn and engage with health policy
Why serve as an EMRA leader?
I first got involved with EMRA at the encouragement of my college friend, and I'm honestly so grateful to him for showing me this community of passionate, wonderful people. After serving as a Vice Chair on the Health Policy Committee last year, I knew I needed to continue pouring back into this strong community of people who have taught me so much.
What is something people don't know about you?
In my free time, I like to record acoustic covers of pop songs and post them onto instagram! Also, I'm a huge fan of the 2001 video game: Super Smash Bros Melee.
What's on your playlist?
Singer/songwriter and indie pop music, NPR's Up First, The Nocturnists, and health policy podcasts
---