We're pleased to introduce Christopher Libby, MD, MPH, chair of the EMRA Informatics Committee, 2020-2021.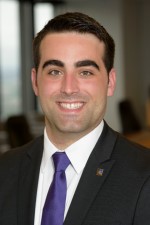 Program: North Florida Regional Hospital
Your goal as an EMRA leader: I hope to introduce emergency medicine residents and aspiring medical students to the field of informatics and how it is integral to the success of everything we do in health care in a landscape dominated by technology. Informatics is more than just crunching numbers, it is about process improvement, research, and innovation that drives the future of medicine.
What is the best advice you've ever received?
Before my first day working prior to medical school, my father reminded me that my job isn't to outshine my co-workers; it is to make everyone around me look better. Nobody forgets those who lift others up. I have taken this to other areas in my life and nowhere is it more applicable than the emergency department. By elevating our co-residents, attendings, nurses, consultants, techs, EMS, etc., we can demonstrate true leadership through example.
If I weren't an emergency physician, I would be: Realistically, I would be doing information technology consulting for heath care. This is what I did prior to medical school. However, I would love to be a professional chef and own my own restaurant where I can experiment with food!
Favorite life hack for night shifts: Every now and then, bring food for the staff. Nothing makes the staff like working with you more than food. Even a simple bag of post-holiday discount candy will do the trick. Pro Tip: organize breakfast post shift for even more team bonding!
---