Editor's note: Dr. McDonald and his wife are raising 7 children as he completes his third year of residency, serves on the EMRA Board, and represents residents on the ACGME Review Committee for Emergency Medicine. His daily lessons in parenthood reverberate in the practice of emergency medicine as well.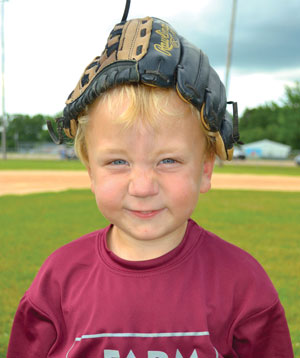 Standing in the front yard sporting his cap, glove, and uniform, my son is awaiting his first tee-ball game. His hat is slightly askew, his shirt half-tucked, and he is ecstatic. The game is still 2 hours away, but he's ready. Over the past several months, I've taught him to throw, catch, and hit. He has logged countless hours and baseballs to the chin, but he's determined. He's got plenty to learn, but in his mind, there has never been a better tee-ball player.
A couple of hours later, it's his time to shine. He steps up to the plate and shouts at the top of his lungs, "DADDY, WANT ME TO HIT A HOME RUN?" Well, what can I say? "Sure, son, you go for it!" He grips his bat as if it's trying to run away from him. The beads of sweat dripping down his forehead are the only thing that could obscure the determination in his eyes.
WHOOSH!
He swings with all his might, causing his body to do a complete 360. As he rights himself, the ball remains undisturbed on the tee. I'm not disappointed and neither is he. In fact, he's beside himself. He swings again.
CRACK!
He's off like a rocket, running his heart out to first base. It's not a home run, but you can't tell by the smile on his face. The rest of that day, he couldn't stop talking about "almost" hitting his home run.
Have you ever swung with all your might, only to realize you completely missed the ball? Have you ever felt like one of your patients had a bad outcome that could have been your fault? You are not alone! Everyone, at one point or another, has experienced this. In fact, most of us are constantly aware of how little we know or how much more we need to learn.
Failures are a part of learning. Let's take each failure as a learning experience and remember that it doesn't have to be a home run to be a success. Medical training is a lifelong process – a marathon, not a sprint. So in an environment that tends to discourage "almost home run" hitters, let's take a page from my son: keep a positive attitude, play emergency tee-ball, and go hit our home runs.