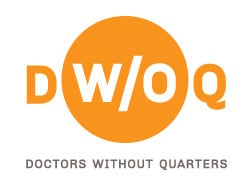 Doctors Without Quarters, or DWOQ, is a student loan advisory firm dedicated to early-career physicians. DWOQ can help you understand and navigate the federal repayment and forgiveness programs, and also help you determine if refinancing is right for you and if so, direct you toward a competitive lender, serving as your advocate in the underwriting and term selection process and beyond.
Exclusively for EMRA members! DWOQ offers comprehensive, fee-based sessions at a discounted rate. Sessions include:
Review of your federal and private loan portfolio
Identification of consolidation needs and action plan where applicable
Repayment overview, including income-driving options and loan forgiveness opportunities
Detailed review of consolidation and repayment application, including servicers recommendation if applicable
Review of loan portfolio and career path for refinancing opportunities and suitability
Tax, legislative and credit considerations overview
Discussion of income protection and financial goals (home/practice purchase, etc.)
Creation of a budget
Detailed timeline of action items and renewal expectations
Interested in refinancing your student loans? Free Suitability Analysis
This is FREE for EMRA members!
There's also a one-time bonus of at least $200 if your loan is refinanced through a DWOQ partner!
Save 15% on a DWOQ consultation
Book an Appointment