International Committee Leaders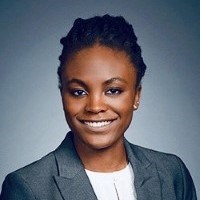 Chair
Pierre-Carole Tchouapi, MD
State University of New York - Downstate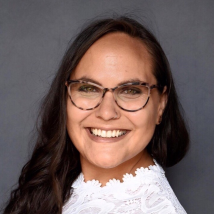 Chair-Elect
Sara Teising, MD
West Virginia University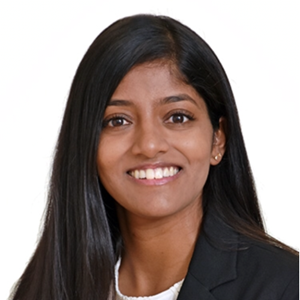 Vice Chair
Nivedita Poola, MD, MPH
State University of New York - Downstate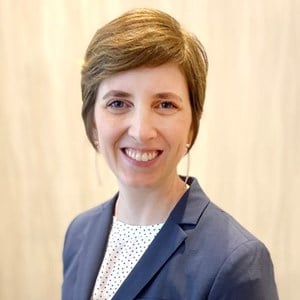 Speaker of the Council
Amanda Irish, MD, MPH
University of Connecticut
Integrated Residency in Emergency Medicine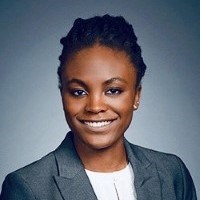 Chair
Pierre-Carole Tchouapi, MD
State University of New York - Downstate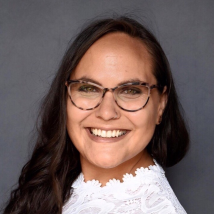 Chair-Elect
Sara Teising, MD
West Virginia University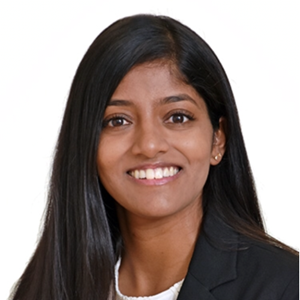 Vice Chair
Nivedita Poola, MD, MPH
State University of New York - Downstate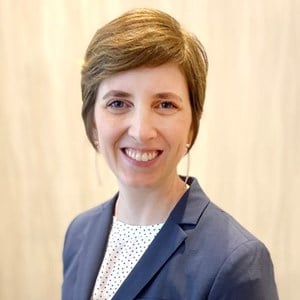 Speaker of the Council
Amanda Irish, MD, MPH
University of Connecticut
Integrated Residency in Emergency Medicine


Want to add an International Emergency Medicine opportunity?
Email us!
Joining EMRA Committees is easy and FREE.
Just log into your EMRA account and select which one(s) you wish to join.
Once you join, you will receive an invitation to be part of the EMRA Committee Basecamp, which helps facilitate communication and collaboration.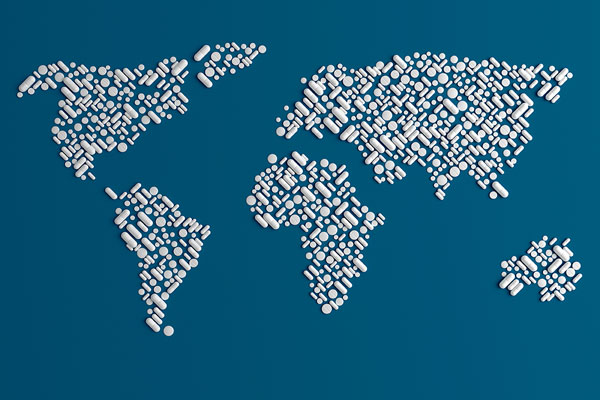 Forensic Asylum Evaluations & Bond Letters: How Emergency Medicine Physicians Can Advocate for Asylum Seekers
Join EMRA's Int'l Committee in welcoming Dr. Amy Zeidan & Physicians for Human Rights.
Watch Now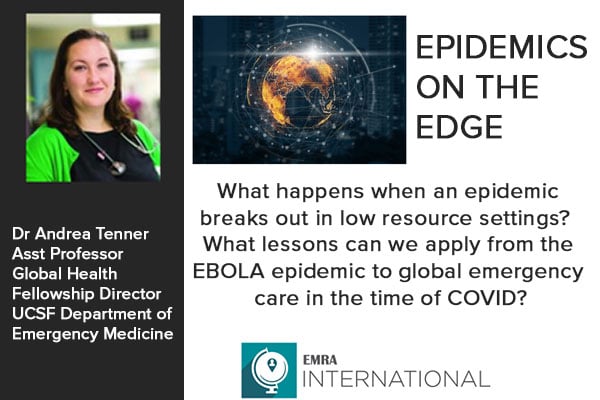 Epidemics on the Edge
A conversation about global response to COVID in low resource settings and how lessons from one epidemic inform future efforts.
Dr. Andrea Tenner of UCSF who has been at the center of global Emergency Medicine for decades, from epidemiology to health systems development, and from the Ebola response in Sierra Leone to the current COVID-19 response in San Francisco.
Andrea Tenner, MD, MPH
Assistant Professor
Global Health Fellowship Director
UCSF Department of Emergency Medicine
Watch Now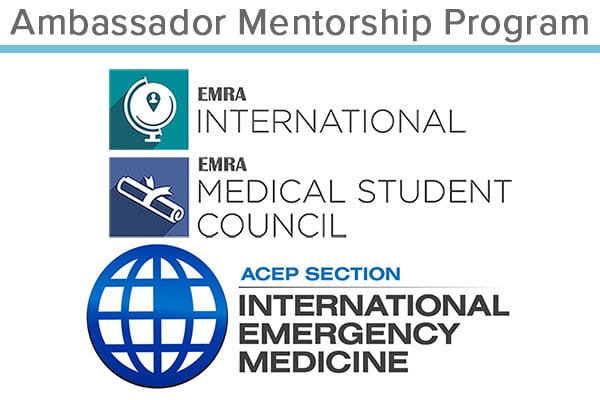 Global Emergency Medicine Student Leadership Program
The program program seeks to expose students to a network of emergency medicine physicians conducting global health work as well as provide valuable immersion into major topics within international emergency medicine.
Learn More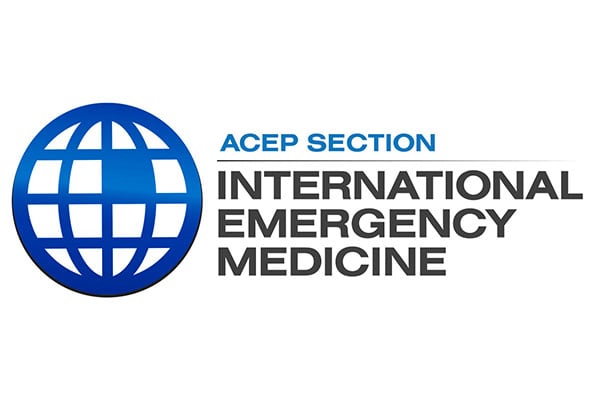 ACEP International Section
As a resident, you get joint memberships in both EMRA and ACEP - so make sure you're aware and informed of what the ACEP International Section is doing!
When you set up your EMRA/ACEP membership, you get (2) section memberships for free - one to the ACEP Young Physician Section, and one of your choice. Why not make that choice International Emergency Medicine?
Additional ACEP section fees are half off - only $20!
Learn More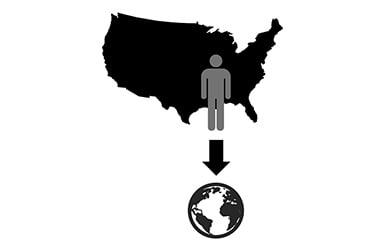 US residents: Discover the world with emergency medicine.
The International Division connects EMRA to the world, and the world to EMRA. We are your hub of information on contacts, mentorship, projects, rotations, fellowships and beyond.
What do I do?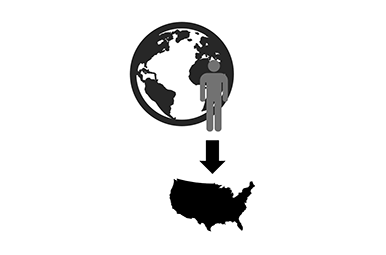 International Residents: Explore US Opportunities
Coming to the US to learn emergency medicine is considerably difficult for international residents and students. The EMRA International Division frequently receives requests for information on US observerships and rotations, and we strive to help all of our members achieve their professional goals.
Learn More
Download Free International Emergency Medicine Guides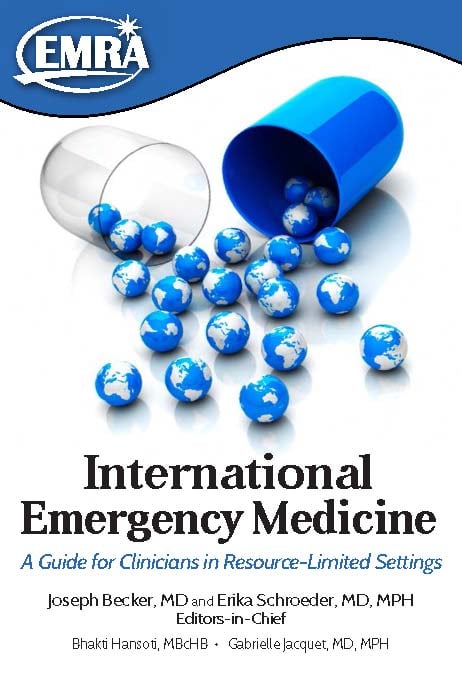 Published: December, 2013
Pack your carry-on with EMRA's essential guide for clinicians in resource-limited settings! This "know before you go" handbook covers everything from ethics to immunizations to passports and will enrich your travel experience as well as help optimize the care of your patients.
Download Now

pdf 2.9 MB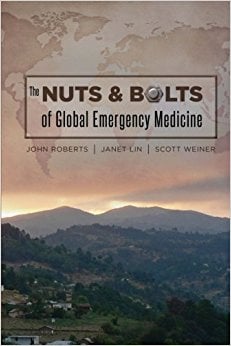 Published: November, 2016
Global Emergency Medicine is a burgeoning field, helping to improve medical care around the globe. The possibilities to contribute are endless, but learning how to becoming involved can be intimidating.
This book serves are a guidebook for students, residents and others interested in global health work. The book contains several practical sections written by a panel of experts in the field.
Download Now

pdf 2.87 MB

Read Online
Related Content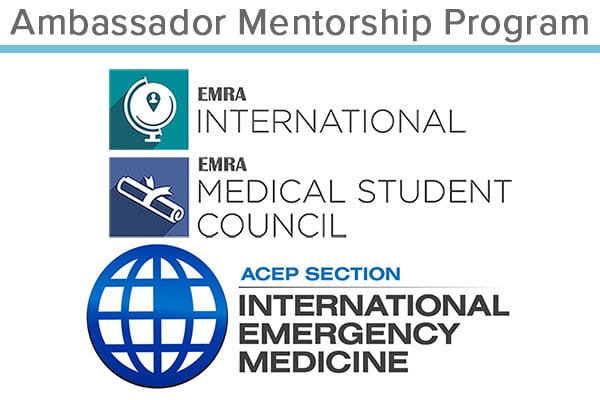 May 04, 2020
Global Emergency Medicine Student Leadership Program (GEMS LP)
This mentorship program emerged from EMRA's student members' desire for mentorship in global emergency medicine. During the ACEP International Ambassador Conference in 2017, EMRA proposed a mentorship program matching International ACEP Ambassadors with medical students interested in global emergency medicine.