This national day of recognition was started by EMRA in 2000 and is always the first Wednesday in March.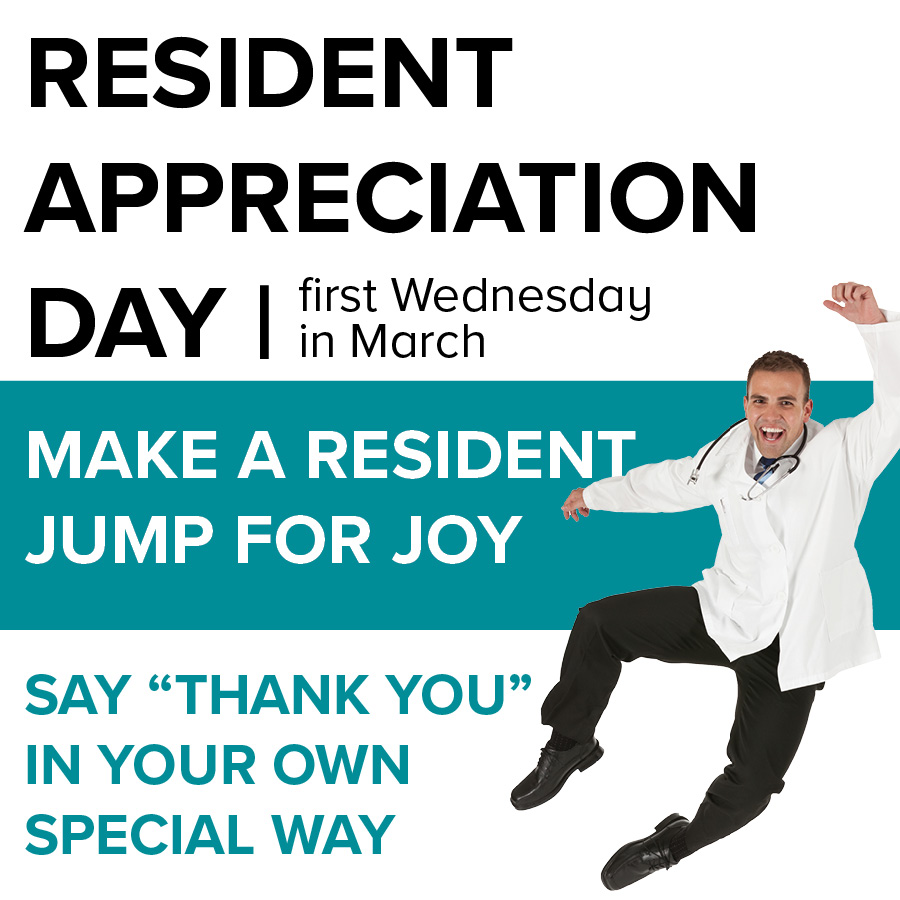 This timing was selected because it is typically the first Wednesday after the In-Training Examination. EMRA worked to establish this honor for emergency medicine residents to publicly recognize the dedicated service residents provide on a 24/7 basis as a significant and vital workforce.
Emergency medicine residency requires long hours dedicated to:
Education
Study
Quality patient care
Patient advocacy
Research
Leadership
We ask that EM residency programs celebrate this day through local activities. We also strongly encourage state chapters of ACEP to join in and support this special day. For example, consider special conference topics at grand rounds, local recognition of outstanding residents, and meal functions. Create a flyer or poster to promote the events and post it for residents or make copies as needed. Residents are indeed the future of the specialty.
How will you celebrate?
Let us know how you celebrate the day! Tag us on social media (@emresidents) and use #EMDocsRock to recognize your amazing residents!
Related Content