EMRA Advocacy
We are advocates representing our members, protecting the practice of emergency medicine and supporting EM physician training. Here are a few ways we are an influential voice to impact change: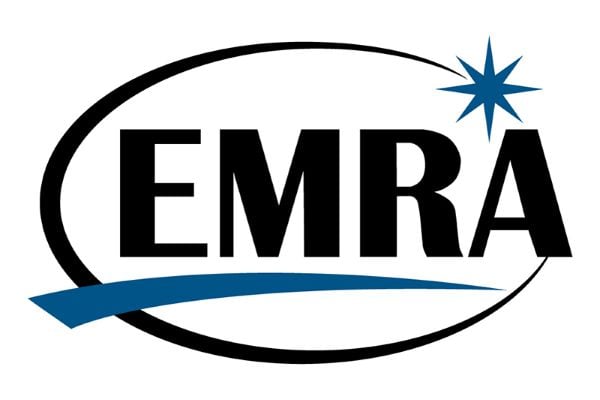 Joint Statement from Emergency Medicine Organizations on Efforts to Diversify Health Care Professionals in the United States
July 20, 2023

Following the recent U.S. Supreme Court decisions on the consideration of an applicant's racial or ethnic background in the higher education admissions process, our emergency medicine organizations stand together in our efforts to diversify health care professionals, including physicians, in the United States.
Additionally, we reaffirm our responsibility to addressing health care disparities and inequities as we deliver exceptional care to all patients who enter our emergency departments.
Evidence indicates race and ethnicity concordance are factors recognized by and important to patient outcomes and their access to quality health care. This is particularly important in emergency care, where patient-physician trust must be established quickly and a substantial portion of patients are from underrepresented and marginalized racial/ethnic groups.
Further, diversity in the health professions also improves the educational experiences of students, resident physicians, the teaching experiences of faculty, and the overall health of our communities.
Our organizations are committed to strengthening the diversity of health professionals, including physicians, and promoting staffing of hospitals and their emergency departments with individuals of diverse race and ethnicity for the health and well-being of our patients.
If the court's decisions in Students for Fair Admissions (SFFA) vs Harvard and SFFA vs the University of North Carolina requires changes to current law and practices, we stand ready to work together and with other stakeholders to foster a diverse health professions workforce.

American Academy of Emergency Medicine (AAEM)
AAEM-Resident and Student Association (AAEM-RSA)
American Board of Emergency Medicine (ABEM)
American College of Emergency Physicians (ACEP)
Association of Academic Chairs of Emergency Medicine (AACEM)
Council of Residency Directors in Emergency Medicine (CORD)
Emergency Medicine Residents' Association (EMRA)
Society for Academic Emergency Medicine (SAEM)
SAEM-Residents and Medical Students (SAEM-RAMS)
See also the All EM DEI Vision Statement, issued on January 3, 2023.
EMRA's Response to the 2023 EM Match:
Strengthening the Specialty from All Sides
A message from Dr. Jessica Adkins Murphy, EMRA Immediate Past President
March 24, 2023 | Download a PDF version
EM-bound students, residents, and faculty have spent the past week discussing the Match. Questions from our colleagues in emergency medicine (EM), in other specialties, and now from outside of health care cast uncertainty upon the future of our specialty. We have been asked about the numbers, the possible causes, if these trends will continue, and what will reverse these trends and strengthen our specialty.
EMRA does not have answers to all of these questions, but we have identified factors at play that point to potential solutions.
Read Entire Statement
Statement on the Emergency Medicine 2023 Match Results
March 14, 2023

Each year the emergency medicine (EM) community celebrates Match week, as we welcome another group of talented EM residents to our specialty.
The 2022 EM Match saw an unprecedented initial 219 unmatched positions affecting one in four residency programs. The 2023 Match will see 555 initially unmatched positions, affecting a larger number of residency programs. Although these are challenging results, EM remains a vibrant and appealing specialty for many with almost 2500 new trainees already joining the EM family.
Read Entire Statement
Response to Improving Income-Driven Repayment for the William D. Ford Federal Direct Loan Program
Feb. 6, 2023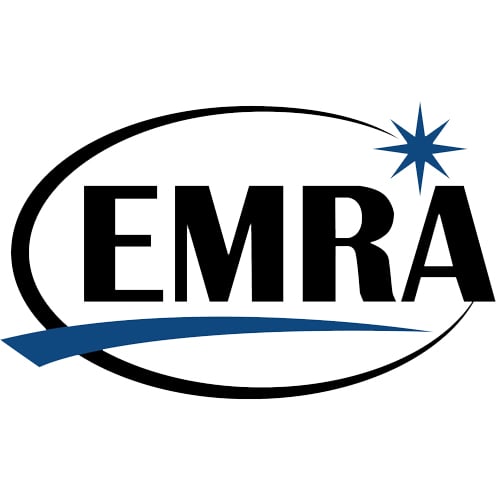 ACEP and EMRA are responding to the proposed rule, Improving Income-Driven Repayment for the William D. Ford Federal Direct Loan Program, in which the Department of Education is amending the regulations governing income-contingent repayment plans. Amendments include:
Ceasing charge of any remaining accrued interest to a borrower's account each month after applying a borrower's payment for the REPAYE plan to protect against negative amortization;
Setting a lower discretionary income threshold that the REPAYE formula would mandate be put toward monthly payments so that borrowers with only outstanding loans for an undergraduate program pay 5 percent of their discretionary income and those who have outstanding loans for undergraduate and graduate programs pay between 5 and 10 percent based upon the weighted average of their original principal balances attributable to those different program levels; and
Providing for a shorter repayment period and earlier forgiveness for borrowers with low original loan principal balances.
Download a PDF of the joint letter
---
EMRA is the voice of emergency medicine physicians-in-training and the future of our specialty. EMRA is the largest and oldest independent resident organization in the world. EMRA was founded in 1974 and today has a membership of more than 17,000 residents, fellows, medical students, and alumni.