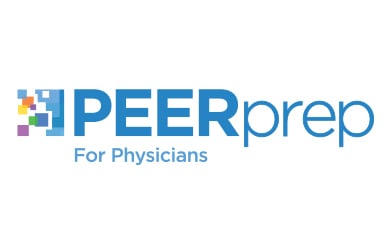 Be prepared for the In-Training and Qualifying exams!
PEERprep for Physicians includes what you deserve—high-quality questions that are closer to the actual exam than any other prep product—with a host of advanced new features to help you build confidence and prepare more effectively than ever.
PEERprep includes over 1,700 core content questions that have been thoroughly reviewed and updated by practicing emergency physicians—more questions added continually.
Weekly Foundations of EM quizzes keep your studying on track.
Detailed and colorful imagery, infographics, illustrations, stepped procedures, and tables improve study engagement and retention for exams.
Create your own practice exams and be prepared not only for exam day but also for your everyday practice.
It's THE board prep that has launched emergency medicine careers for generations.
Resident, Fellow and Medical Student Members
PEERprep is all you need! Get a 1-year subscription at the ACEP resident candidate member rate of $219.
ACEP Member Price
Be prepared for the Qualifying exam. Get a 1-year subscription at the ACEP member rate of $359.
Access PEERprep for Physicians