FOAM and External Search Available
Overwhelmed by the amount of content out there? EMRA consolidates and indexes over 55 EM related blogs, podcasts, journals, and other FOAMed content.
Basic EM Resources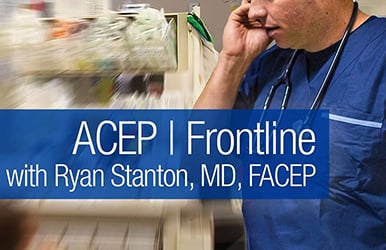 ACEP Frontline Podcast
Hot topics in emergency medicine, a new episode on the first Tuesday of every month. Hosted by Ryan Stanton, MD, FACEP. #FOAM
Type: Podcast
Subscribe today on iTunes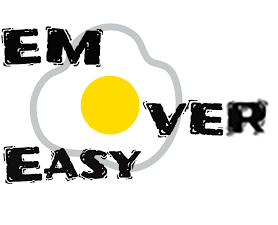 EM Over Easy Podcast
Our goal is to push the conversation of medicine and medical education beyond the clinical gestalts and testing (#MoreThanMedicine). We are here to add levity and real world experience to the #FOAMed and EM world, one breakfast conversation at a time. Hosted by Andy Little, DO, FACEP; Tanner Gronowski, DO; and Drew Kalnow, DO, FACEP, EMT-P.
Type: Podcast
Subscribe today
emovereasy.com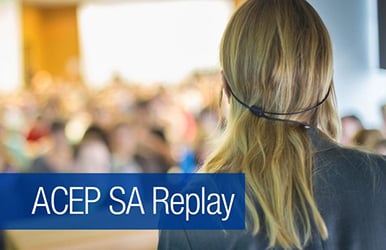 ACEP SA Replay
Hot topics in emergency medicine, a new episode on the first Tuesday of every month. Hosted by Ryan Stanton, MD, FACEP. #FOAM
Type: Podcast
Subscribe Today on iTunes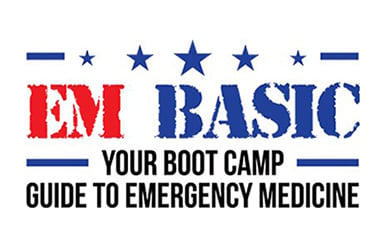 EM Basic
EM Basic is made for medical students and emergency medicine interns to review the basics of emergency medicine. Each podcast starts exactly how a patient interaction in the ED starts- with a chief complaint. From there, we'll go over the important points of the patient's history and physical exam, the workup, and the basic treatment and disposition of each chief complaint that you will encounter in the ED all in ~30 minute easy to digest audio podcasts.
Type: Blog and Podcast
Go to EM Basic Bootcamp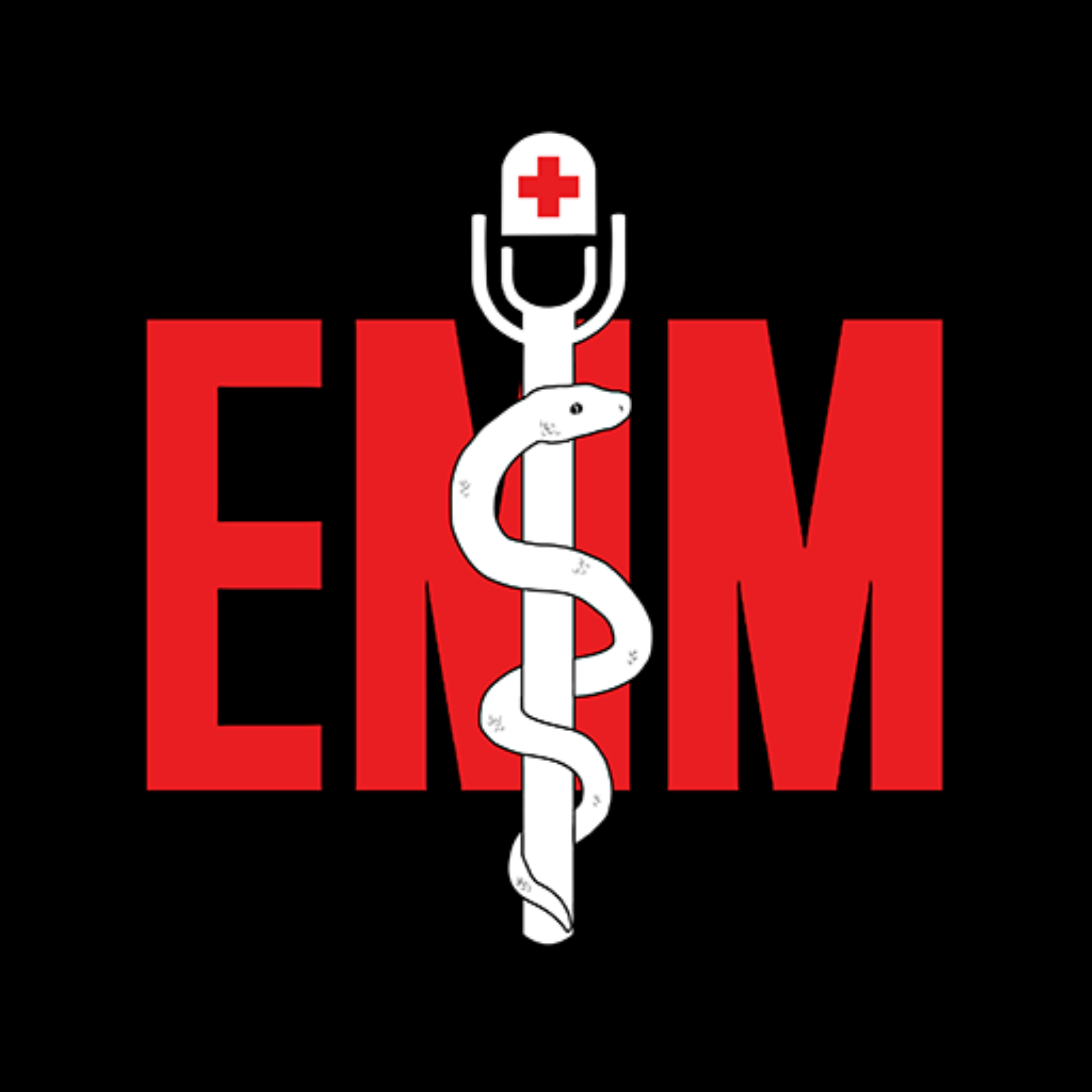 Emergency Medical Minute Podcast
Our Medical Minutes, recorded live directly in the ER, provide quick educational pearls for those moments when you're short on time.
Type: Podcast
Listen on Apple Podcasts
Listen on Spotify
Visit the EMM website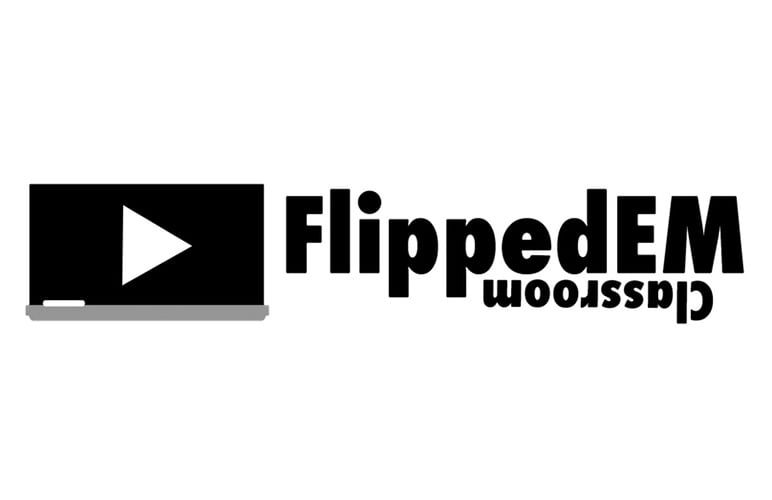 Flipped EM
The flipped classroom model is based on reversing the traditional approach to teaching. Normally, what we're all accustomed to is sitting a lecture hall while students passively receive information from the instructor. There is no interactivity for teacher or learners. After each class, homework is assigned and completed by learners in isolation.
Type: Video Podcast
See Flipped EM Topics
Critical Care Resources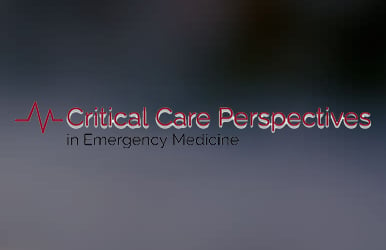 Critical Care Perspectives in EM
CCPEM is an exciting audio program dedicated to the intersection of emergency medicine and critical care. CCPEM provides insightful, penetrating commentary on topics pertaining to this fast-moving and high-stakes arena. Of note: CME is available!
Type: Podcast
Learn More
How to add the podcast to your device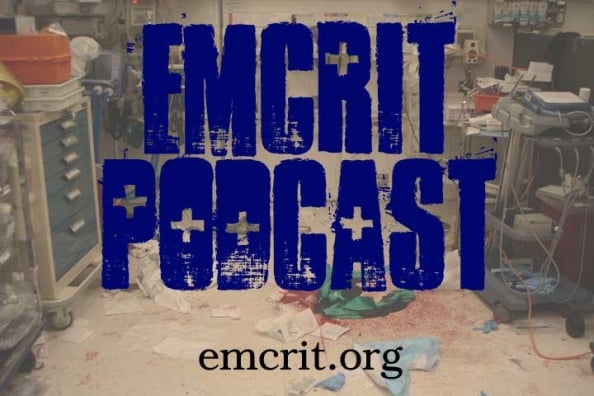 EMCrit Blog and Podcast
EMCrit is devoted to maximally aggressive care—both curative and palliative!
Every two weeks we post a podcast on resuscitation and acute critical care. In between, you'll find posts and short form audio from the EMCrit team on all things emergency medicine and critical care.
We have been producing content for > 12 years and have accumulated the most comprehensive trove of resources for cutting-edge care of the sickest patients.
Type: Blog and Podcast
Learn More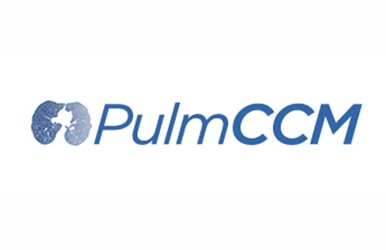 Pulm CCM
PulmCCM launched in 2012 as a solution to these related problems of information overload and "journal fragmentation." The mission is simple: make your life easier by helping you stay sharp and up-to-date in pulmonary & critical care in the most efficient way
Go to PulmCCM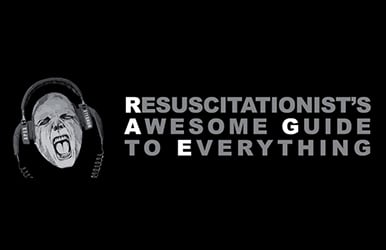 Rage Podcast
Resuscitationist's Awesome Guide to Everything
RAGE features panel discussions, interviews with experts, shout outs and insights from #FOAMcc and the wider critical care-iverse, not to mention various quirky segments on medical history, trivia and more.
Type: Podcast
Go to Rage
EMS / Prehospital and Retrieval Medicine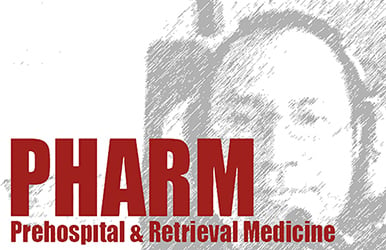 Prehospital and Retrieval Medicine
The aim of this blog/podcast is to discuss and debate prehospital and retrieval medicine–its current practice and controversies. Bringing critical care out of the hospital.
Type: Blog/Podcast
Go To PHARM
Evidence-based Medicine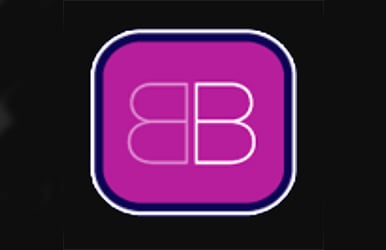 Best BETs
Best Evidence Topic reviews (BETs) were developed in the Emergency Department of Manchester Royal Infirmary, UK, to provide rapid evidence-based answers to real-life clinical questions, using a systematic approach to reviewing the literature.
Type: Website
Go To Best BETS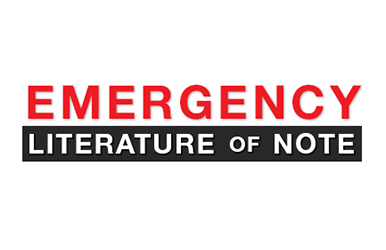 Emergency Medicine Literature of Note
Maintained by Ryan P. Radecki, MD MS FACEP that gives you short snippets of current and pertinent articles pertaining to emergency medicine. Ryan critically appraises each article, highlights the important parts of the article,and lashes out at the pitiful parts Ryand and his guests cover topics of interest to integrity of scientific research and Emergency Medicine.
Go To EM Literature of Note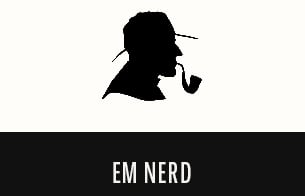 EM Nerd
Rory Spiegel is a self proclaimed nerd and is an attending physician at The University of Maryland Department of Emergency Medicine, recent Resuscitation Fellow at Stony Brook Hospital in the Department of Emergency Medicine, and soon to be Critical Care Fellow.
These are his "nihilistic ramblings."
Type: Blog
A Sub Blog of EMCrit.
Go To EM Nerd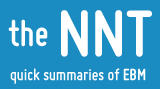 The NNT (Number Needed to Treat)
There is a way of understanding how much modern medicine has to offer individual patients. It is a simple statistical concept called the "Number-Needed-to-Treat", or for short the 'NNT'.
The NNT is maintained by a group of physicians that have developed a framework and rating system to evaluate therapies based on their patient-important benefits and harms as well as a system to evaluate diagnostics by patient sign, symptom, lab test or study.
Type: Blog
Go To NNT
General Emergency Medicine Blogs and Podcasts
Interpretive Resources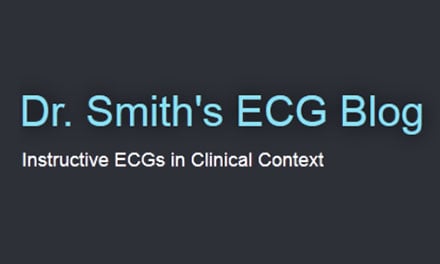 Dr Smith's ECG Blog
Instructive ECGs in Emergency Medicine Clinical Context. Dr. Stephen W. Smith is a faculty physician in the Emergency Medicine Residency at Hennepin County Medical Center (HCMC) in Minneapolis, MN, and Professor of Emergency Medicine at the University of Minnesota.
Go to Dr Smiths ECG Blog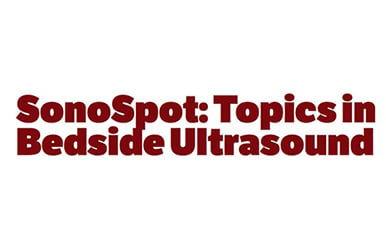 SonoSpot: Topics in Bedside Ultrasound is a place where the interesting, funny, cool and geeky meet to share their tips/tricks/knowledge of and adventures with bedside focused EM ultrasound. A place to highlight cases, applications and prominent people in bedside US education and research.
Type: Blog (Last post 2014)
Go to Sonospot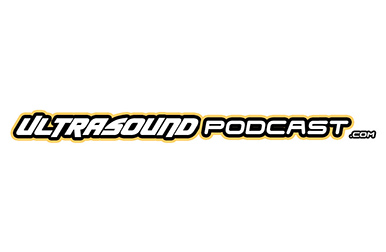 Listen to a well done ultrasound podcast similar to the podcasts out there such as EMRAP, EMcrit, and ERCAST. Originally created by Dr. Matt Dawson, Director of Point of Care Ultrasound at the University of Kentucky, and Dr. Mike Mallin, Director of Emergency Ultrasound and Director of Education at the University of Utah.
Type: Video Podcast
Go to UltrasoundPodcast
Toxicology Blogs and Podcasts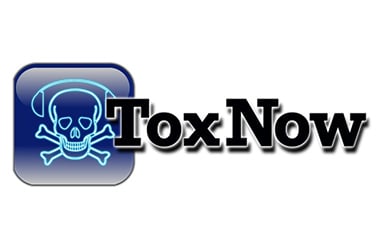 Tox Talk
ToxTalk is a toxicology podcast produced by Matt Zuckerman and made possible by contributions from the Division of Toxicology, Department of Emergency Medicine at the University of Massachusetts Medical School. It's mission is to create a fun and educational resource for health care providers about the world of toxicology.
Type: Podcast
Go to Tox Talk - Tox Now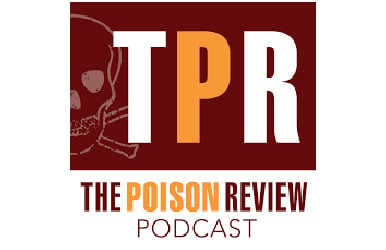 The Poison Review
The Poison Review attempts to capture some of the variety, fun, and scientific rigor of our regular toxicology teaching rounds in Chicago. These sessions can cover anything from evaluation of the latest journal articles related to poisoning, toxicology in the news or in popular media, historical topics, musical tox . . . etc etc. Toxicology is probably the medical specialty with the most interaction between the clinical and the general culture — it's where science meets the zeitgeist. We hope that this blog captures some of that interaction.
Type: Blog
Go To TPR
Trauma Blog
Trauma Pro
The Trauma Professional's Blog provides information on injury-related topics to trauma professionals. It is written by Michael McGonigal MD, the Director of Trauma Services at Regions Hospital in St. Paul, MN. Regions is a Level I Adult Trauma Center, and has partnered with Gillette Children's Specialty Hospital to become the first Level I Pediatric Trauma Center in the Upper Midwest.
Type: Blog
Go To TraumaPro

EMRA does not represent or endorse the accuracy or reliability of any information, content or advertisements contained on, distributed through, or linked, downloaded or accessed from any of these websites, nor the quality of any products, information's or any other material displayed, purchased, or obtained by you as a result of an advertisement or any other information or offer in or in connection with the websites herein. You hereby acknowledge that any reliance upon any materials shall be at your sole risk.
Related Content