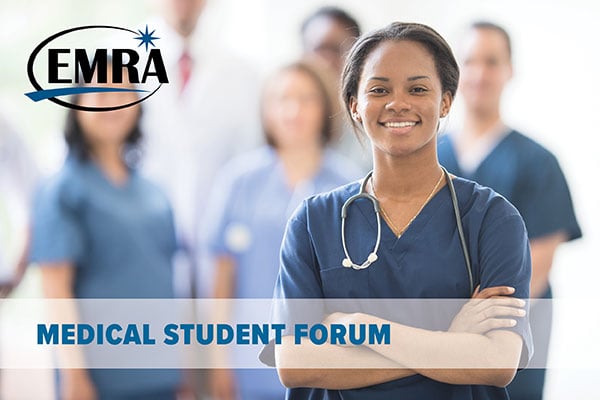 EMRA Virtual Medical Student Forum
The EMRA Medical Student Forum brings together program directors and faculty to answer questions specific to your phase in training. General sessions answer big-picture topics, and breakout sessions per year to target exactly where you are in your training.
When: Saturday, September 9, 2023 9:30am - 12:00pm Central
FREE to EMRA Medical Student Members!