Don't Play in the Streets: You Might Just Learn Something
Which of the following is/are true about paramedics and EMTs?
They are considered medical professionals
They are an invaluable source of medical education
They are an underutilized source of medical education
They have the sweetest SUV on the road
All the above
If you answered "E, " you get an A. You have realized a fact that too often gets forgotten in the hustle and bustle of the medical school and the ED. One of the best ways to appreciate EMS is to get your Emergency Medicine Interest Group (EMIG) involved with your local Emergency Medical Services (EMS). There is a lot to learn, and you can have a blast learning it. One of the best ways to do this is the ride-a-long program.
Why EMS?
Ever wondered how to diagnose and treat a pneumothorax s/p GSW to the chest without x-rays and chest-tubes, much less the assistance of the trauma team? Where do you begin with a seizure patient who has an unknown medical history? What does the scene tell you? Will learning this benefit you one day as a physician in the ED? Absolutely. For example, when, back in the ED, you hear that your ED is receiving a patient with bilateral femur fractures from a motor vehicle collision, you will have in your mind the care that the patient has already received, thus giving you a better picture of what to expect.
The same is true for medical emergencies. Do you know what drugs are carried on ambulances? What are the EMS provider's protocols? What care will the chest pain patient probably receive before s/he gets to your ED? Knowledge of what takes place in the field not only improves the transition of care from pre-hospital to hospital, but also improves the understanding between ED and EMS staff.
EMS workers also face many dilemmas one does not encounter in the ED. Do you immediately "load and go" to get a patient to a tertiary care center, or do you spend more time on the scene stabilizing before you transport? To know what it is like to be faced with decisions like this, be there on the street, with the men and women who do this everyday.
Get Involved!
Here are a few tips to finding out who is responsible for your city/county EMS system. For instance, it may be public such as 'City' Fire and EMS, or it may be privatized. Any staff in the ED will probably be able to answer. Once that is determined, it is time to make phone calls. The best place to start is the administrative offices. They may have someone that specifically deals with a ride-a-long program that is already in place. If they do not, ask if there is anyone who works with EMT and paramedic students that do ride-a-longs as part of their schooling, or ask to speak to their Medical Director. If this renders a dead-end as well, another resource may be a public relations or educational office. Express your interest in emergency medicine and your credentials (i.e. year in medical school training), to facilitate establishing a ride-a-long relationship. Do not be afraid to "sell" your reasons for wanting to spend time on the ambulances. I think you will find most emergency medical personnel are enthusiastic about involving future EM residents and physicians are in pre-hospital care.
Ambulance Ride-A-Longs
It would be a good idea to appoint someone in your EMIG as a ride-a-long coordinator. You may find that someone in your group was an EMT or Paramedic in their previous life; this person will work with the EMS contact, and be their liaison to your group. Make sure you are organized, to keep this as simple for the EMS crew involved. If a ride along program is in place already, this may mean getting contact info out to your group and assisting in scheduling. If the program is newly developing, the coordinator needs to be available to assist in any way possible.
Here are a couple things to keep in mind when creating the rules and regulations for your EMIG group ride-a-longs. The paramedic(s) and/or EMT(s) are in charge at all times; do what they say. Also, find out what their dress code is and try to match it as closely as possible. Leave your scrubs and white coat at home. If they wear dark blue pants, and a blue shirt, you should as well. There will be more specific rules and regulations that vary from program to program. Making these known will be the responsibility of the coordinator.
If you take advantage of an opportunity like this, you will learn much more than you think, and have a lot of fun in the process. Now get out on the streets and have some fun!
H. W. (Chip) Gresham III, MSIV - University of Tennessee/Memphis Health Science Center
Edited/Updated: 2/09
Ashley Kuklentz, MSIII
Medical University of South Carolina
EMRA Medical Student Council
Related Content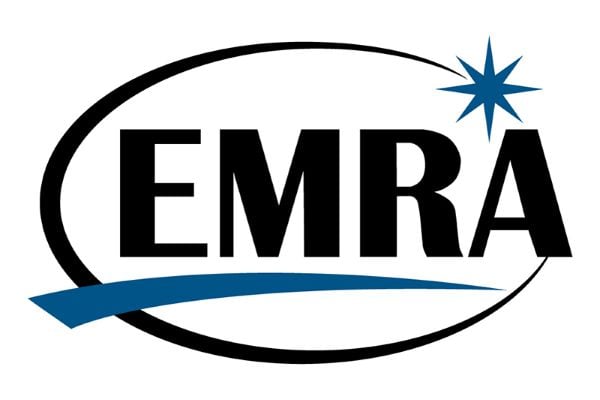 Aug 25, 2017
Your Home
The Emergency Medicine Residents' Association EMRA is the voice of emergency medicine physicians-in-training and the future of our specialty and the largest and oldest independent resident organization in the world. EMRA was founded in 1974 and today has a membership over 18,000 residents, medical students, and alumni.