EMRA / ACEP News and Resources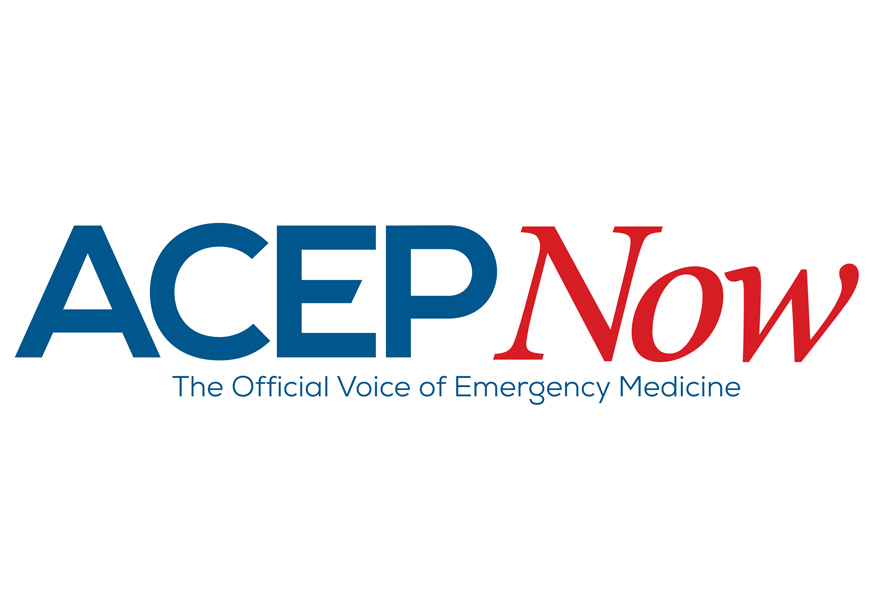 ACEP Now
Students, residents, fellows and alumni: Written by physicians for physicians, each issue delivers cutting edge news, practice changing tips, regulatory updates, and the most up-to-date information on health care reform. Published monthly and downloadable to read at your convenience.
ACEP Now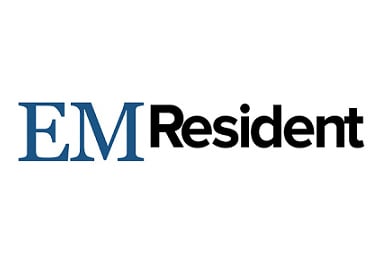 EM Resident Magazine
Students, residents, fellows and alumni: EMRA's official publication with clinical content, lifestyle news and more, written by members and leaders in our specialty. Published bi-monthly and particularly pertinent to emergency medicine physicians-in-training. Access EMResident anywhere, anytime – it's searchable too!
Read Now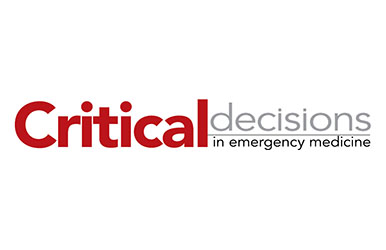 Critical Decisions in Emergency Medicine
Read it before you need it! ACEP's clinical publication focused on patient care. Great for downtime reading, or that 10-minute coffee stop, or on a longer commute. Case presentations followed by the critical decisions you'll make and the evidence-based actions you'll take. Short ECG cases from Dr. Mattu, illustrated features on procedures and imaging, a tox box, a drug box, self-assessment questions, and more.
Download and Read a Sample Issue Today!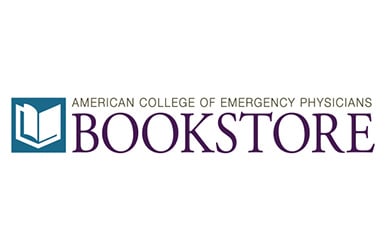 ACEP Bookstore
Students, residents, fellows and alumni: The ACEP Bookstore is your one-stop shop for educational products in emergency medicine! As an ACEP member benefit, you'll receive discounts on all ACEP Bookstore product offerings including clinical must-haves, online courses, study and certification tools and the newest releases and promotions.
Shop the Bookstore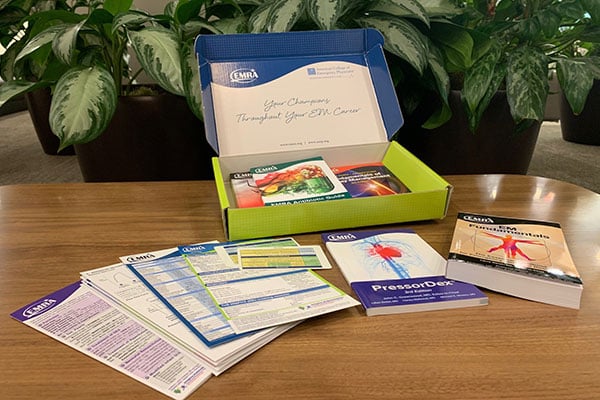 EMRA New Member Kits
New members in the US and Canada will recieve a new membership kit chockful of valuable bedside guides. It's like a holiday when these beautifully colored boxes arrive in your mailbox - each filled with guides and cards that help make you a more successful student or physician. The incredible value of the contents is worth its weight in gold!

Because of exorbitant shipping prices, we are unable to mail new member kits to international members. However, our international members have free access to digital resources like EBMedicine, EMRAP and EM Resident magazine.
Learn More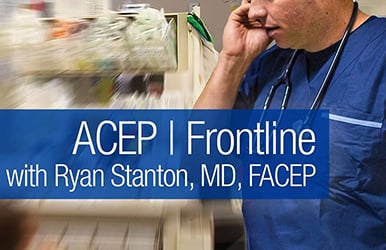 ACEP Frontline Podcast
Hot topics in emergency medicine, a new episode on the first Tuesday of every month. Hosted by Ryan Stanton, MD, FACEP. #FOAM
Type: Podcast
Subscribe today on iTunes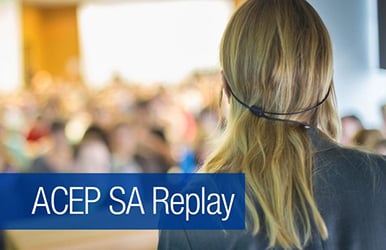 ACEP SA Replay
Hot topics in emergency medicine, a new episode on the first Tuesday of every month. Hosted by Ryan Stanton, MD, FACEP. #FOAM
Type: Podcast
Subscribe Today on iTunes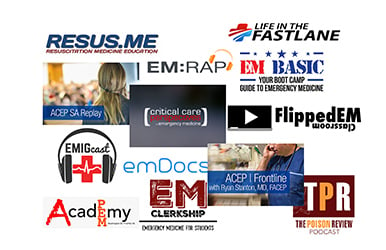 EMRA's Recommended Blogs and Podcasts
Stay up to date with the latest and greatest in #FOAM with EMRA's list of recommended blogs and podcasts.
Go To Blogs and Podcasts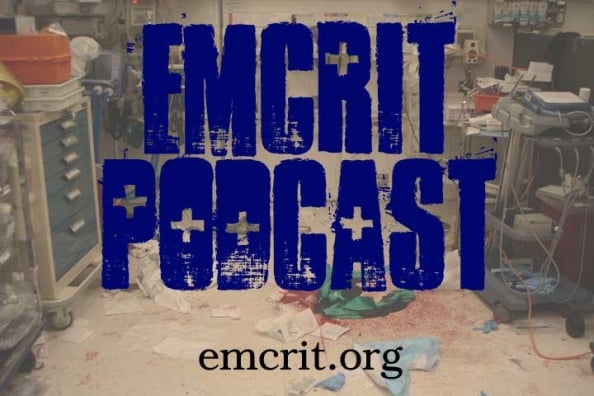 EMCrit Blog and Podcast
EMCrit is devoted to maximally aggressive care—both curative and palliative!
Every two weeks we post a podcast on resuscitation and acute critical care. In between, you'll find posts and short form audio from the EMCrit team on all things emergency medicine and critical care.
We have been producing content for > 12 years and have accumulated the most comprehensive trove of resources for cutting-edge care of the sickest patients.
Type: Blog and Podcast
Learn More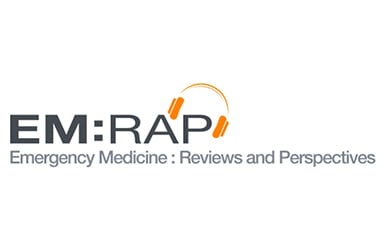 EM:RAP
EM:RAP is a monthly podcast heard by over 18,000 of your colleagues. It's filled with superb educational content, lectures, in-studio productions, reviews and perspectives all in a fun filled, tongue-in-cheek format.
Students, residents, and fellows: receive complimentary access to EMRAP.
Alumni: discounted pricing the first year out of residency.
Type: Podcast
Learn More
ACEP Meetings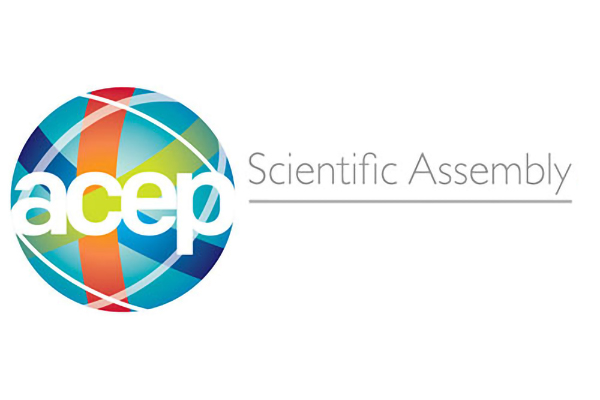 ACEP Scientific Assembly
Students, residents, fellows and alumni: As an ACEP member, you'll receive discounts on conference registration, hotel discounts, and more!
Find out more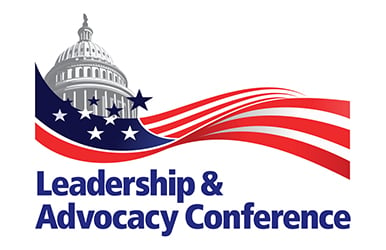 Leadership and Advocacy Conference
Students and residents: Advocate for the specialty by getting up to speed on health care issues, join the march on Capitol Hill to meet your legislators and enjoy networking events to advance your career and influence lawmakers. Big savings on conference rates.
About LAC
Career Resources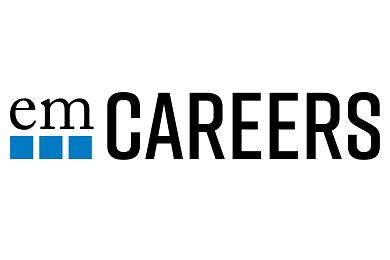 ACEP and EMRA's Official Online Career Center, where you will find where you want to be in your next career move!
Where Do You Want To Be?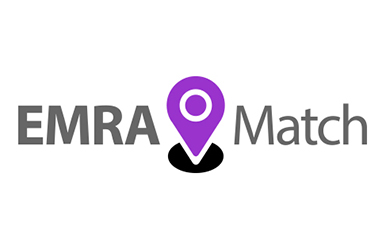 Find your perfect residency or fellowship using EMRA's interactive program map!
Students: Comprehensive listing of residencies, easy-to-navigate, and searchable with customizable filters to help you find that perfect match!
Residents: Fellowship listings are being constantly updated, so check back often!
Find Your Match
Financial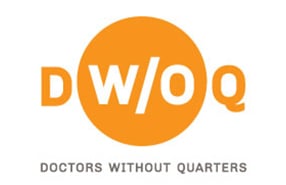 Doctors Without Quarters
DWOQ, is a student loan advisory firm dedicated to early-career physicians. DWOQ can help you understand and navigate the federal repayment and forgiveness programs, and also help you determine if refinancing is right for you and if so, direct you toward a competitive lender, serving as your advocate in the underwriting and term selection process and beyond.
Learn More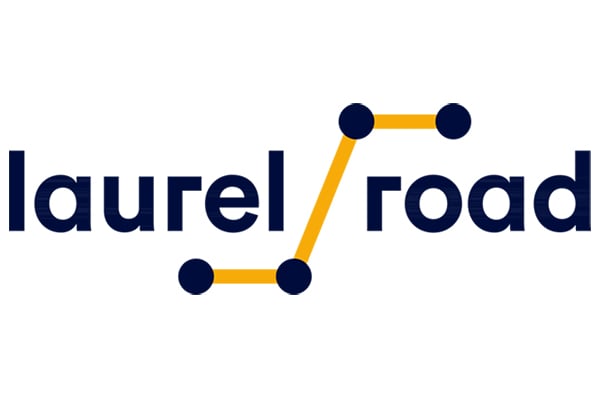 Laurel Road: Student Loan Refinancing, Personal Loans and Mortgage
With Laurel Road, EMRA members who refinance could save thousands over the life of their student loans. We're the first lender to offer special low rate refinancing to physicians while in training. Even better—as an EMRA member, you'll get an additional 0.25% rate reduction when you refinance your student loans.
Our commitment to you doesn't end there. Laurel Road also offers a suite of online graduate school loan products, personal loans and mortgages that helps simplify lending through technology and personalized service.
Check out Laurel Road's product offerings and special discounts for EMRA members and alumni.
Learn More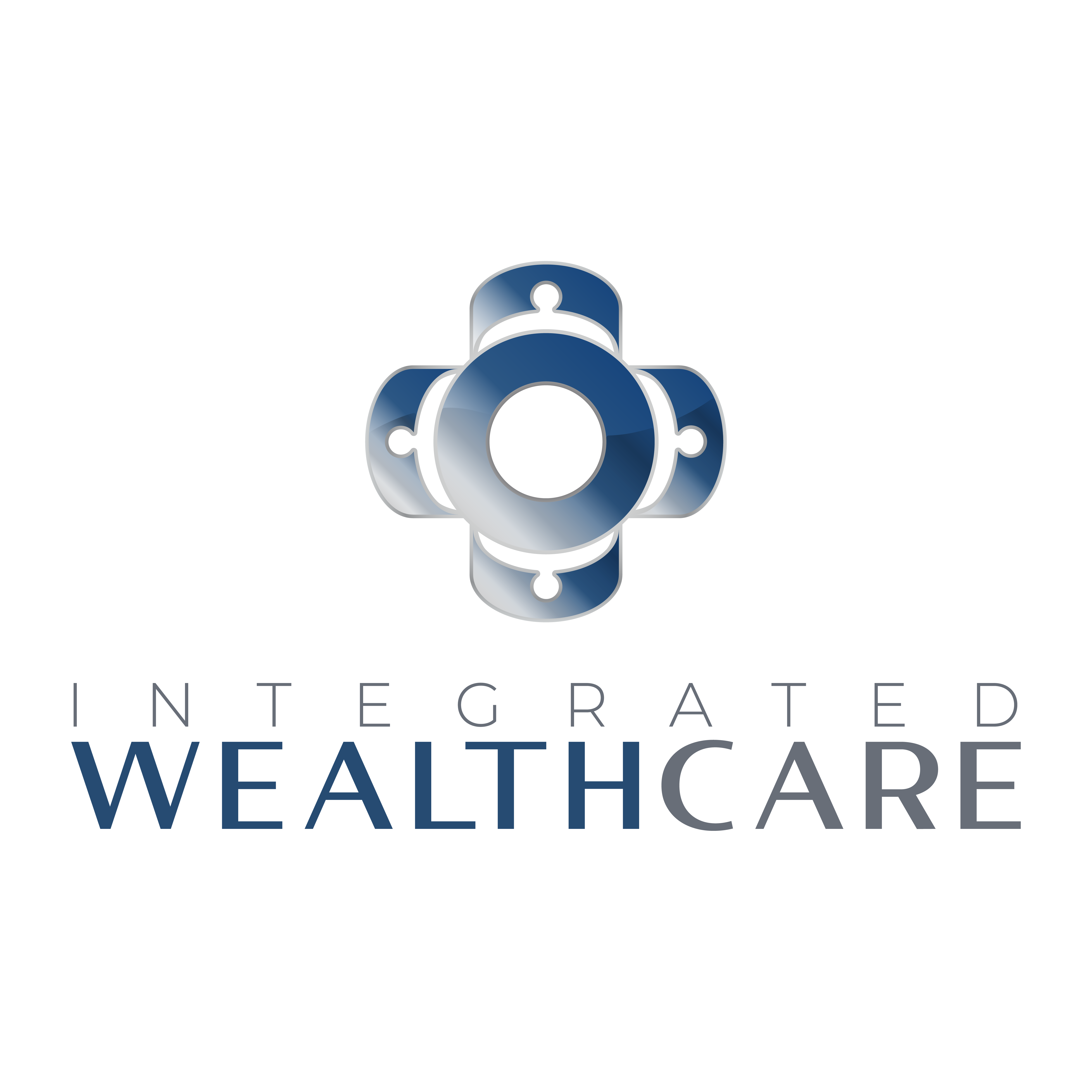 Integrated Wealthcare: Wealth Mangement and Disability Insurance
EMRA has teamed with Integrated WealthCare, LLC to provide long term disability insurance coverage specifically designed for our active members.
Learn More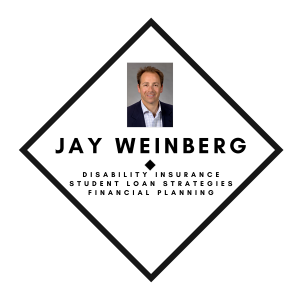 Jay Weinberg has been in the financial services industry for over 20 years and specializes in assisting Emergency Physicians with Disability Insurance and Life Insurance. Jay regularly lectures to medical schools, residency programs and medical associations on numerous financial topics.
Learn More
Board Review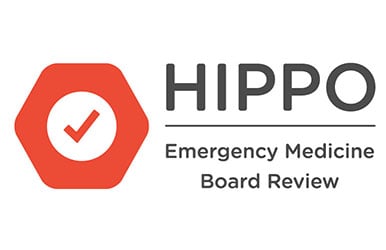 Hippo EM
When seconds count, education makes a difference. Strengthen your practice and boost your confidence for your In-training, boards, core content and beyond with Hippo Education's suite of high-yield and highly entertaining products at special prices just for EMRA members.
Residents and Alumni: Deep discounts on EM Board Review (including a 1200+ question adaptive Qbank, hours of laugh-out-loud video education, study guides and more).
All members: Special discount pricing for EM Essentials digital packages.
Learn More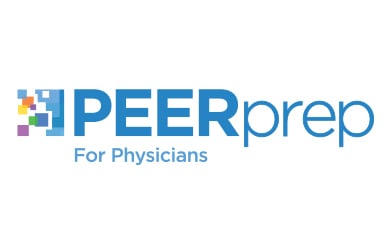 PEERprep for Physicians
When you are ready to get serious about your ITE and board prep, PEERprep for Physicians is the only solution you need. PEERprep features over 1,700 ABEM-style questions—with more added continually! Our detailed images and illustrations will improve your retention. Plus, you can complete weekly Foundations of EM quizzes or create customizable quizzes to better focus on your weak areas. And with a mobile-friendly design, you can study wherever you happen to be!

PEERprep for Physicians also offers a FREE 50-question In-Training Self-Test and Study Guide, so be sure to check it out.
Resident, fellow, and medical student members: Get PEERprep for Physicians at the ACEP resident member rate of $219.
All ACEP members: Studying for the Qualifying exam? Get PEERprep for Physicians at the ACEP member rate of $359.
Get Started Today!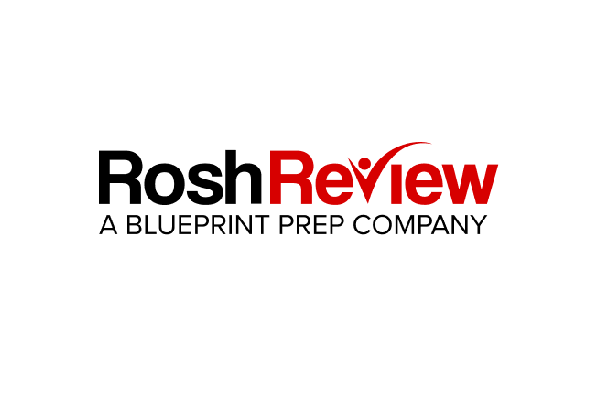 Rosh Review
When every question matters, Rosh Review gives you the confidence and knowledge to pass your high-stakes exam. Passing is the only option. It's guaranteed.
Students - Ace your Shelf exam while saving money.
Residents - Rock Your In-Training exam by signing up for a free residency trial.
Alumni: Crush your initial Certification with 2, 200 questions at a discount.
Experience the most powerful and only score prediction tool available. Know where you stand before the actual exam.
Learn More
Education Products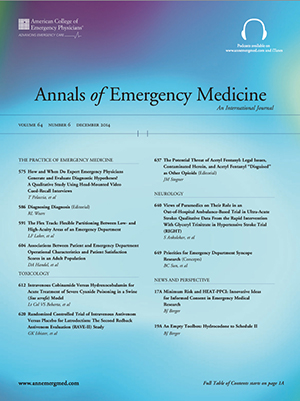 Annals of Emergency Medicine
Students, residents, fellows and alumni: Annals of Emergency Medicine, the peer-reviewed scientific journal for ACEP, is available to all EMRA members. Annals provides clinical and research articles on a wide range of topics, and is accessible in both print and digital formats (Web site, Apple and Android apps). Annals features many clinician-friendly resources, including monthly podcasts, Journal Club articles, Image collections, and Resident Perspective articles, and has an active social media presence.
Go to annals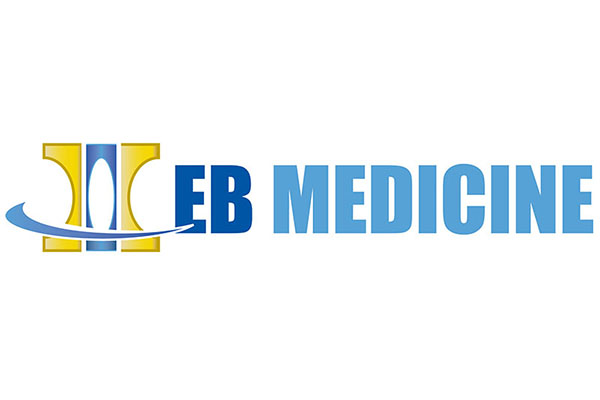 EB Medicine
EB Medicine is the leading publisher of evidence-based diagnosis and treatment recommendations and clinical pathways that help emergency clinicians provide the very best in patient care. EMRA benefits include:
Emergency Medicine Practice Online
Pediatric Emergency Medicine Practice Online
Access to the Visual Diagnosis Challenge
Students and Residents: Receive FREE access.
Fellows: Receive $250 discount
Alumni: Receive $80 discount
Learn More
Wellness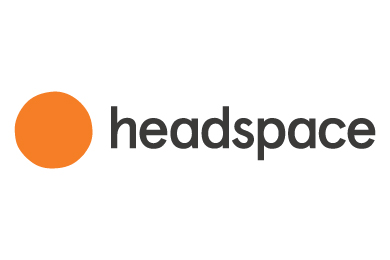 Headspace
Great news for EMRA Headspace users: The free trial has been extended for one year. If you haven't yet signed up you too can access Headspace's award-winning mindfulness and sleep application at no cost to you. More information is coming soon.
Click here to enroll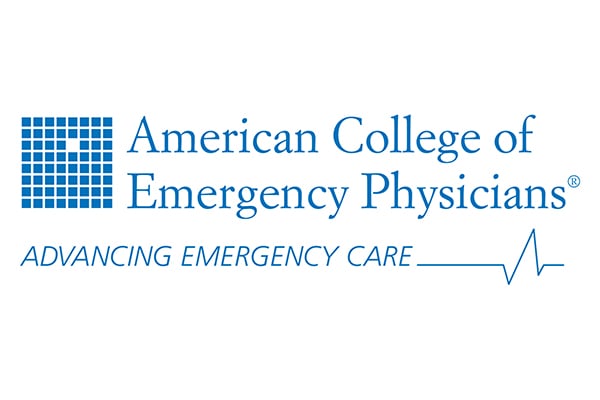 ACEP Membership Benefits
As a member of EMRA, you also enjoy all of the same membership benefits available to ACEP members. Don't forget to check out the ACEP benefits you will receive as well!
See ACEP Benefits