August 29, 2019 : TOPIC: "All About EMRA"
Alicia, Mike, and Zach discuss alot of the benefits of EMRA including networking, being involved, and Match.
Zach Jarou, MD
Immediate Past President of EMRA
ACEP Fellow in Administration, Informatics, Quality, and Policy
Clinical Associate at UChicago
Alicia Kurtz, MD
Recent past president of EMRA
Assistant Medical Director for Emergency Medicine at Mercy San Juan Medical Center
Vituity partner practicing in Sacramento, CA
Mike Messina, DO
PGY-1 at LAC+USC
Vice Chair on EMRA's Education Committee
Watch Now
Listen Now
Read the Transcript and Notes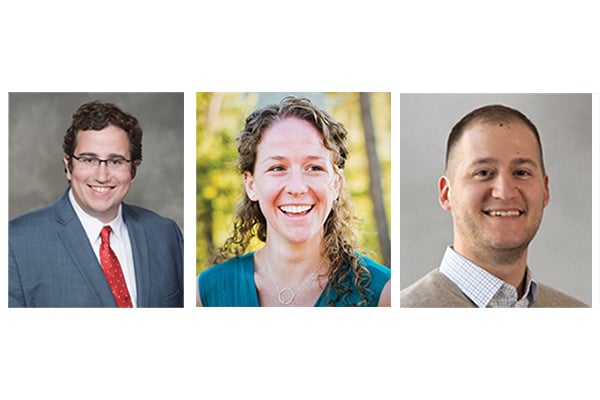 EMRA Simulation Research Grant
Student / Resident / Fellow / Any EM Interest Group Whose Principal Applicant is an EMRA Member.
To provide research funding to Emergency Medicine (EM) physician-in-training interested in completing simulation-based projects during residency/medical school. This Grant promotes the involvement of emergency medicine trainees in research which supports the specialty of emergency medicine and its training.
Learn More