When seconds count, education makes a difference. Strengthen your practice and boost your confidence for your In-training, boards, core content and beyond with Hippo Education's suite of products at special prices just for EMRA members!
---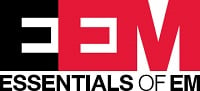 Essentials of Emergency Medicine
Essentials of Emergency Medicine 2022 is bringing together your favorite EM master educators for your dose of this year's most important EM updates through an innovative educational virtual experience!
Stay current, connected, and engaged with EEM's meticulously designed series of on-demand lectures.
Every minute is deliberately designed and delivered to you in the iconic Essentials style - concise, practical talks to help you stay at the top of your game in EM.
Register by April 15th and get free, Early Bird access to Dr. Amal Mattu and ask him your questions as he livestreams his 3-hour workshop, "Advanced ECG Workshop: Dysrhythmias to die for!"
Your EEM digital registration can be upgraded to include the exclusive 3-hour livestream "CASTED: Rads - the ED MSK Radiology Course" featuring Arun Sayal, MD.
Watch all of the EEM 2022 talks, demos, and discussion on-demand when you want, wherever you are.
See for yourself why Essentials of EM continues to reimagine what medical education should be.
Medical Students, Residents, and Fellows are free (virtual) through EMRA; Alumni members receive 20% off.
Free Registration for EMRA Medical Student, Resident and Fellow Members.
You shouldn't miss it...and now you don't have to
When: May 10-12, 2022
Medical Students, Residents, and Fellows:
Free through EMRA (virtual) but register now to guarantee your slot and RSVP on Facebook so that we know you are coming!
Alumni Members:
Subscribe now to save 20%.
Register Now
EMRA and Essentials of EM Insider
For 2022, EMRA and EEM continued our collaborative event to give aspiring resident educators insight into what it takes to become an icon in EM Education.
The event was held on Thursday, May 12 at 6 pm Central time from the Hippo EM studio during the Essentials of EM conference, as we sat down with Drs. Chris Colbert, Paul Jhun, Starr Knight, and Reuben Strayer to discuss their various educational roles and how their careers have developed.
Did you miss it? EMRA members can access the recording below!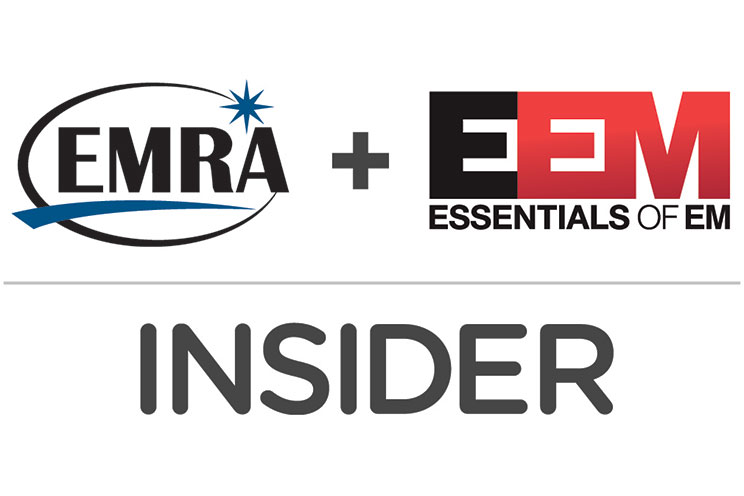 ERcast
ERcast is a weekly podcast with Dr. Rob Orman that thoughtfully explores the most important challenges that EM clinicians face, from clinical topics to self-care. Get straight talk about what it's really like to work in the ED, from a doctor who experiences it every day.
Get exactly the right amount of content you need to keep up, released weekly in direct, easily-digestible segments (usually just 30 minutes or less).
ERcast is short, sweet, and to the point, steering away from the overly theoretical and academic and focusing only on what you'll need to know when it's time to make a split-second decision.
Students, Residents, and Fellows
Get ERcast for FREE!

Sign Up Now
Alumni Members
Save 10% off the regular ERcast price.
Save Now
Hippo EM Board Review Resident Package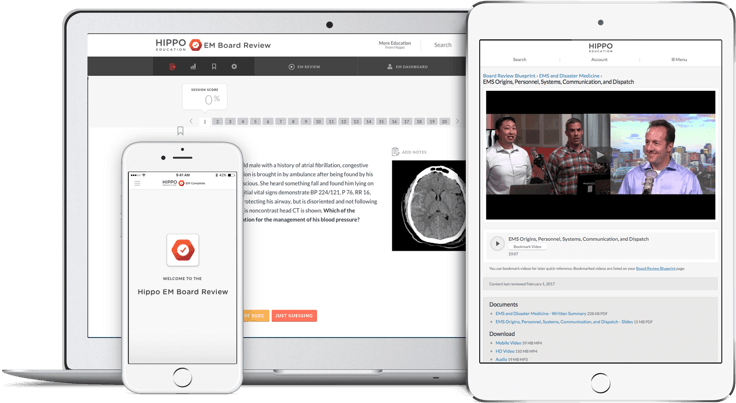 Use your time wisely with Hippo EM Board Review. Master topics step-by-step with high-quality resources designed by award-winning educators. Master topics step-by-step with 55+ hours of high-quality video and a 1200+ question adaptive Qbank designed by award-winning educators. Skip the stress and unnecessary minutiae and get straight to the high-yield pearls you need. Then, sneak in a nap with the time you save.
Residents and Fellows
Reclaim your time with the Hippo EM Board Review Resident Package, at a special annual resident price of $189.
Sign Up Now
Alumni Members
Save 20% off the annual subscription price for any Hippo EM Board Review package when you subscribe now! Packages start at $390.
Save 20%
Hippo EM Qbank
Make the most of your study time with 1200+ high-quality questions, served up by an adaptive algorithm. Get peer-reviewed questions generated by Hippo Ed master educators that focus on just what you need to know to pass the test. Evidence-based educational techniques are baked right into the algorithm, from adaptive spaced repetition to captology and the Fogg behavior model.
Students, Residents, and Fellows
Get Hippo Qbank for $125 and make the most of your study time.
Get Qbank
Alumni Members
Save 20% off the annual subscription price.
Save 20%
Hippo Foundations: Pediatric Acute Care & Emergency Medicine
Caring for kids with acute illnesses runs the spectrum from benign rash all the way up to neonatal resuscitation. Most kids are healthy and resilient but when things go south it's up to us to do the right thing.
EMRA Members
Save 20% on a quick clinical refresher, with a focus on quick. Be prepared for critical, acutely ill and injured pediatric patients.
Subscribe Now
Related Content