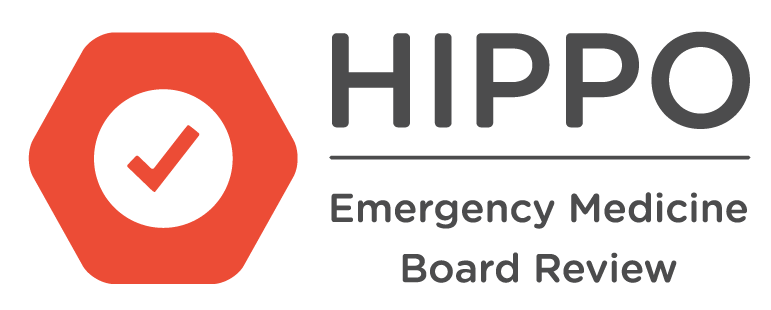 When seconds count, education makes a difference. Strengthen your practice and boost your confidence for your In-training, boards, core content and beyond with Hippo Education's suite of products at special prices just for EMRA members!
PGY2, PGY3, & PGY4 Residents:
Reclaim your time with the Hippo EM Board Review Resident Package, at a special annual resident price of $189. Master topics step-by-step with 55+ hours of high-quality video and a 1200+ question adaptive Qbank designed by award-winning educators.
Not sure?
Try it with a 4-hour Trial
Skip the stress and over-studying; go right to the pearls you need. Then, sneak in a nap with the time you save (you're welcome).
Subscribe Now
Current PGY1 Residents:
Complimentary Hippo EM Foundations
55+ hours of pearl-packed video education to help you study for your In-training exam and review the most important core content in Emergency Medicine.
Sign into your EMRA account to access your free video education through the end of your PGY 1 year.
Want the Qbank, too? Add it on for just $89
Sign Up Now
Alumni Members:
Save 20% off the annual subscription price for any Hippo EM Board Review package when you subscribe now! Packages start at $390.
Save 20%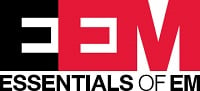 Experience the most awe-inspiring, absurdly entertaining, and unbelievably educational talks in emergency medicine!
Essentials of EM is your concentrated, annual dose of live-recorded educational entertainment. Watch on-demand as our amazing educators present their easy-on-the-brain lectures that lock in the learning and keep you focused.
Access to over 100 hours of practice-changing education
Our signature 5, 10, and 15-minute lecture style
Practical, educational and entertaining talks emergency docs love!
Faculty game shows, commentary from the "Live from EEM" talk show, an appearance by ZDoggMD, plus clinical pearls to use on your next shift.
Attend EEM 2018 Live in Las Vegas
Medical Students, Residents, and Fellows:
Only $249. Save $700 off the regular price of $949.
Register Now!
Essentials of EEM
Medical Students, Residents, and Fellows:
Only $189. Save $60 off the regular price of $249.
Alumni Members:
Subscribe now to save 20%.
Subscribe Now