Purpose
The EMRA Presidential Leadership Award is annually awarded by the EMRA President to select leaders for outstanding service to EMRA and on behalf of EM physicians-in-training.
Eligibility
EMRA member
Selection Criteria
Each year, the EMRA President selects recipients based on service to EMRA.
Date of Inception
2019
The 2019 awardees are:
Zach Jarou, MD for his work on EMRAMatch and advocacy against the Standardized Video Interview.
Thomas Eales, DO for his award winning editorial on gun violence in EM Resident.
Scott Pasichow, MD, MPH for his passionate advocacy for Emergency Medicine within the AMA.
Eric McDonald, MD for his tireless service to EM residents within the ACGME RC-EM.
Nathan Vafaie, MD, MBA for his work studying the future workforce needs of Emergency Medicine.
Sara Dimeo, MD for creating EMRA*Cast, a new podcast for EM residents.
Venkat Subramanyam, MD for creating EMRA 45 under 45, a celebration of influencers in EM.
Nick Salerno, MD for helping develop MobilEM, EMRA's consolidated on-shift mobile application.
DJ Apakama, MD, MS for creating a virtual monthly informatics journal club.
Shyam Murali, MD for innovating EMRA's simulation resources with CHAOS in the ED.
Aadil Vora, MD for founding EMRA CaseCon research competition.
Marc Cassonne, DO for his work on EMRA MEDWAR and for EMRAFying his residency program.
Mitali Mehta, MD for lending her creative expertise to design groundbreaking and aesthetically pleasing slides for EMRA Quiz Show.
Related Content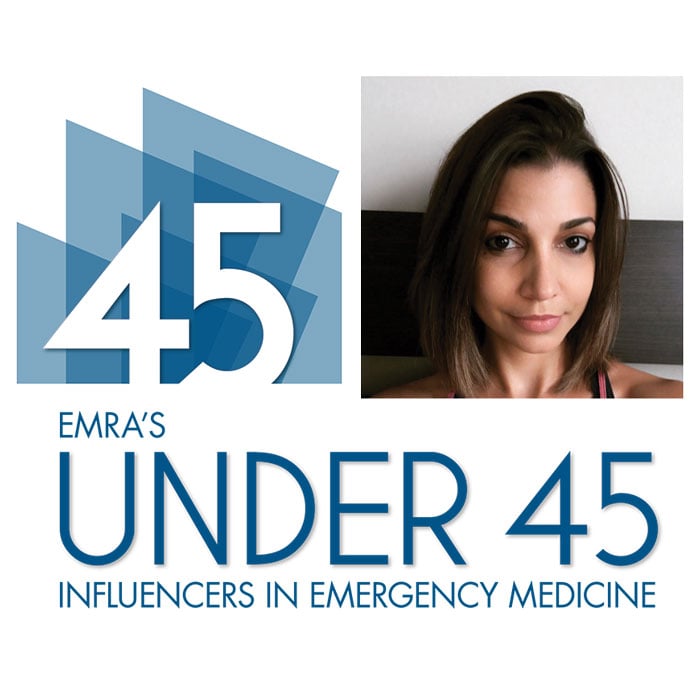 Aug 30, 2019
Alin Gragossian, DO, MPH
Resiliency has a face: In less than 12 months, Alin Gragossian went from being a busy resident planning for a critical care fellowship to being a heart transplant recipient. Then, mere days before resuming "life after transplant" with a return to shifts, her residency program at Hahnemann University Hospital disintegrated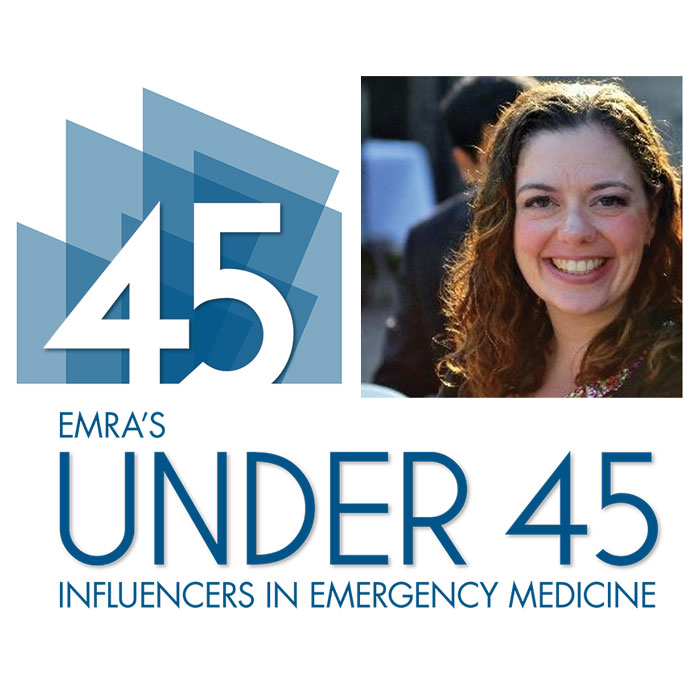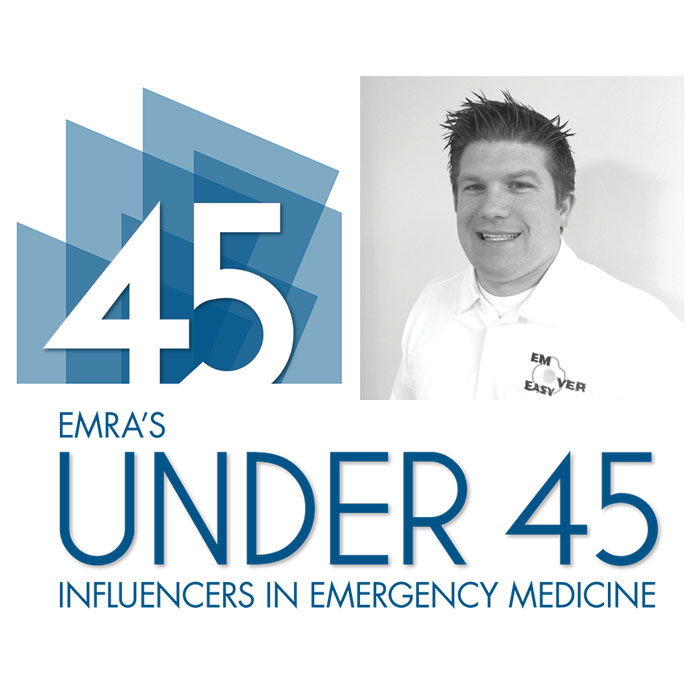 Aug 30, 2019
Andy Little, DO
FOAMed star Andy Little tackles topics from every spectrum of EM. When he's not teaching on shift you can find him planning weekly conference at Doctors Hospital, podcasting for the show EM Over Easy (one he co-founded in 2016), planning a conference (ALL Ohio EM Conference, CORD, ACOEP, etc.), and mentoring the folks from EMRA*Cast.