President-Elect

Hello EMRA!
2,278. This is the number of EM PGY1 positions in 2018, representing the 4th largest specialty and >25% increase over the past 4 years. Now, more than ever, we have the ability to shape the future of our specialty and the (wo)manpower to improve medicine as a whole with as robust an institution as we've become.
As an Education Committee Vice Chair and Leadership Academy participant, I've witnessed how impactful EMRA can be. From on-shift resources like the pressor guide on my badge, to mentorship opportunities, to travel scholarships for national conferences, EMRA does it all! Yet, there is no question in my mind where the true value of EMRA lies – it's you!
Resident-driven projects, from the famous antibiotic guide to the newer EMRA Match, are why EMRA is so special. As President-Elect, my primary aim would be to foster the brilliant ideas and passions that already exist in our members. I offer my unconditional support and promise to be an advocate for you, our specialty, and our patients, so EMRA may continue to affect change for us as trainees and for our practice of emergency medicine.
I humbly request your vote. It would be an honor to serve you!
Hannah R. Hughes, MD/MBA - CV

pdf 159.87 KB
Resident Representative to ACEP

Thank you for considering me to serve as your ACEP Representative to the EMRA Board. My background comes with a unique passion for resident advocacy and experience, having served multiple EMRA Committees and projects all throughout residency.
Unlike most applicants, I spent three years assisting EMRA by building an effective mentorship program, writing articles for EM Magazine and serving on multiple committees. As a PGY-4, I will advocate on your behalf as an experienced senior resident. My Master's in Health Policy has also given me an eclectic perspective of our health system and what we'll need to succeed in the future.
The qualities of a strong leader lie in relevant experience, a history of demonstrated energy, and positive creativity to pursue an agenda that promotes resident membership engagement, advocacy and organization.
I look forward to sharing my vision at ACEP18. You have a difficult decision ahead of you with many strong candidates, so I appreciate your consideration!
Erik J. Blutinger, MD, MSc - CV

pdf 91.85 KB
Director of Membership

I am writing to express my sincere interest and submit my candidacy for the position of EMRA Director of Membership. I've always believed in the motto "leave something better than the way you inherited it." This is why I want to run for the position of EMRA Director of Membership. I have benefited personally and professionally from all that EMRA has to offer and I want to work hard to make that possible for future generations of residents.
As Director of Membership I will work hard to increase membership size and most importantly strengthen the value of membership. I will make it a priority to ensure that the value of EMRA extends from medical students to graduates, as well as residents in between. I am eager to listen to the voice of EMRA members and build upon the growing needs of the emergency medicine champions of tomorrow. I believe my experience as EMRA Education Committee Vice Chair makes me a natural fit for this new leadership position and has provided me with a
strong background to be an advocate for EMRA Members.
Gregory H. Tanquary, DO, MBA - CV

pdf 59.9 KB
Vice Speaker of the Council
Nehal Naik, MD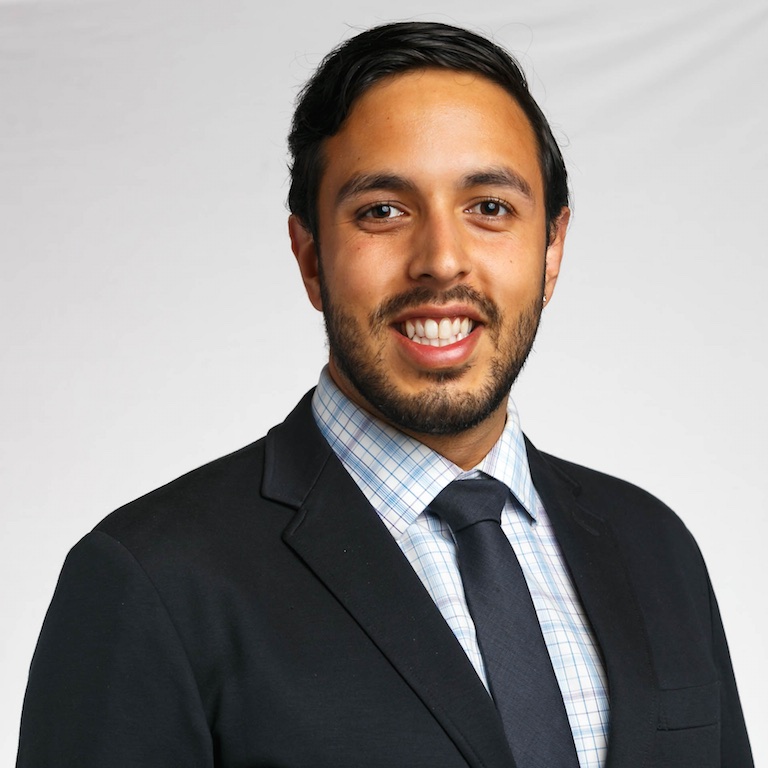 I'm Nehal Naik and I'm running for the position of Vice Speaker. I am excited for the opportunity to serve alongside the speaker in chairing the Representative Council and advocating for the views of EM residents throughout our profession.
Professional membership organizations are my jam. In EMRA, I'm currently the Vice-Chair of the International Committee, and Chair of the Gun Safety Taskforce. In SAEM, I was a founding member of the Resident and Medical Student board. This unique experience in building a trainee-led division of SAEM taught me how to tackle logistical challenges and improve a membership organization in real-time. As the chair of the student subcommittee of the Panamerican Trauma Society, I created a representative council including students from most North, Central, and South American nations. This council advocated for students to every country's surgical society, and also developed a peer-mentoring research network that led to transnational research collaborations.
I'm excited to bring my experience and long-held nerd status on Robert's Rules of Order to the Vice-Speaker position. RepCo has made some great advancements with virtual voting, but I hope to elevate RepCo as the lead advocates for EM residents on a local, state, and national level.
Nehal Naik, MD - CV

pdf 90.86 KB
Hunter Pattison, MD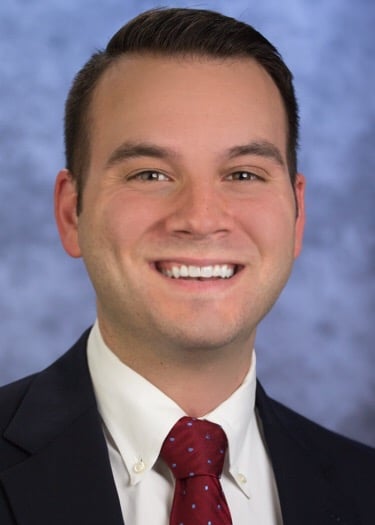 My name is Hunter Pattison and I am seeking your support of my candidacy for the role of Vice Speaker on the Emergency Medicine Residents' Association Board of Directors. I believe the combination of my past experiences and clear objectives for the position make me well-qualified to serve you effectively over the next two years.
While in medical school, I had the opportunity to serve in a variety of leadership roles within organized medicine, and learn firsthand the importance that advocacy and health policy play within the greater healthcare world. As Chair of the Florida College of Emergency Physicians Medical Student Committee, I gained a better understanding on many of the legislative efforts within the field of emergency medicine, and had the opportunity to connect EM-interested students from around the state of Florida. I was able to take this experience and bring my involvement to a national level as Speaker of the American Medical Association Medical Student Section, and oversee the policy discussion and formative national conference planning for medical student delegates from across the nation. Through these experiences, I was also able to serve as an advocate for my peers and resident physicians as the resident representative to the California ACEP Board of Directors, and broaden my understanding of many of the issues that emergency medicine residents face on a day-to-day basis.
My primary goal as EMRA Vice Speaker would be to actively engage and invite all residents to find a place that they fit in, working to involve, invigorate, and connect EMRA representatives with each other and the rest of physicians under the umbrella of ACEP. In addition, I also plan to utilize my skills and previous experiences to help further the cause of the organization and advocate on behalf of my resident peers.
It would be a great privilege to serve you during the upcoming year as your EMRA Vice Speaker. I appreciate your kind consideration and look forward to speaking with many of you in October.
Hunter M. Pattison, MD - CV

pdf 42.33 KB

I know you're an active EMRA member because you're reading this.

Now let's work on members who don't know what EMRA has to offer, or how they can get involved.

Virtual meeting attendance has exponentially increased the ease of participation. As a medical student, I attended EMRA events and was enthusiastic to do more; but back home, my participated fizzled without access to mentors or colleagues familiar with EMRA. Thanks to implementation of Basecamp and RepCo virtual attendance, I now serve as an active member both in person and from across the country. I vigorously debated proposals during the Public Hearings, stepped up my participation in Basecamp committees, and eagerly joined in on Leadership Academy calls and discussions.

I'm heartened that EMRA's strategic plan lists member engagement as its number one priority. As someone who didn't have help navigating EMRA's myriad opportunities, I want to reach out to members who may not know about all we have to offer. I hope, as Vice Speaker, to actively engage our current members and help them find their perfect fit – so that they too can get involved, to become leaders, and to help shape the future of our chosen profession.
Karina Sanchez, MD - CV

pdf 40.17 KB
Director of Health Policy
Matthew Beattie, MD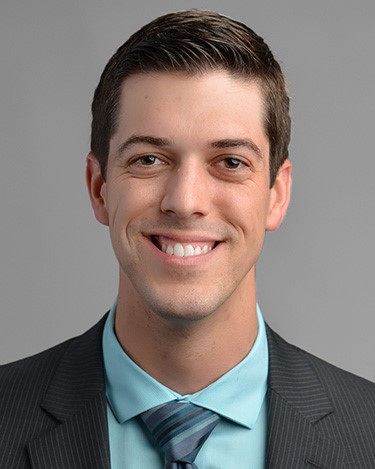 My name is Matthew Beattie and I'm a PGY2 at the University of South Florida. I'm excited to announce my application for director of health policy.
Over the last year, I've served as one of the EMRA representatives from USF. During that time, I've familiarized myself with many important issues that emergency physicians are advocating for in health policy. FCEP has been particularly active in fighting the opioid crisis and issues on balanced billing. Florida passed a law this year limiting the quantity of narcotics that can be prescribed for acute pain. At the state level, I have seen the power in health advocacy and I'm determined to get involved on the national level. The qualities that will suit me well in this position include a strong work ethic, leadership experience, an effective communicator, and a thirst for learning. I advocate for my patients and coworkers daily when I go to a shift, and I would consider it an honor to do so as the director of health policy.
I look forward to sharing my ideas at the scientific assembly and thank you for considering me for this position.
Matthew Beattie, MD - CV

pdf 119.59 KB

I am running for Director of Health Policy because I believe that physicians have to proactively shape the environment we practice in. Good patient care starts with the doctor-patient relationship, but lives in a complex environment of policy, industry interests, and politics. Unfortunately, as the health care system became more complex, physicians historically let non-clinicians dictate the system. It is my passion to navigate the complex people and systems that shape our practice environment into something that works for patients, doctors, and the public. My demonstrated interest and experience in policy includes interning at a primary care health policy think tank, coordinating a free clinic, writing a column on my residency's blog, and leading a consulting project on ED-based observation units during my MBA training.

Thank you for considering my candidacy. I look forward to the opportunity to serve and work with my fellow residents to advocate for our specialty.
Angela Cai, MD - CV

pdf 313.52 KB
Cameron Gettel, MD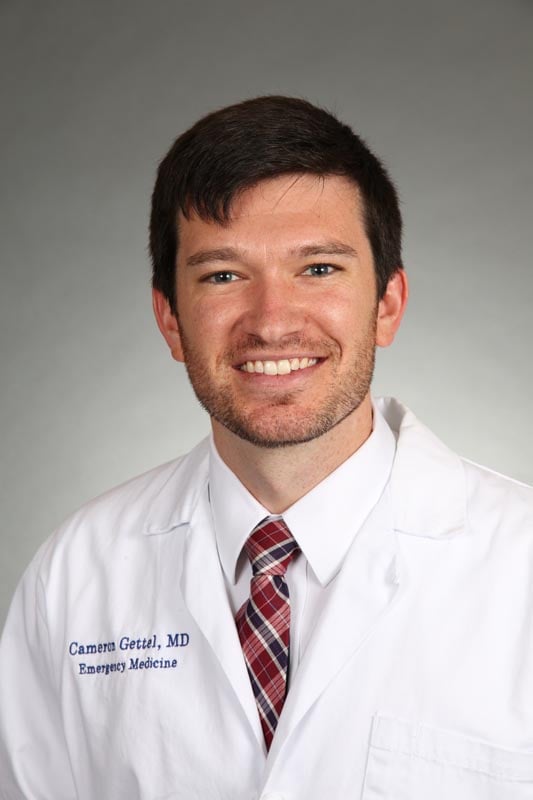 I am currently a fourth-year emergency medicine resident at Brown University, and through residency I have developed a strong interest in health policy and have benefited from the opportunities that EMRA promotes to its members. These opportunities include being a part of the Health Policy Committee, earning a scholarship award to the Emergency Medicine Basic Research Symposium (EMBRS) workshop, and writing for the Policy Prescriptions blog and the upcoming EMRA Advocacy Handbook. To further understand the breadth of policy-relevant decisions, I completed two additional electives during residency at the Centers for Medicare and Medicaid Services and the Agency for Healthcare Research and Quality (CMS-AHRQ). If selected, my goals for the position are to promote policy and advocacy education for residents, to represent members' interests regarding these issues, and to engage directly with elected officials who craft legislation. Being part of the broader network of the EMRA BOD and having the opportunity to offer governance and strategic direction will arm me with the necessary tools to be a welcome disruptor in the medical field through future work in health policy and advocacy.
Cameron Gettel, MD - CV

pdf 111.57 KB
Valerie Pierre, MD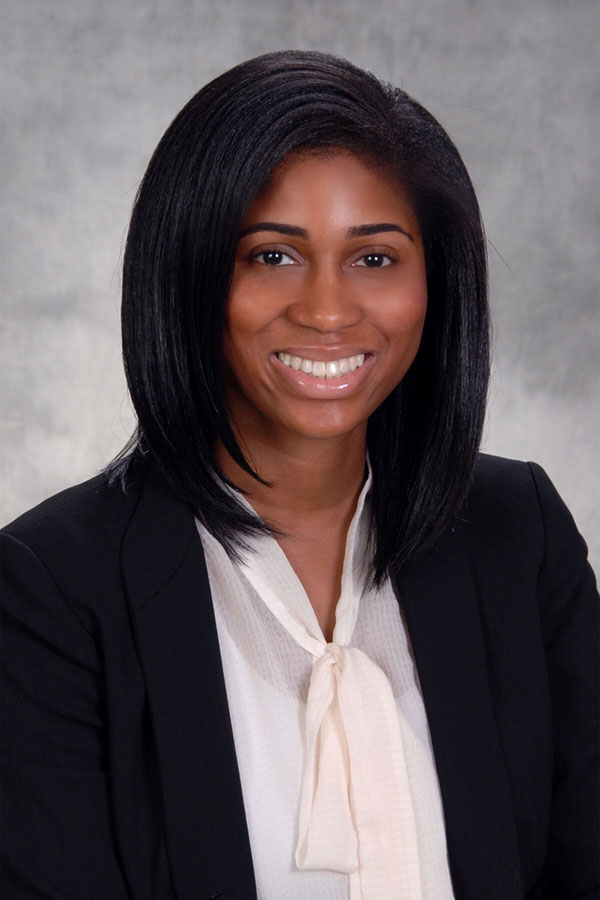 As a proven leader with experience in health policy and advocacy during my undergraduate medical education, I believe that I am uniquely qualified for this position.
I previously served on the Student National Medical Association Board of Directors as the Co-Chair of the Health Policy and Legislative Affairs Committee for two consecutive years, in which I oversaw a grant process for medical student-led projects, coordinated a leadership, policy and advocacy conference with networking and lobbying opportunities on Capitol Hill and revised national policy drafts and statements for the organization. During my medical school tenure, I also interned in the ACEP Public Affairs office in D.C. through the EMRA Medical Student Health Policy Elective. During my internship, I had the opportunity to conduct health disparities research, attend hearings on Capitol Hill, as well as review and discuss legislation affecting the practice of Emergency Medicine in the United States with political analysts, lobbyists, and lawmakers.
I look forward to discussing my interest in this position further with you and thank you in advance for your consideration.
Valerie Pierre, MD - CV

pdf 23.06 KB
Kyle Ragins, MD, MBA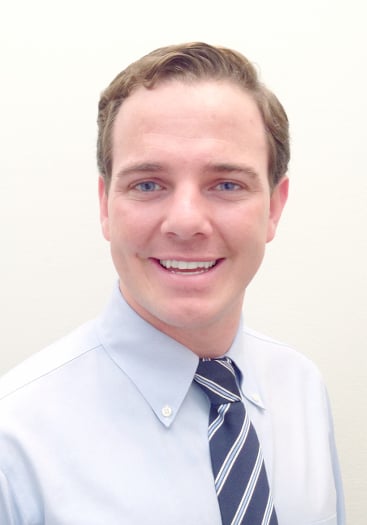 My primary goal would be to expand the scope of the amazing health policy opportunities provided by EMRA to provide an additional programming focused on developing trainee-led solutions for problems at the institutional level and operationalizing them. I believe I have the experience necessary to make this vision a reality. Prior to entering a residency in emergency medicine, I have had a diverse array of past work experiences including management consulting (McKinsey), global health (WHO), population health (Kaiser Permanente), and lobbying in DC (Wexler & Walker). I also completed an MBA degree at Yale, gaining exposure to leaders and concepts from a variety of industries and gaining valuable skills in organizational management and strategic leadership. Within medicine, I also have experience sitting on the Board of Directors of 2 other national physician advocacy organizations and serving as the Vice Chair of the EMRA Health Policy Committee.
I am committed to a strong future for our specialty, and I sincerely hope I will have the opportunity bring my diverse experiences to bear on helping build a small part of that future.
Kyle Ragins, MD, MBA - CV

pdf 147.76 KB
Fall Resolutions Need Your Feedback
EMRA Representative Council Spring Resolutions are available for your review and comments until September 30, 2018.
You must be an EMRA member to comment on resolutions.