President-Elect
RJ Sontag, MD
UT Health San Antonio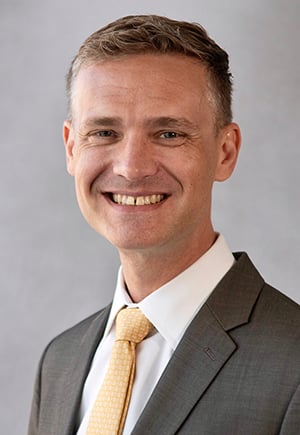 Read RJ's Q&A EM Resident article
I believe in the power of advocacy, and I believe in EMRA. I believe in standing up for the organiz ation that makes us stronger as individuals and stronger together.
I remember the days of nervously navigating away rotations and residency applications. Resources like EMRA Match made me confident and successful. As a resident, EMRA continues to support me. I love on-shift resources like our antibiotic guide and the dosing guides that hang on my badge.
But it's not just the resources-at-my-fingertips that I love. EMRA helps mold the leaders of tomorrow, in our departments and in our communities. At home, EMRA has helped me succeed as a Chief Resident. As the Chair of EMRA's Health Policy Committee, I've reshaped how residents and students become advocates for our patients and our profession. And as the Congressional Health Policy Fellow, EMRA empowered me on the national stage to represent your voice for a month on Capitol Hill.
Advocacy drives me, and EMRA supports me. I promise to harness the amazing talent and ideas that make EMRA great so that others can discover and shape the organiz ation that helps us every step of the way, as nervous students transition to confident physician leaders.
Allen Wang, MD, MPH
George Washington University Hospital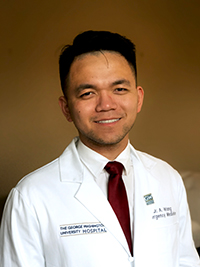 Hey there fellow residents and aspiring medical students,
I am Allen, a current PGY-4 at George Washington University Hospital. I want to share with you a vision of EMRA that continues to build upon EMRA's reputation as a leader for clinical aid and career guidance.
EMRA is in a league of it's own with our on- point clinical references, national leadership opportunities, as well as support of our members through the residency application process. But in talking with residents from across the country over the years, we still lack well- researched macros for documentation or as much guidance on the transition to new attendings.
I am running for president to help realize the following:
An easy- to- access database of clinical macros made from "best practice" EM medical legal casebooks (i.e. the Bouncebacks! series) and clinical references.
Standardized, impartial resources on non-clinical aspects of emergency medicine before residents start their attending career. It will focus on career trajectories, the current pay-for-performance climate, and foundational medical-legal knowledge.
These two solutions are meant to be practical in daily use and achievable during a president's term. I look forward to hearing your thoughts and meeting you in Denver.
Cheers!
Allen Wang - CV
Vice Speaker
Tracy Marko, MD, PhD, MS
Health Partners Institute, Regions Hospital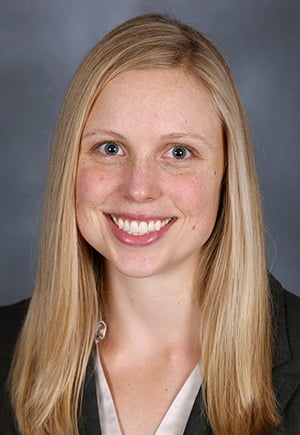 Read Tracy's Q&A EM Resident article
Emergency medicine physicians witness the direct consequences, both positive and negative, of health policy on public health. Therefore, our voices and experiences are critical in the health policy space and are magnified with the backing of 16,000 emergency medicine physicians. As Vice Speaker, I will continue promoting productive town hall discussions through in-person meetings as well as virtual dialogue. Further, I will encourage the creation of EMRA and ACEP resolutions, which strengthen our advocacy efforts, and aim to leverage the vast diversity and interests of our members to enhance applicable resolutions.
Numerous experiences have prepared me for the Vice Speaker position. I have served on multiple emergency medicine committees, including ACEP's State Legislative and Regulatory Committee currently, co-led a year-long campaign addressing the opioid epidemic that culminated in a day at the Minnesota state capitol, held a federal affairs internship in Washington D.C., and am currently an EMRA Health Policy Academy Fellow.
I am passionate about health policy because the benefits and consequences of legislation have the potential to significantly impact society. I am excited to partner with EMRA members and to serve as both a health policy liaison
and a voice of residents, medical students, and fellows across the country.
Patricia Yang, MD, JD
Washington University School of Medicine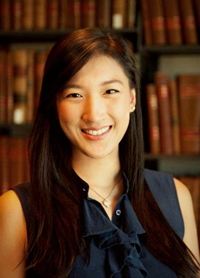 Hi my name is Patty and I'd like to represent you as Speaker for the council.
I firmly believe that EMRA is built on the talent, passion, and engagement of its members. The role of Speaker for the council is to make your voice and your ideas heard, and to learn and grow together as the future of emergency medicine. I know that time is precious as a resident, so my goal is to facilitate a meaningful and focused discussion that is accessible to all of our members.
As elections loom near, it is more important than ever for EMRA to take a stand on national issues related to the practice of emergency medicine.
I ask for your support and continued engagement in these issues as we push forward to a brighter future for our practice and our patients.
Patricia Yang CV
Secretary - Editor
Brian Freeman, DO
Spectrum Health Lakeland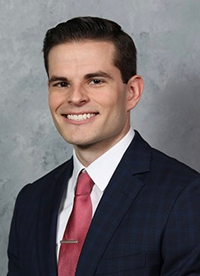 I would like to formally express my interest for the position of Secretary of the Board/Editor-in-chief. I am currently a PGY- 3 at Lakeland Health in St. Joseph, Michigan, and a member of the editorial board for EM Resident magazine.
Having discussed this opportunity on many occasions with the current Secretary and Editor-in-chief, Tommy Eales, as well as the Managing Editor for EM Resident, Valerie Hunt, I have a strong understanding of what is expected of the office and the many details that occur behind the scenes. I am certain I have the necessary skills to meet the rigors of this office and maintain the high standards that have been established.
Since becoming an editor for the magazine, I have come to truly appreciate the scope and depth of the work. I strongly believe I can continue to make EM Resident the voice of emergency medicine residents everywhere – from
the large academic institutions to the community- based programs.
As Secretary/Editor-in-chief, it would be my mission to see that the tradition of leadership in our specialty continues and that all perspectives are considered.
Brian Freeman CV
Priyanka Lauber, DO
Lehigh Valley Hospital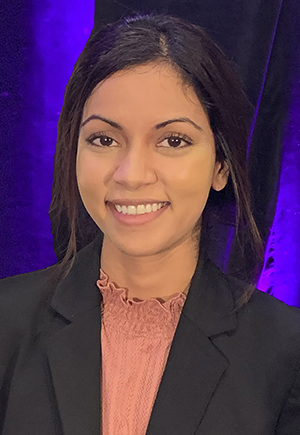 Read Priyanka's Q&A EM Resident article
Growing up, I wrestled between a career in medicine and journalism; they both provided me a platform to advocate for the everyday people. I was able to keep both my passions alive by writing and editing while pursuing a career in medicine.

In high school, I was awarded a scholarship to work with journalists and published articles in my state's newspaper about topics that were affecting students. I sought out a columnist position at my college's newspaper and wrote about issues affecting college students; later that year, I was promoted to Online Editor.
I continued to write in medical school and was fortunate enough to publish in both 'EM Resident' and 'emDOCs.' My continued passion for advocacy led me to PACEP (Pennsylvania chapter of ACEP), where I currently hold one of the Board Of Directors position. EMRA (Emergency Medicine Residents' Association) and 'EM Resident' were one of the reasons I chose Emergency Medicine (EM) as my specialty. I admired the strength EMRA personified and the positive influence of their publications were inspiring. I love writing, advocating for our patients and EM Physicians. I would be incredibly thankful for an opportunity to serve as Secretary/Editor of EM Resident at EMRA.
Director of Technology
Nicholas Salerno, MD
LSU Health at New Orleans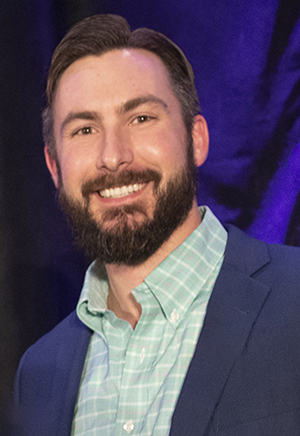 Read Nick's Q&A EM Resident article
Hello EMRA family!
I am re-running for my current position of Director of Technology because I believe in EMRA's mission and endless pursuit to enhance emergency medicine training. Over the past two years I worked tirelessly to help us all be the best clinicians we can be through "EMRA's Mobile App Initiative," my previous campaign platform.
During my term we developed a state-of-the-art content management system allowing EMRA to create what will become some of the best clinical apps on iTunes and Google Play (both). We released the new ABX App at ACEP '18, and at ACEP '19 we will unveil MobilEM, a powerful platform bringing all our resources into the app space over time, with continuous, free, automatic updates. As exciting as this is, our work is not done!
If re-elected, I will expand EMRA's apps; we have many member-initiated proposals in the pipeline. Our success in this area helps us grow in many other ways as well, helping to fund new resources and opportunities for all of us. I will use my years of board experience to excel as Director of Technology so I can serve the interests of our members and our patients in every circumstance.
Director of Education
Katie Fisher, MD, MS
Baylor College of Medicine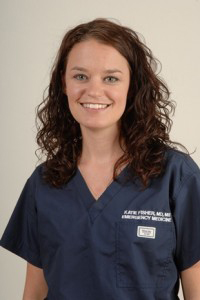 I am constantly inspired by the amazing talent and dedication of EMRA members and leaders. I am so honored and humbled to apply to the Director of Education position and am passionate about improving medical education and facilitating collaboration and mentorship for all trainees. As a senior resident I was afforded many opportunities through EMRA and held leadership roles within my program's education division that inspired me to pursue leadership roles within EMRA.
As a new medical education fellow, my schedule is ideally suited for this position for the next two years with ample protected time for travel, participation in remote commitments and energy to fully engage in this mentorship role. For me, being Director of Education would mean supporting educational pursuits and providing feedback and direction to produce a diverse array of high- quality and high- impact educational resources and experiences.
My background, fellowship position, experience in EMRA's Leadership Academy and as Education Committee's Vice Chair of Resident Education along with my studies as a Masters of Health Professions Education student will provide me with the expertise to be an effective mentor and leader. If elected, I strive to provide excellent mentorship and leadership in all domains of EMRA's educational efforts.
Katie Fisher CV
Erin Karl, MD
University of Nebraska Medical Center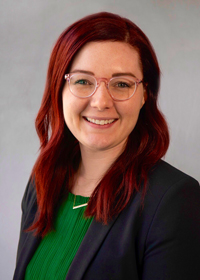 My name is Erin Karl. Some of you know me as the "left banana" co- host of EMRA's 2019 Quiz Show, but hopefully most of you know me from my national work with EMRA. Currently, I am Chair- Elect of EMRA's Education Committee. After residency, I will complete a fellowship in medical education, with the ultimate goal of becoming a clerkship director.
I have experience in all the Director of Education's formal responsibilities, but I want to highlight my fierce advocacy for medical student and resident education. As a medical student, I was selected to serve as the 2017-2018 EMRA Medical Student Council Chair, sat on the EMRA Board of Directors, and partook in the day- to- day work of the board. This included countless hours collaborating with representatives from national EM organiz ations to oppose the SVI. I passed policy at the AMA, advocating for medical students and residents to be equal stakeholders in proposed changes to the residency application process and opposing expansion of the SVI without data showing its validity or usefulness.
I look forward to meeting you all and discussing the ways I will continue to be a fierce advocate for your medical education as the 2019-2021 EMRA Director of Education!
Erin Karl CV
Deena Khamees, MD
University of Michigan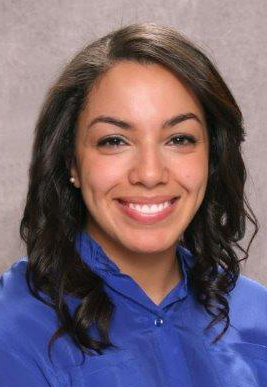 Read Deena's Q&A EM Resident article
My name is Deena Khamees and I am running for the Director of Education. I am a Medical Education fellow at the University of Michigan, but perhaps better known as the banana suit- wearing Quiz Show host! Thank you for the opportunity to earn your vote.
I have spent the last 3 years serving EMRA: as Vice Chair of Conference Planning, Chair- Elect, and then Chair of the Education Committee, and currently as EMRA Liaison to the ACEP Planning Committee. I have had the opportunity to grow Quiz Show, 20 in 6, the new Resident Speakers' Bureau, and the EMRA Fellowship Guide. Additionally, fellowship affords me a relaxed schedule; I look forward to conferences, administrative duties, and new projects without a high clinical burden.
Most importantly, after hours discussing this position with current and recent board members, I am excited for every facet of this role. I feel honored to represent our membership, to push EMRA ahead of its time through technology and explore opportunities in education gamification. Allow me to break ground and build with you, respond to your feedback with concern and action. I am Deena Khamees and I look forward to serving as your next Director of Education.