Be an EMRA Representative on an ACEP Section
Through cooperation with ACEP, opportunities are available for EMRA members interested in serving on select ACEP Sections. Section interest forms for ACEP sections are made available in March/April each year on the ACEP website and are due to ACEP by May.
Interest forms due by May 1, 2023.
2022-2023 EMRA Representatives to ACEP Sections
AEROSPACE MEDICINE SECTION
Laura Barrera, MD
AIR MEDICAL TRANSPORTION SECTION
Sydney Cryder, DO
AMERICAN ASSOCIATION OF WOMEN EPS SECTION
Ashley Tarchione, MD
CRITICAL CARE MEDICINE SECTION
Sean M Hickey, MD
DEMOCRATIC GROUP PRACTICE SECTION
Zachary He, DO
DISASTER MEDICINE SECTION
Sophia Gorgens, MD
DIVERSITY, INCLUSION, AND HEALTH EQUITY SECTION
Tanesha Beckford, MD
DUAL TRAINING SECTION
Parth S Gandhi, DO
EMERGENCY MEDICINE INFORMATICE SECTION
Michael Dorritie, DO
EM PRACTICE AND HEALTH POLICY SECTION
Suzie Park, DO
EM WORKFORCE SECTION
Blake Denley, MD
EMERGENCY TELEHEALTH SECTION
Crystal Doneland, MD
EMERGENCY ULTRASOUND SECTION
Jacob Freudenberger, DO
EMS- PREHOSPITAL CARE SECTION
Kyle Essex
EVENT MEDICINE SECTION
Bradley W Emmerich, MD
FORENSIC MEDICINE SECTION
Alexa Peterson, DO
GERIATRIC EMERGENCY MEDICINE SECTION
Jonathan Dillen, MD
INTERNATIONAL EMERGENCY MEDICINE SECTION
Samantha Lawson, MD
OBSERVATION MEDICINE SECTION
Kaitlyn Beels, MD
PAIN MANAGEMENT SECTION
Alexander T Yang, DO
PALLIATIVE MEDICINE SECTION
Scott Gay, DO
PEDIATRIC EMERGENCY MEDICINE SECTION
Richmond M Castillo, MD
QUALITY IMPROVEMENT & PATIENT SAFETY SECTION
Tosin (Oluwatosin) Ayotunde, DO
RESEARCH, SCHOLARLY ACTIVIEY, AND INNOVATION SECTION
Nathan Dreyfus, MD
RURAL EMERGENCY MEDICINE SECTION
Aaron R Kuzel, DO
SOCIAL EMERGENCY MEDICINE SECTION
Alexis E Kimmel, MD
SPORTS MEDICINE SECTION
Laura B Anderson, MD
TACTICAL EMERGENCY MEDICINE SECTION
Sriram Venkatesan
TOXICOLOGY SECTION
Alexa Peterson, DO
UNDERSEA AND HYPERBARIC MEDICINE SECTION
Jenny Lynn Thacker, MD, FACEP
WELLNESS SECTION
Leena Owen, DO
WILDERNESS MEDICINE SECTION
Kathryn E Kammert, DO
YOUNG PHYSICIANS SECTION
RJ Sontag, MD
Related Content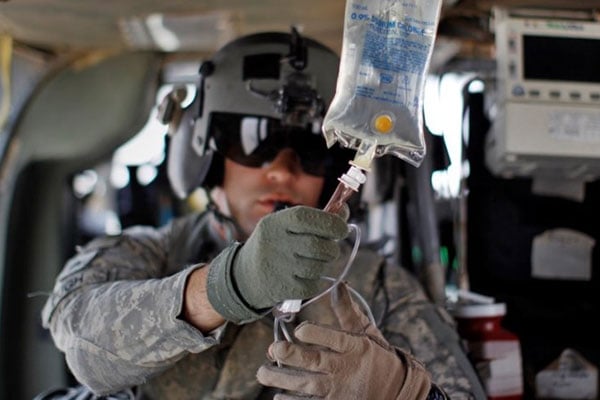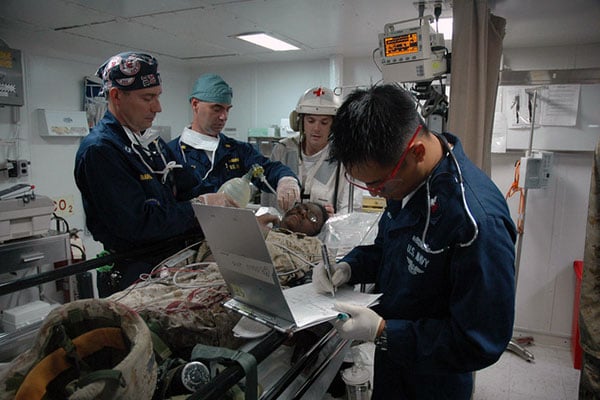 Feb 02, 2020
US Navy Residency Application Blueprint
The military residency match process is much different than its civilian counterpart, and certain details may change from year to year. So with a grain of salt taken, below is a step-by-step guide to help you navigate the yellow brick road that is the USN residency match process.