Beyond EMS Panel
May 6, 2021

Hear from experts in Event Medicine, Tactical Medicine, and Search & Rescue/National Parks System on unique opportunities within EMS.
Bridget Onders, MD; Matt Sztajnkrycer, MD, PhD, NRP; Will Smith, MD, FAEMS
Related Content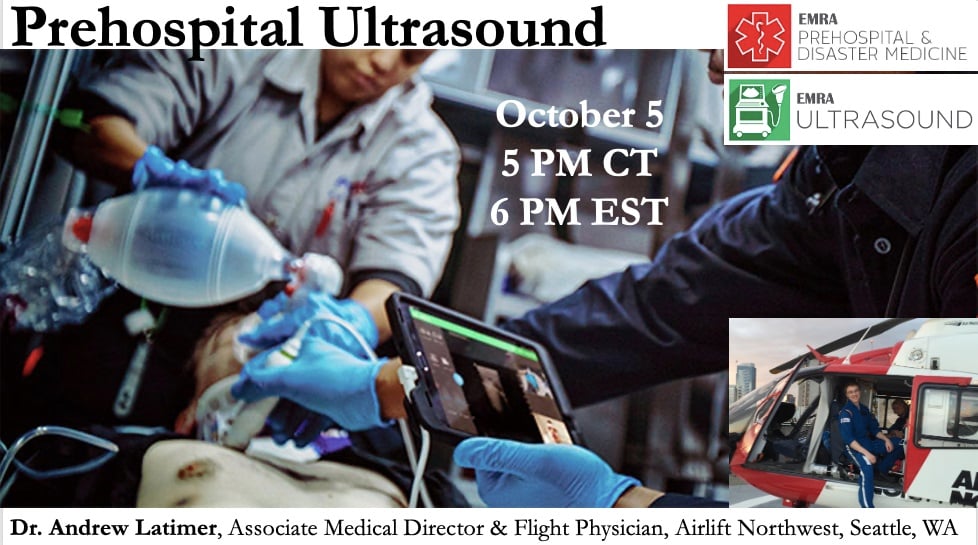 Sep 22, 2021
Prehospital Ultrasound
Interested in Ultrasound? Interested in EMS? Did you know that ultrasound is being used more frequently in the prehospital setting? Join us 5 PM CST on Tuesday, October 5th to hear about Seattle's implementation and use of prehospital ultrasound to impact patient care.