Sports Medicine Leaders
Vice Chair
Eric Wang, MD
University of Chicago
Vice Chair
Eric Wang, MD
University of Chicago
Why Sports Medicine?
It's pretty clear that you love emergency medicine, but do you love sports as well? Did you know you can incorporate your passion for athletics into your daily practice by pursuing a fellowship in sports medicine as an emergency physician? Truth. Sports medicine is an ABMS-recognized fellowship pathway through emergency medicine, which is rapidly growing in popularity and opportunity.
Whether you plan to pursue a fellowship or just have a general love of sports, you are in luck because acute athletic injuries present to the emergency department on a fairly routine basis. Recent reports estimate over 4 million emergency department visits annually for injuries related to participation in sports and recreation.
Joining EMRA Committees is easy and FREE.
Just log into your EMRA account and select which one(s) you wish to join.
Once you join, you will receive an invitation to be part of the EMRA Committee Basecamp, which helps facilitate communication and collaboration.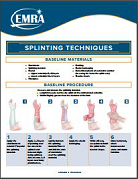 Published: July, 2017
When you need a quick refresher on various splinting techniques, this handy resource can help. Developed by the former chair of the EMRA Sports Medicine Division and reviewed by the 2017 chair of the ACEP Sports Medicine Section, this free, downloadable PDF offers baseline splinting guidance, illustrations and steps for 11 different techniques, plus indications and complications.
Download Now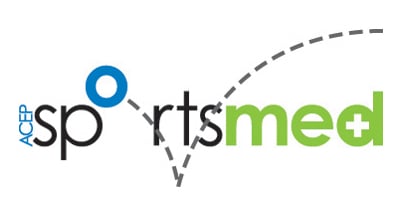 ACEP Sports Medicine Section
As a resident, you get joint memberships in both EMRA and ACEP - so make sure you're aware and informed of what the ACEP Sports Medicine Section is doing!
When you set up your EMRA/ACEP membership, you get (2) section memberships for free - one to the ACEP Young Physician Section, and one of your choice. Why not make that choice Sports Medicine?
Additional ACEP section fees are half off - only $20!
Learn More
National Organizations
American Medical Society of Sports Medicine (AMSSM)
- National primary care sports medicine organization
- Accepts resident members
- Sponsored journals: Clinical Journal of Sports Medicine, British Journal of Sports Medicine, and Sports Health Journal
Visit the AMSSM
American College of Sports Medicine (ACSM)
- National sports medicine and exercise science organization
- Sponsored journals: Medicine & Science in Sports and Exercise, Exercise and Sports Review, Current Sports Medicine Report, and Sports Medicine Bulletin
Visit the ACSM
Additional External Sports Medicine Articles
Clay Smith


Article a Day - JournalFeed

3/24/2018
Watch this video on MSK ultrasound techniques for the ED.
Clay Smith


Article a Day - JournalFeed

6/21/2018
We have much room for improvement in educating patients with mild traumatic brain injury (TBI) who are discharged from the ED on the importance of outpatient follow up.
Clay Smith


Article a Day - JournalFeed

3/18/2019
Light aerobic activity that doesn't evoke concussion symptoms speeds recovery vs rest.
Clay Smith


Article a Day - JournalFeed

5/7/2018
In pediatric patients with blunt traumatic head injury, none had clinically important traumatic brain injury or significant injury on CT if the only symptom was vomiting <3times.  It was still
Clay Smith


Article a Day - JournalFeed

12/13/2017
Naproxen + placebo was as good as (possibly better than) naproxen plus orphenadrine or naproxen plus methocarbamol for acute low back pain.
Vivian Lei


Article a Day - JournalFeed

1/25/2019
The "elbow technique" is a simple and effective way to reduce anterior shoulder dislocations in this study.