Wilderness Division Leaders
Chair
Katie Kammert DO
Spectrum Health Lakeland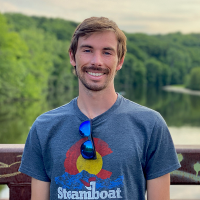 Chair Elect
Matt Basinger, MD
University of Michigan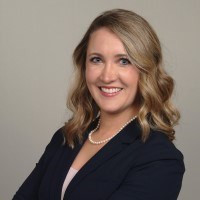 Vice Chair
Kara Hatlevoll, DO, MS, FAWM
Norman Regional Emergency Medicine Residency
Vice Chair
Tyler Rigdon
UC Irvine
Vice Chair
Kaitlyn Votta, MD
The Mount Sinai Hosptial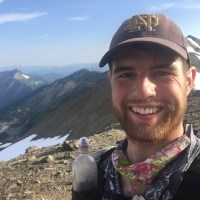 Assistant Vice Chair
Joseph Mueller
University of Iowa Carver College of Medicine
Assistant Vice Chair
Danusha Sanchez MIS, PMP, NREMT, NASM-CPT
Poznan University of Medical Sciences
Assistant Vice Chair
Sasha Selby, MD
Mayo Clinic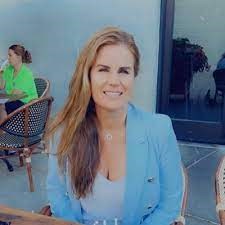 Assistant Vice Chair
Sarah Spelsberg PA-C, FAWM, FEWM
Saint James School of Medicine
Saint Vincent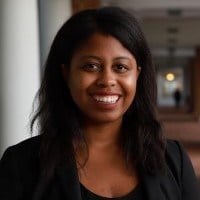 Vice Speaker of the Council
Michaela Banks, MD
Louisiana State University New Orleans
Health Science Center | New Orleans, LA
Contact Michaela
Chair
Katie Kammert DO
Spectrum Health Lakeland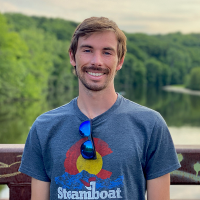 Chair Elect
Matt Basinger, MD
University of Michigan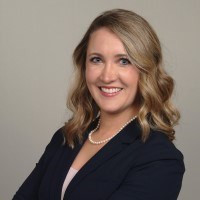 Vice Chair
Kara Hatlevoll, DO, MS, FAWM
Norman Regional Emergency Medicine Residency
Vice Chair
Tyler Rigdon
UC Irvine
Vice Chair
Kaitlyn Votta, MD
The Mount Sinai Hosptial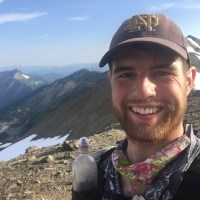 Assistant Vice Chair
Joseph Mueller
University of Iowa Carver College of Medicine
Assistant Vice Chair
Danusha Sanchez MIS, PMP, NREMT, NASM-CPT
Poznan University of Medical Sciences
Assistant Vice Chair
Sasha Selby, MD
Mayo Clinic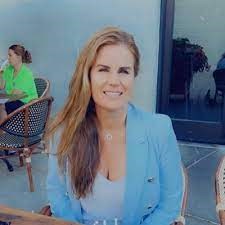 Assistant Vice Chair
Sarah Spelsberg PA-C, FAWM, FEWM
Saint James School of Medicine
Saint Vincent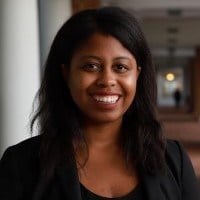 Vice Speaker of the Council
Michaela Banks, MD
Louisiana State University New Orleans
Health Science Center | New Orleans, LA
Contact Michaela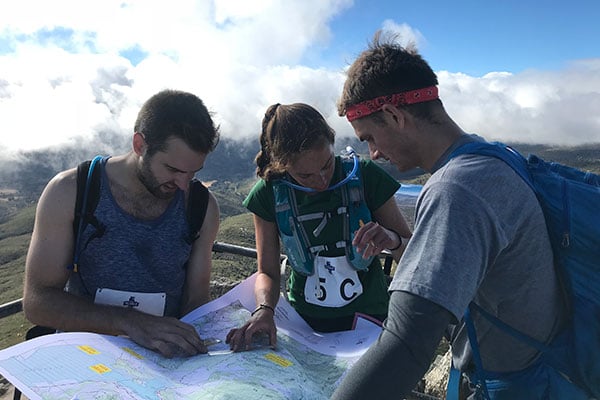 EMRA Wilderness Olympics
This year, we, the EMRA Wilderness Committee, are happy to present a brand-new event, the Wilderness Olympics, that will take place at Unconventional ACEP 2020.
In lieu of a traditional MedWAR, this year the EMRA Wilderness Committee is presenting something different at Unconventional ACEP 2020. We are hoping to provide an outlet for all wilderness medicine lovers and those interested in some healthy competition.
Being virtual, we are no longer constrained by limitations on participants, this year's event will be open to all interested teams. But don't worry, but because we are virtual, we will still make you sweat (in a socially distant and responsible way).
Deadline to register your five-person team is September 15. A chance drawing will reveal the competing teams!
Register your team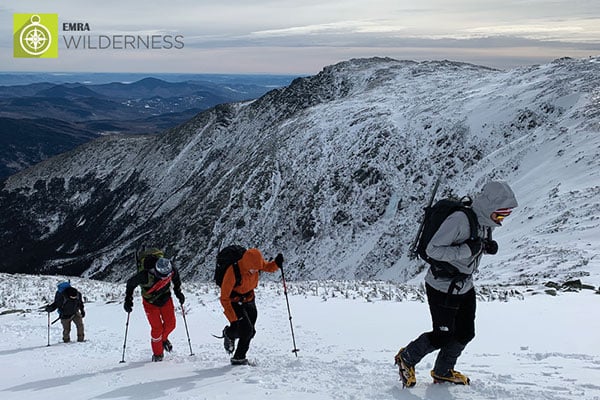 Socially Responsible Wilderness Exploration in the Time of COVID
Interested in learning skills and strategies for wilderness exploration during these days of social distancing? With many shelters no longer accessible, how can you pack to better prepare yourself. What are the best ways to be socially responsible while still getting out to explore? Learn all this and more on our wildnerness medicine call.

Guest Speakers:
Paul Auerbach, MD, MS, FACEP, MFAWM
Taylor Haston, MD
Ian Wedmore, MD
Watch Now
"As humans extend into remote reaches of the globe and large populations encounter environmental changes at an ever-increasing rate, this medicine of exploration, adventure, travel, and disaster response has become indispensable. While much of the medicine practiced in remote areas or under environmental extremes is "emergency" in nature, the field of wilderness medicine has advanced beyond the exciting rescues of extreme alpinists and survivalists. It has expanded in scope beyond the physiology and pathophysiology of medical conditions relevant to wilderness environments to include the practice of medicine in situations of constrained resources, during times of catastrophe, and often in impoverished countries during global humanitarian relief. Practitioners skilled in wilderness medicine have become rescuers and leaders noted for their resourcefulness and rugged practicality." - Dr. Paul Auerbach
Joining EMRA Committees is easy and FREE.
Just log into your EMRA account and select which one(s) you wish to join.
Once you join, you will receive an invitation to be part of the EMRA Committee Basecamp, which helps facilitate communication and collaboration.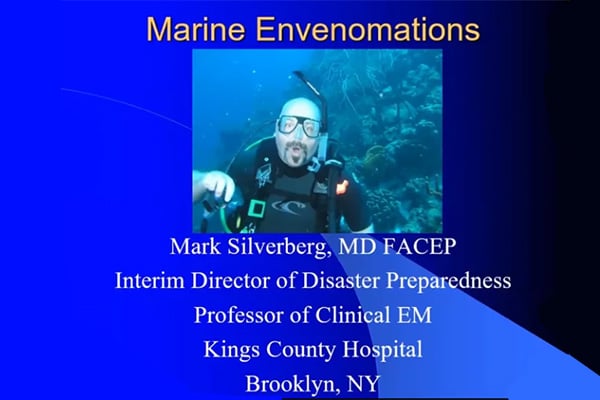 Marine Envenomations with Mark Silverberg, MD, FACEP
EMRA's Wilderness Committee hosted a discussion led by Mark Silverberg, MD, FACEP.
Watch Now
2019 EMRA MedWAR Congratulations
Congratulations to team Stanford EM (SKEMbags) from Stanford Emergeny Medicine. Interested in participating or volunteering for EMRA's MedWAR, learn more here.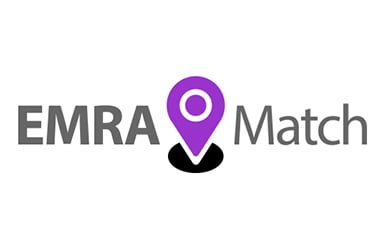 Wilderness Fellowships
Check out the Wilderness Fellowship opportunities
Find Fellowships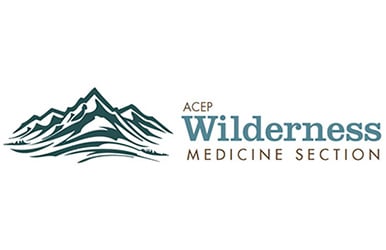 ACEP Wilderness Section
As a resident, you get joint memberships in both EMRA and ACEP - so make sure you're aware and informed of what the ACEP Wilderness Section is doing!
When you set up your EMRA/ACEP membership, you get (2) section memberships for free - one to the ACEP Young Physician Section, and one of your choice. Why not make that choice Wilderness Medicine?
Additional ACEP section fees are half off - only $20!
Learn More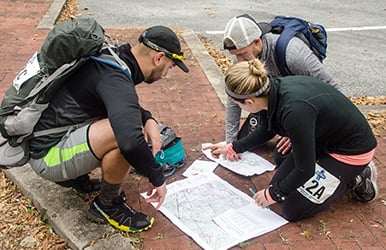 Wilderness Virtual Mentorship
If you are new to the committee or have an interest in Wilderness Medicine, but do not have adequate mentorship at your home institution, please fill in the information below and allow us to pair you with a mentor in your region or who shares your academic interests!
If you're a fellow or an attending interested in serving as either a short-term or long-term mentor to those interested in wilderness medicine, please fill in the information below.
Virtual Mentorship Registration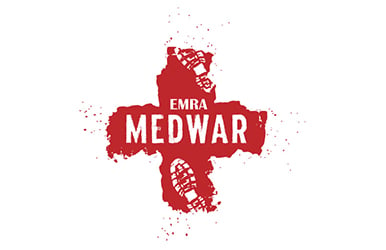 EMRA MedWAR
EMRA's MedWAR (Medical Wilderness Adventure Race) combines wilderness medicine with adventure racing to create a unique event designed to teach and test wilderness survival and medical skills. This event provides residents and medical students an opportunity for hands-on wilderness medicine experience. The best way to learn wilderness medicine is to get outside and practice. Participants are challenged to use their broad knowledge of wilderness medicine to handle a series of potential medical emergencies. Do you have what it takes to compete?
Learn More
Simulation Materials
True wilderness emergencies are not an everyday event for most of us but as we strive to be prepared for medical complications in the wilderness, simulation can play a vital role in transferring our knowledge into skills and practical action. Four high-fidelity cases were developed by the Stanford Wilderness Medicine Fellowship and presented by the ACEP Wilderness Medicine Section at ACEP13 in Seattle. The case files have been made available by the Stanford Wilderness Medicine Fellowship and we encourage you to download them and use them in your respective programs or training organizations:
Case I
Case II
Case III
Case IV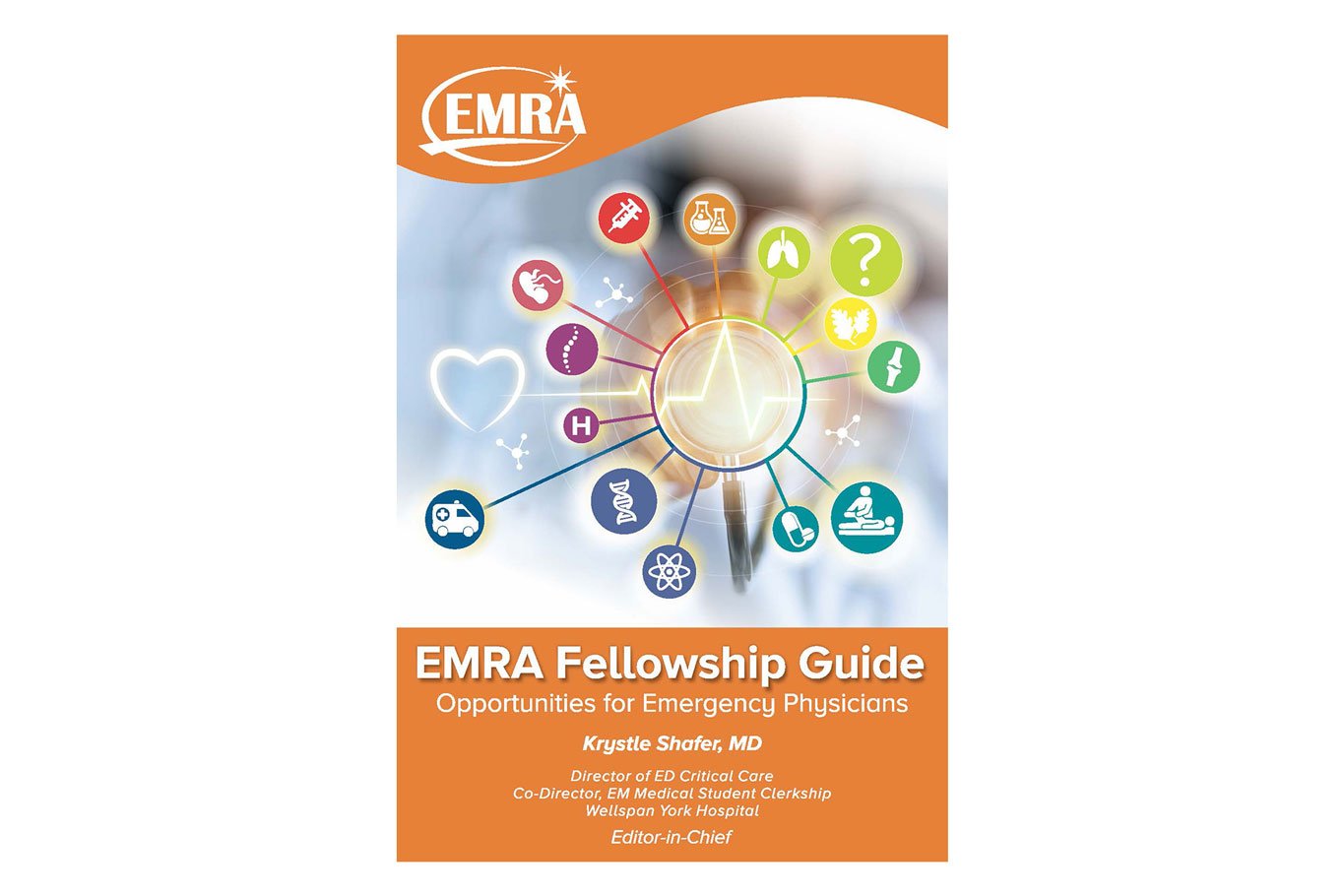 EMRA Fellowship Guide
Chapter 30 Wilderness Medicine Fellowship
Wilderness medicine (WM) is the practice of medicine with limited resources in austere environments, or health care provided anywhere in which environmental conditions have inflicted a patient's physiologic insult. This simple definition belies the complexity of this specialty, as well as the extensive and varied opportunities it provides. Training in wilderness medicine can prepare physicians to treat mountaineers and sherpas on Everest, serve as directors of national parks, oversee search and rescue missions, work in hyperbarics or dive medicine, and provide medical care on expeditions or at remote scientific base camps. A wilderness medicine physician must not only have a knowledge of medical problems that arise in the elements (i.e. acute mountain sickness, hypothermia, lightning strikes, dysbarism, and envenomations, to name a few), but also how to acutely manage these problems outside of the hospital and often with minimal support.
Go to Chapter 30
Additional External Wilderness Articles
ACEP Now


ACEP Now

3/18/2020
Twitter: @VCUEM Location: Richmond, Virginia Year founded: 1999 Number of residents/program length: 37 emergency medicine, three-year program;... The post Residency Spotlight: Virginia
Overview: In this podcast, we take a glimpse into the world of wilderness medicine and learn about how it ties in with Emergency Medicine and EMS. To do this, we look at the practice of...
Kenneth V. Iserson, MD, MBA, FACEP, FAAEM, FIFEM


ACEP Now

12/19/2017
Medical improvisation is a subject with which I have had a lot of experience throughout my career.... The post Medical Improvisation and the Media appeared first on ACEP Now .
ACEP Now


ACEP Now

9/25/2018
Much has changed in emergency medicine over the years (eg, procedures, technology, regulations, etc.) but the focus... The post EM Through the Lens: Snapshots in the Evolution of Emergency
ACEP Now


ACEP Now

9/24/2019
Secret weapons (medical) A major perk is exposure to tropical medicine (dengue fever, leptospirosis, etc.) and disaster medicine.... The post Residency Spotlight: University of Puerto Rico
Related Content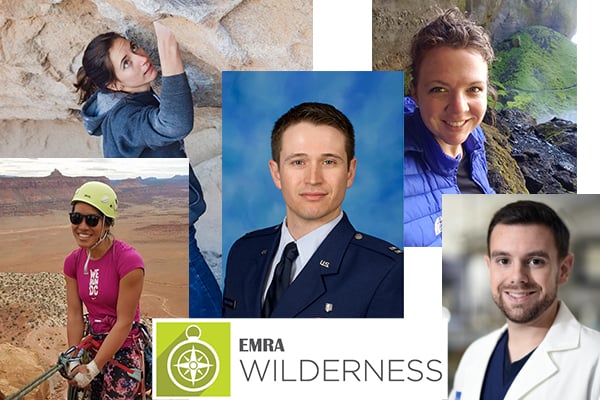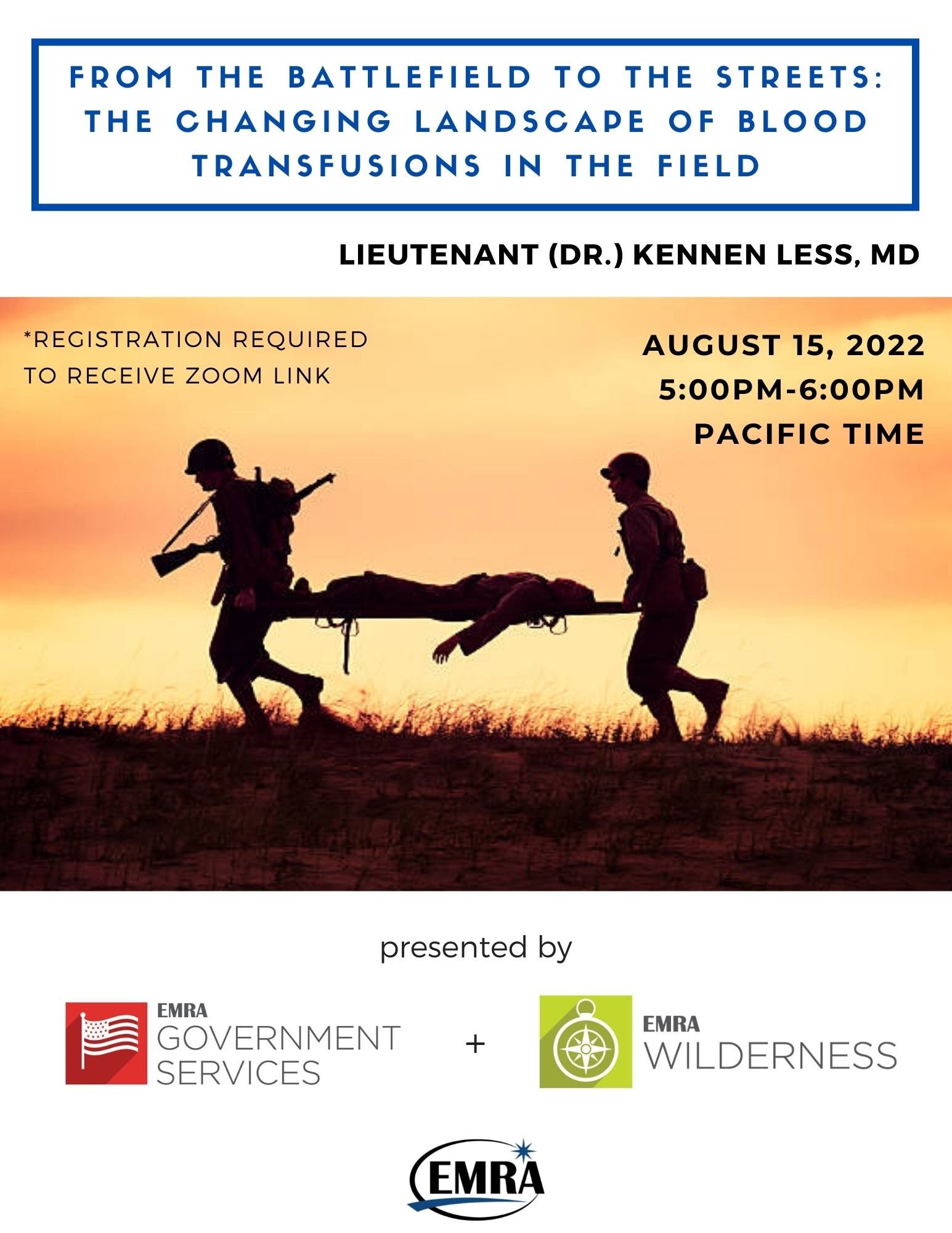 Jul 14, 2022
Gov Services | From the Battlefield to the Streets
This talk is the second installment in the Government Services Committee's 2022-23 Quarterly Collaborations lecture series, as the EMRA Wilderness Committee joins GSEMRA to host Dr. Kennen Less, MD (LT, MC, USN) on Monday, August 15, 2022, at 1700 Pacific Time (1900 Central, 2000 Eastern), for this talk reviewing the concepts behind the US Navy's "walking blood bank" far forward blood transfusion program also known as the Valkyrie project, which has become a training of record for the US Marine Corps to prevent battlefield deaths through whole blood transfusion in even the most austere forward-deployed environments, and may soon be seen mirrored in the civilian world.