WHAT IS WILDERNESS MEDICINE?
Wilderness Medicine has been defined as the practice of medicine with limited resources in austere environments. It ranges from the initial treatment and evacuation of patients with acute injuries to the management of illnesses experienced by patients on long term expeditions. Its broad scope includes, but is not limited to:
Trauma and Emergency Medicine
Sports Medicine
Rescue and Evacuation
Diving and Hyperbaric Medicine
Disaster Medicine
Tropical and Travel Medicine
Expedition Medicine
High-Altitude/Mountaineering Medicine
Survival Medicine
Tactical Medicine
HOW CAN I BECOME INVOLVED WITH WILDERNESS MEDICINE?
There are various ways to get involved with Wilderness Medicine at all different levels. You can earn certification such as Advanced Wilderness Life Support (AWLS), join a national or international organization, attend a conference, or even complete a Wilderness Medicine Elective Rotation or Fellowship. Start by joining the WM division today!
WHAT CERTIFICATIONS ARE AVAILABLE?
Whatever your skill set or availability, there is a certification for you. Here are some of the most common:
WFA – Wilderness First Aid (1-2 days)
WFR – Wilderness First Responder (1-2 Weeks)
W-EMT – Wilderness EMT (4-6 weeks)
AWLS – Advanced Wilderness Life Support (3-4 days)
FAWM – Fellow of the Academy of Wilderness Medicine (WMS, 5 year time limit)
Other Sport Specific Certifications:

DiMM: Diploma in Mountain Medicine (WMS)
Avalanche
Ski Patrol
Rock Climbing
Swiftwater Rescue
SCUBA
WHERE DO I GET THESE CERTIFICATIONS?
Many are offered through the Wilderness Medical Society (WMS) or National Outdoor Leadership School (NOLS), or by other independent entities.
For upcoming courses and certifications, check out: nols.edu and awls.org
ARE THERE ELECTIVE OPPORTUNITIES IN WILDERNESS MEDICINE?
There are various opportunities available for both residents and medical students to participate in a Wilderness Medicine elective.
DO I NEED TO COMPLETE A WILDERNESS MEDICINE FELLOWSHIP? WHAT DOES A FELLOWSHIP ENTAIL?
A fellowship is not required to enter the world of Wilderness Medicine. However, for those who wish to make WM a more substantial part of their career, there are several high quality Fellowship Programs across the country. These programs exist for the purpose of training the future leaders in the field and provide hands-on training and opportunities for research. Check out the map on our main page for a list of current programs.
HOW ABOUT RESEARCH? IS THERE FUNDING AVAILABLE?
Every year new and exciting research comes out of the wilderness, with topics ranging from high altitude physiology to marine envenomations to search and rescue practices. The WMS offers several grants each year to qualified researchers, listed here. Also check out Wilderness and Environmental Medicine, the official journal of the WMS at wemjournal.org.
HOW CAN I INCORPORATE WILDERNESS MEDICINE INTO MY CAREER?
One of the benefits of WM is that you can practice as little or as much as you like. Whether you just enjoy the outdoors and want a little extra training, or want to volunteer with search and rescue, provide medical coverage on an expedition, or make WM the focus of your career, there is a place for you. Join our mentoring program to be paired with a mentor who can answer your career specific questions.
THIS SOUNDS AWESOME, WHERE CAN I FIND A MENTOR?
We have various physicians and members of ACEP's WM division who are eager to help. Also, if you are a member of the WMS you can navigate to the "Academy" tab on the wms.org page for a list of mentors in your area.
Related Content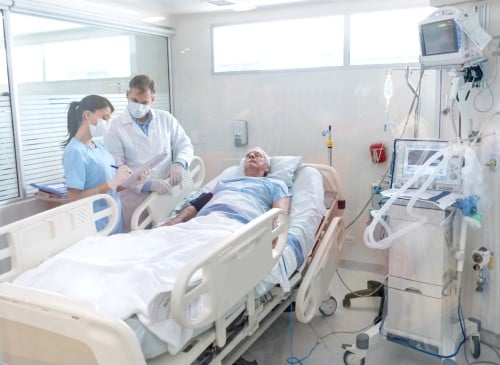 Jan 26, 2023
Tips for Palliative Medicine Consults in the ED
Although most evaluations and interventions focus on providing life-sustaining interventions in the ED, emergency physicians must also be prepared to provide proper care to individuals who may not benefit from the introduction of life-sustaining interventions. Emergency physicians must have knowledge of palliative care and must be able to perform palliative care when indicated. In specific situations, a palliative care consultation may be helpful in initiating and coordinating care for patients who would benefit.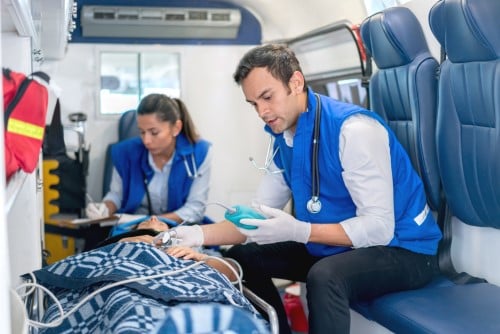 Jan 26, 2023
Case Series: Prehospital POCUS Aides in Shortness of Breath Diagnosis
Shortness of breath is one of the most common EMS chief complaints, with the majority of our population endorsing a history of COPD, CHF, or both. Prehospital POCUS is a quick, non-invasive, and effective diagnostic option with potential benefits and limited downside. This case series demonstrates the different benefits of prehospital POCUS performed by our clinicians during a ride-along.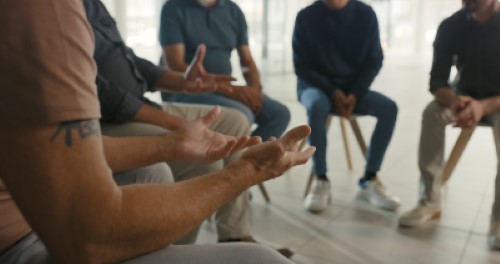 Jan 23, 2023
The Betty Bubble: A Week at the Hazelden Betty Ford Addiction Treatment Center
Addiction is a disease that responds to treatment. We must offer services to all patients no matter how many times it takes them to accept help. Who's to say that attempt number 30 isn't the one that will finally work? In the ED, we see only a snapshot of one's addiction, but it is important to remember that each patient has an entire story, and we can help change the ending.