By: Nicolas Ramsay, Florida International University Herbert Wertheim College of Medicine, MS-III, EMRA Hangouts Team
What We Do
We bring emergency medicine leaders to your living room!
Want to know how to better prepare to match into EM? Want more advice on how to be more competitive? Want to know what to expect next in whatever stage you are at in the process?
We've got you covered!
We bring all this and more to your fingertips via video and audio streaming technology.
If you're an EMRA medical student member, this is a cost-effective way to engage with EM faculty and acquire skills and knowledge needed to match.
To find out more, tune in to our next EMRA Hangout, every 1st Thursday of the month @ 7pm Central time or visit us online.
What's Next
EMRA Hangouts will be LIVE! at ACEP 2019:
On October 27-29, from 8:30AM to 5PM Mountain time, the EMRA Hangouts team will be interviewing Program Directors from all over the country. They have already signed up and they're ready to go. These 5-10 minute interviews will be conducted live, and will then be available as a link in each program's EMRA Match page afterwards. This will be a great way to get to know each program and the program directors on a more personal level.
Types of questions we will be asking:
What sets your program apart from others?
What patient populations do you serve?
What is the size and structure of your hospital?
In how many sites do residents train?
What types of research opportunities are available?
How do residents spend time together outside the hospital?
What are positive qualities about your location?
Are you attending the 2018 ACEP Annual Conference? Stop by and say hi to us at the EMRA Hangouts area. We look forward to sharing the interviews with you so do not forget to tune in live during the conference. Can't make it? No worries, join us at the next EMRA Hangout, every first Thursday of the month!
Meet the EMRA Hangouts Team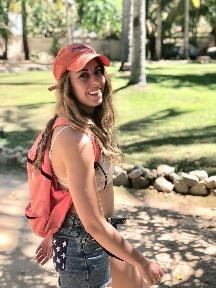 Name: Hayley Musial
Role: EMRA MSC Student Advising Coordinator and Hangouts Director
School/Year: FIU Herbert Wertheim College of Medicine, Class of 2020
Fun fact: The backpack in my picture is named 'little red," and it goes on all my adventures with me. (Worth noting-- it's DEFINITELY orange, and it often holds only my phone, MAYBE water, and keys)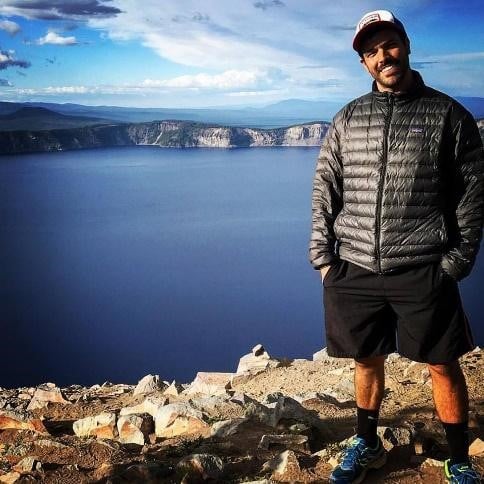 Name: Nicolas Ramsay
Role: Creativity and Planning
School/Year: FIU Herbert Wertheim College of Medicine, Class of 2020
After almost drowning during the swimming segment of a Half Ironman Triathlon, I got hit by a car 10 miles into the cycling segment and never finished.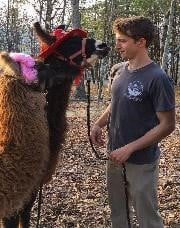 Name: Name: Ryan Koski-Vacirca
Role: Research and Local Coordinator
School/Year: Wake Forest School of Medicine, Class of 2020
Fun fact: I once worked at the hotel where The Shining was filmed!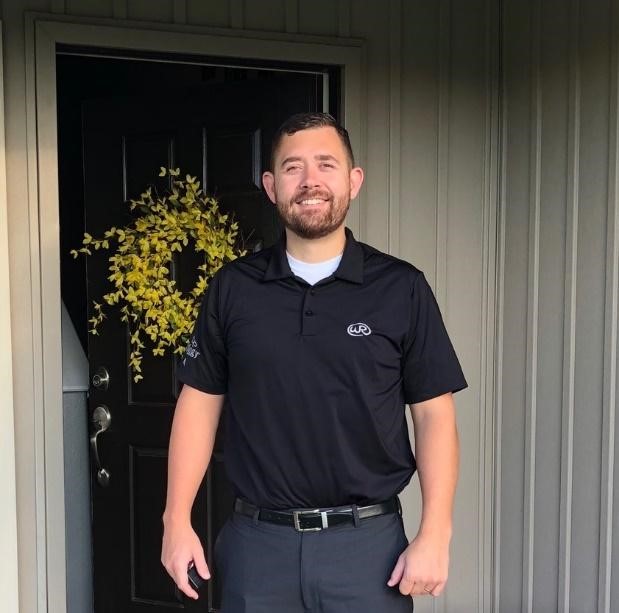 Name: Erron Fritchman
Role: Research
School/Year: Arkansas College of Osteopathic Medicine, Class of 2021
Fun fact: I own a 1968 Ford Bronco!
Name: Jenna Cacchillo
Role: Art Design and Website Logistics
School/Year: Pacific Northwest University of Health Sciences, Class of 2020
Fun fact: I can walk on my hands!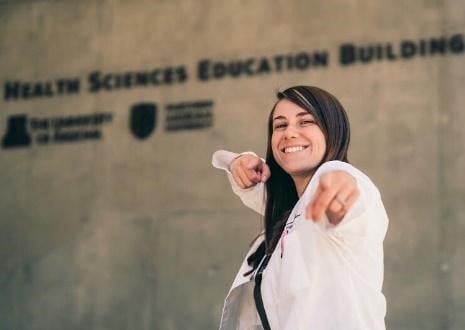 Name: Shelby Hoebee
Role: Comic Relief and Outreach
School/Year: University of Arizona College of Medicine – Phoenix, Class of 2020
Fun fact: Not to be confused with Rogue from X-men, I've had a streak of white hair since 7th grade that won't dye no matter how hard I try!
Name: Jazmyn Shaw
Role: Outreach and Occasional Co-host
School/Year: University of Mississippi Medical Center – Jackson, Class of 2021
Fun Fact: When I'm not busy being a medical student or a mom, I get to work part-time as an RN in the only level 1 trauma center in the state!