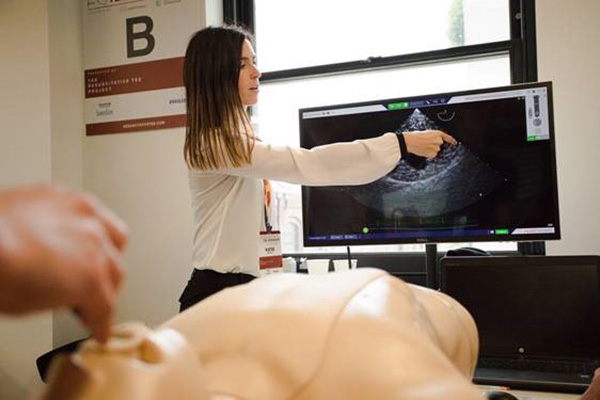 EMRA's Critical Care Committee Brings The Resuscitative TEE Workshop to ACEP19
When: October 27, 2019 : 12:30p - 5:30p
Where: ACEP19 - Denver, CO
Who: 30 EMRA Resident and Fellow members
What is the Resuscitative TEE Workshop?
An innovative, practical and multidisciplinary course aimed to provide clinicians with the fundamental knowledge and motor skills, to perform focused transesophagealechocardiography (TEE) in critically-ill patients.
Workshop Participant Information
Event date & time: Sunday, Oct. 27, 12:30-5:30 pm
This hands-on workshop is open to 30 EMRA members.
20 participants will be drawn via lottery. $50 fee to be collected after lottery.
10 auditors will be drawn via lottery. (Auditors can observe the lecture and hands-on portion). No fee for auditors.
Registration Deadline: Sept. 2
Who May Register: EMRA Resident and Fellow members only
Notification: Lottery selections for participants and auditors will be announced by Sept. 16
Course Format
#TheResusTEEWorkshop consists of an asynchronous learning component (pre-workshop materials are provided) and one live didactic session (the workshop). Selected material for self-study including a temporary license to the HeartWorkse-learn platform (http://learn.heartworks.me.uk) are provided in advance. During the one-day "deep dive" workshop, participants receive didactics and hands-on training using HeartWorks high-fidelity simulators.