This national day of recognition was started by EMRA in 2000 and is always the first Wednesday in March.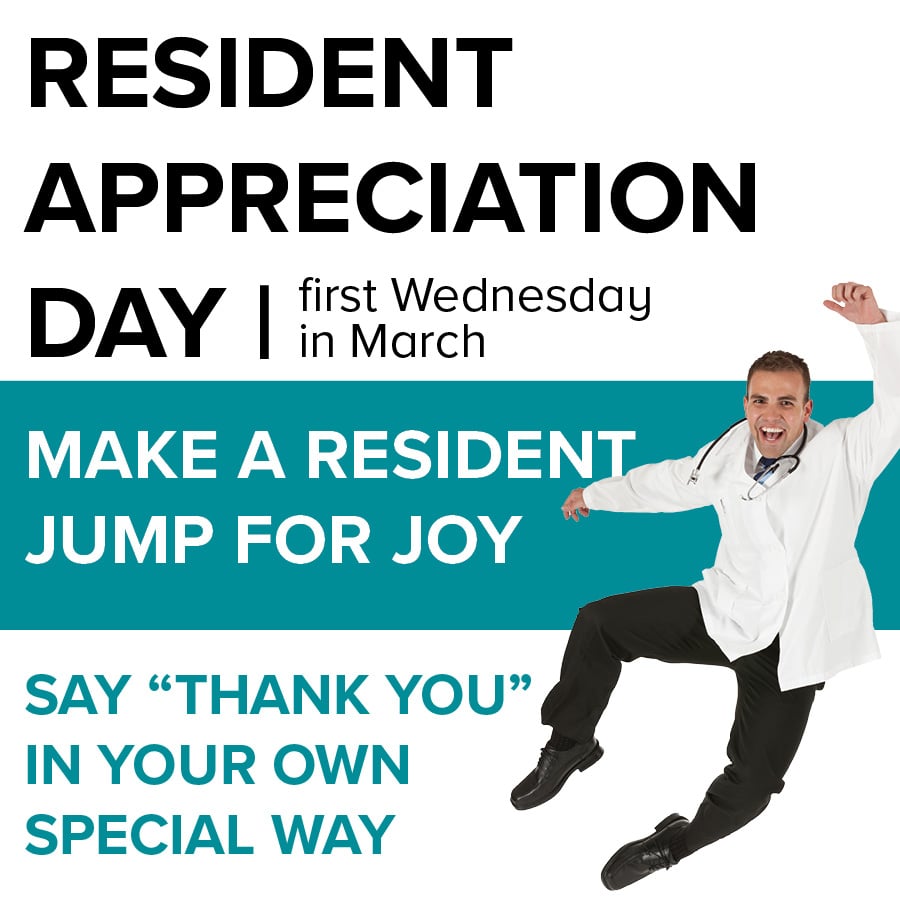 This timing was selected because it is typically the first Wednesday after the In-Training Examination. EMRA worked to establish this honor for emergency medicine residents to publicly recognize the dedicated service residents provide on a 24/7 basis as a significant and vital workforce.
Emergency medicine residency requires long hours and personal sacrifice dedicated to:
Education
Study
Quality patient care
Patient advocacy
Research
Leadership
We ask that EM residency programs celebrate this day through local activities. We also strongly encourage state chapters of ACEP to join in and support this special day. For example, consider special conference topics at grand rounds, local recognition of outstanding residents, and meal functions. Create a flyer or poster to promote the events and post it for residents or make copies as needed. Residents are indeed the future of the specialty.
How will you celebrate?
Let us know how you celebrated the day and send us pictures, too! We'll post your stories and pictures on the EMRA website and in EM Resident if we have the space.
You can either e-mail, fax or snail mail your stories and pictures to:
EMRA
4950 W. Royal Lane
Irving, TX 75063-2524
Fax: 972.692.5995
Email your info
Digital photos are encouraged, but if you don't have access to a digital camera or a scanner, mail a picture with a return address and the pictures will be returned.