Check out the February 2021 EMRA Hangout featuring a discussion with Drs. Galuska, Mannix, and Faiz to help EM Med Students create their rank lists.
Michael Galuska, MD, FACEP, FAAEM
Program Director, Emergency Medicine
Former Associate Program Director
Former Medical Student Clerkship Director
Conemaugh Memorial Medical Center

Alexandra "Lexie" Mannix, MD
Assistant Residency Director, Emergency Medicine
Assistant Clerkship Director
Department of Emergency Medicine
University of Florida College of Medicine- Jacksonville
Founder and COO of sheMD.org

Jessica Faiz, MD
Chair, EMRA Diversity & Inclusion Committee
PGY-4, Chief Resident 2020-2021
Boston Medical Center
Related Content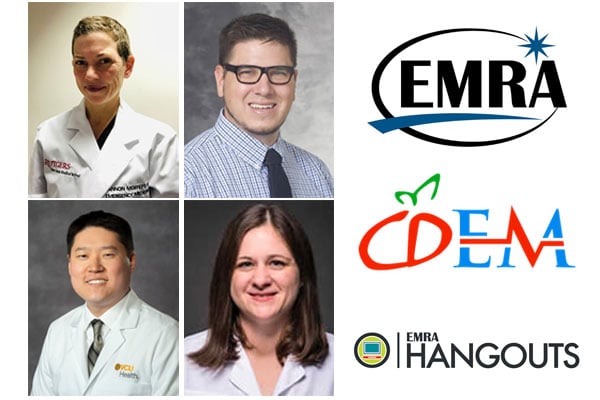 Feb 08, 2021
EMRA Hangout : How to Navigate Virtual Medical Education
Please join us for this month's EMRA Hangouts featuring a special collaboration with the Clerkship Directors in Emergency Medicine (CDEM). We will have a panel to discuss how medical students can navigate virtual medical education, especially during these difficult times.