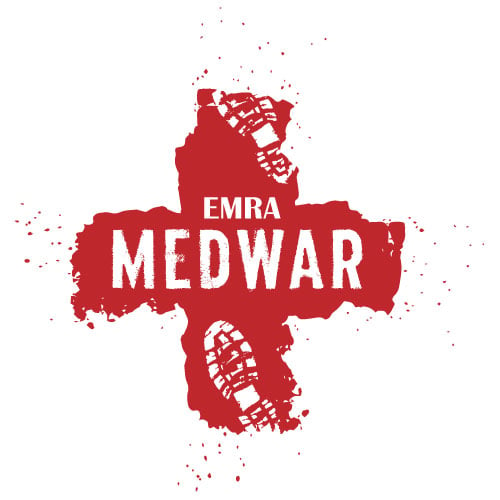 The 6th Annual EMRA MedWAR, in collaboration with the ACEP Wilderness Medicine Section, hosted numerous teams at the Blue Hills Reservation, outside Boston, MA on October 28, 2021. It was a day of exhilarating medical scenarios and amazing trails, all surrounded by beautiful fall foliage!
Congratulations to our 2021 MedWAR winners!
First Place: Albany Medical Center (Status BAFERDicus)
Second Place: Stanford University (Fear the Stache)
Third Place: University of Connecticut (UCONN Huskiteers)
Congratulations to the Texas Tech Health Science Center – Lubbock for winning the inaugural Dr. Paul Auerbach Spirit Award. Dr. Auerbach was the creator and huge champion of our MedWAR event.
In addition to the top 3 finishing teams, the EMRA Wilderness Division congratulates all the racers whose participation made the day so successful:
EMRA Medical Student Council
Kent Hospital
Mount Sinai Medical Center Miami Beach
Spectrum Health Lakeland
UCF/Osceola Regional Medical Center
UT Health – San Antonio
EMRA appreciates and recognizes Drs. Caudell, Haston and Irons for their dedication to Wilderness Medicine and support of EMRA's MedWAR. Without their participation and support, EMRA would not be able to offer this amazing program to their members.
Thank you to BTG for their generous support and to Elsevier for their donation of Auerbach's Wilderness Medicine books.
Start preparing your teams now! MedWAR 2022 is coming!
2021 EMRA MedWAR