The EMRA Medical Student Forum is a half-day session held both in the spring and the fall geared to EM-bound medical students. Lectures offer evidenced-based advising to help you match in emergency medicine.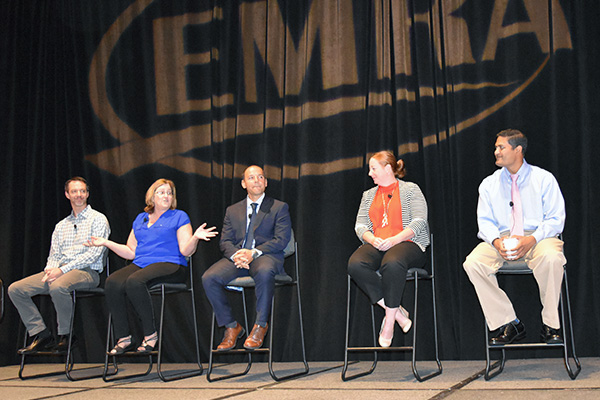 EMRA Spring Medical Student Forum
The EMRA Medical Student Forum brings together program directors, interns who just matched in EM, and faculty to answer questions specific to your phase in training. General sessions answer big-picture topics, and breakout sessions per year to target exactly where you are in your training.
FREE to EMRA Medical Student Members!
When: Saturday, March 7, 2020 : 8a - 11:45a
Where: Westin Times Square, NYC
EMRA Searching for Spring Medical Student Forum Faculty
Interested in serving as faculty for the EMRA Spring Medical Student Forum (at your expense?)
Please complete this form by December 31 to show your interest. We will select diverse faculty in early January
Questions? Contact Cathey at cwise@emra.org and 469.499.0150.
CORD Academic Assembly 2020
New York
EMRA Spring Medical Student Forum (Westin Times Square)
Saturday, March 7
8a - 12p
EMRA Spring Medical Student Forum
Westin Times Square
7a - 8a
Registration Opens
9a - 10a
EMRA Medical Student Breakouts
MSI/II
MSIII
MSIV
International
NEW -- NYC Program Breakout
10:15a - 11:30a
Hands On EM Boot Camp
11:30a - 11:45a
Closing Remarks and Adjourn