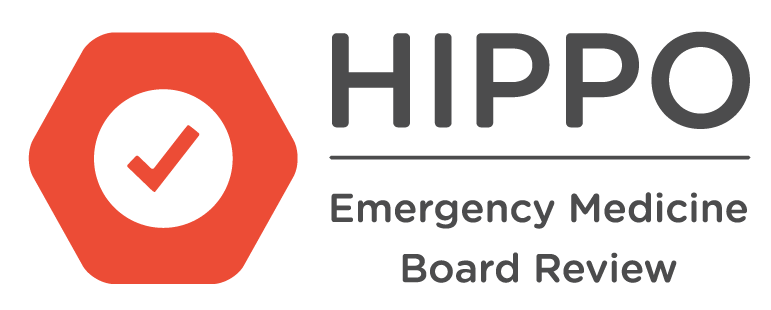 When seconds count, education makes a difference. Strengthen your practice and boost your confidence for your In-training, boards, core content and beyond with Hippo Education's suite of products at special prices just for EMRA members!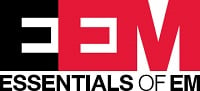 This year Essentials of Emergency Medicine has gone virtual and EMRA member residents, fellows, medical students can join free
This year we've upped the ante, to create a sense of community like no other virtual conference. As you've come to expect from EEM, we've blended live-hosted entertainment with world-class speakers and innovative thinking, PLUS:
The magic of EEM, 18 years in the making and redesigned for 2021
Medical education that will change your practice and your life, leaving you rejuvenated and ready for your next shift
Our on-demand feature that lets you watch it live or at your convenience at the same price
Demos and moderated discussions designed to tackle today's most controversial issues in the clinical setting
Bonus sessions with highly nuanced COVID content; including derm, cardio and critical care
And more: a live ERcast podcast, real-time faculty questions, live polls, real connections for networking, games, social events, a VIP Virtual Suite, our signature 5-15 minute live lectures… and much more.
You shouldn't miss it...and now you don't have to
When: May 25-27, 2021
Medical Students, Residents, and Fellows:
Free through EMRA but register now to guarantee your slot and RSVP on Facebook so that we know you are coming!
Alumni Members:
Subscribe now to save 20%.
Register Now
EMRA and Essentials of EM Insider
For 2021, EMRA and EEM are continuing our collaborative event to give aspiring resident educators insight into what it takes to become an icon in EM Education. The event will feature a panel discussion with several EEM faculty members and will offer an insider's look into preparing and giving a talk, advice about how to build a career in MedEd, and clinical questions about relevant areas of expertise. Open to Medical Students, Residents, and EEM Faculty.
When: May 25 at 5:30p Central
Where: Online
Free Registration for EMRA Medical Student, Resident and Fellow Members.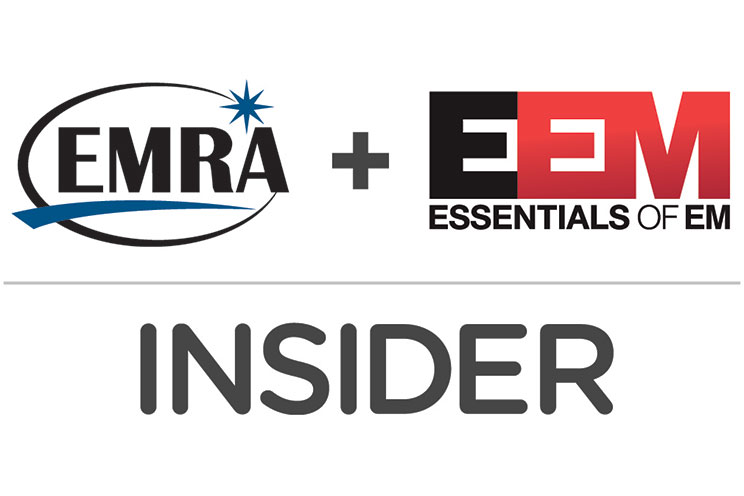 ERcast
ERcast is a weekly podcast with Dr. Rob Orman that thoughtfully explores the most important challenges that EM clinicians face, from clinical topics to self-care. Get straight talk about what it's really like to work in the ED, from a doctor who experiences it every day.
Get exactly the right amount of content you need to keep up, released weekly in direct, easily-digestible segments (usually just 30 minutes or less).
ERcast is short, sweet, and to the point, steering away from the overly theoretical and academic and focusing only on what you'll need to know when it's time to make a split-second decision.
Students, Residents, and Fellows
Get ERcast for FREE!

Sign Up Now
Alumni Members
Save 10% off the regular ERcast price.
Save Now
Hippo EM Board Review Resident Package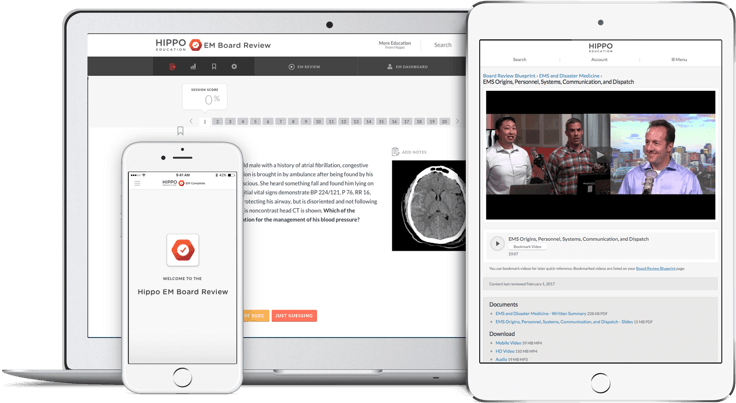 Use your time wisely with Hippo EM Board Review. Master topics step-by-step with high-quality resources designed by award-winning educators. Master topics step-by-step with 55+ hours of high-quality video and a 1200+ question adaptive Qbank designed by award-winning educators. Skip the stress and unnecessary minutiae and get straight to the high-yield pearls you need. Then, sneak in a nap with the time you save.
Residents and Fellows
Reclaim your time with the Hippo EM Board Review Resident Package, at a special annual resident price of $189.
Sign Up Now
Alumni Members
Save 20% off the annual subscription price for any Hippo EM Board Review package when you subscribe now! Packages start at $390.
Save 20%
Hippo EM Qbank
Make the most of your study time with 1200+ high-quality questions, served up by an adaptive algorithm. Get peer-reviewed questions generated by Hippo Ed master educators that focus on just what you need to know to pass the test. Evidence-based educational techniques are baked right into the algorithm, from adaptive spaced repetition to captology and the Fogg behavior model.
Students, Residents, and Fellows
Get Hippo Qbank for $125 and make the most of your study time.
Get Qbank
Alumni Members
Save 20% off the annual subscription price.
Save 20%
Hippo Foundations: Pediatric Acute Care & Emergency Medicine
Caring for kids with acute illnesses runs the spectrum from benign rash all the way up to neonatal resuscitation. Most kids are healthy and resilient but when things go south it's up to us to do the right thing.
EMRA Members
Save 20% on a quick clinical refresher, with a focus on quick. Be prepared for critical, acutely ill and injured pediatric patients.
Subscribe Now
Related Content