EMRA works hard to bring you timely, helpful publications you can use on-shift and off-hours. Take advantage of our library of resources!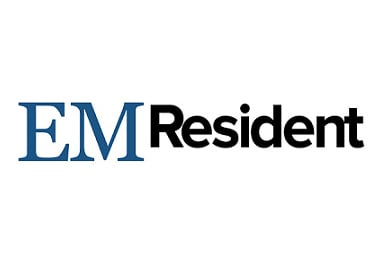 EM Resident
Find out what's trending in the specialty now by reading our bimonthly magazine, written by residents, for residents. Plus, access the archives for a window into the past.
Read the Online Edition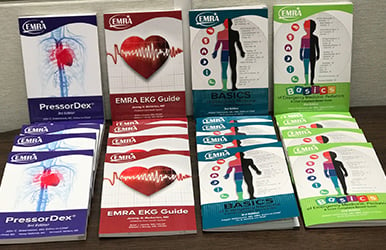 Books
From free downloadable manuals to our powerhouse publications such as the EMRA Antibiotic Guide, our books are designed with quick-reference education in mind.
See EMRA Books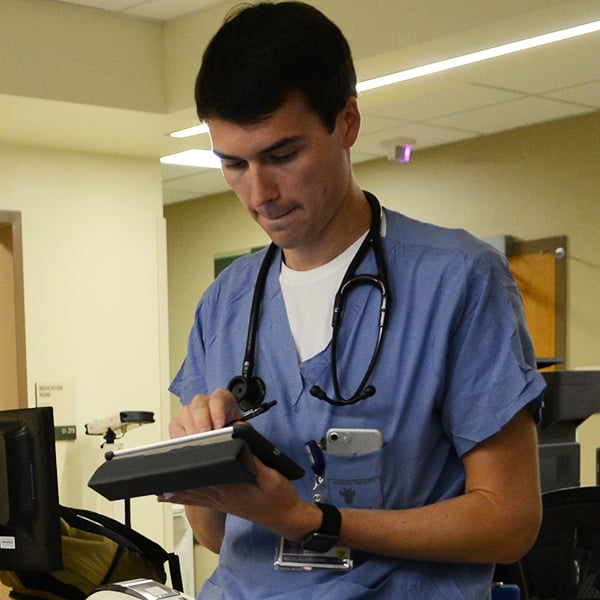 Mobile Apps
Our suite of apps features multi-platform offerings to assist you every day.
Go Mobile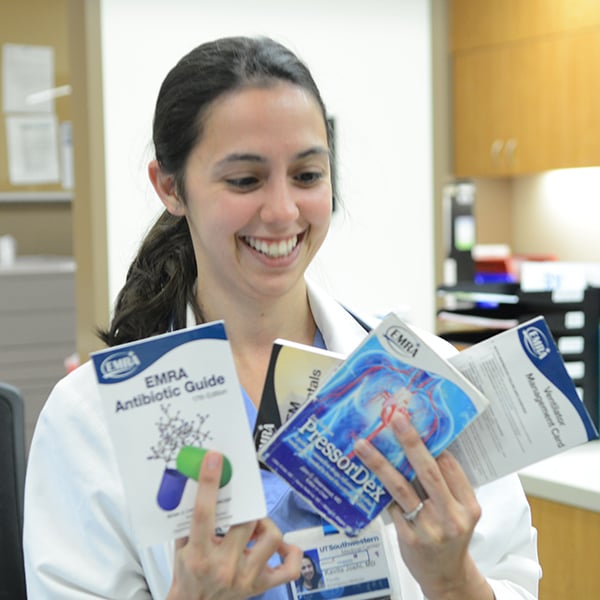 Reference Cards
Carry these pocket-size cards on shift for handy access to information when you need it most.
Get Reference Cards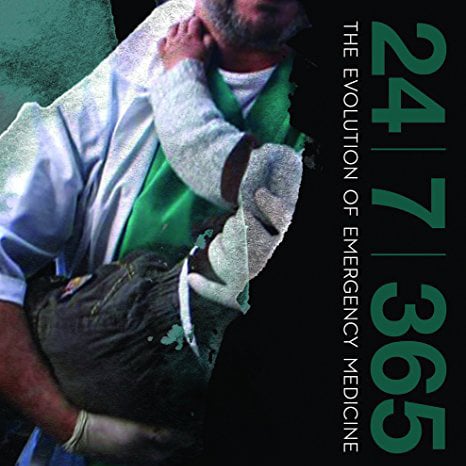 24|7|365 Documentary
Our Emmy Award-winning film tells the story of the beginning of emergency medicine and how the founders of the specialty changed the American medical landscape.
Find out more