Patient Presentations in Emergency Medicine
EMRA and CDEM launched "Patient Presentations in Emergency Medicine," a training video for medical students. Demonstrating how to tell a compelling story when presenting a patient's case, this brief video offers hand do's and don'ts on how to communicate efficiently and effectively in the ED. EMRA Education Committee members Michael Yip, MD, of Yale School of Medicine, and Aditi Mitra, MD, of William Beaumont - both of whom appear in the film - said the project grew from a simple discussion about how best to serve students.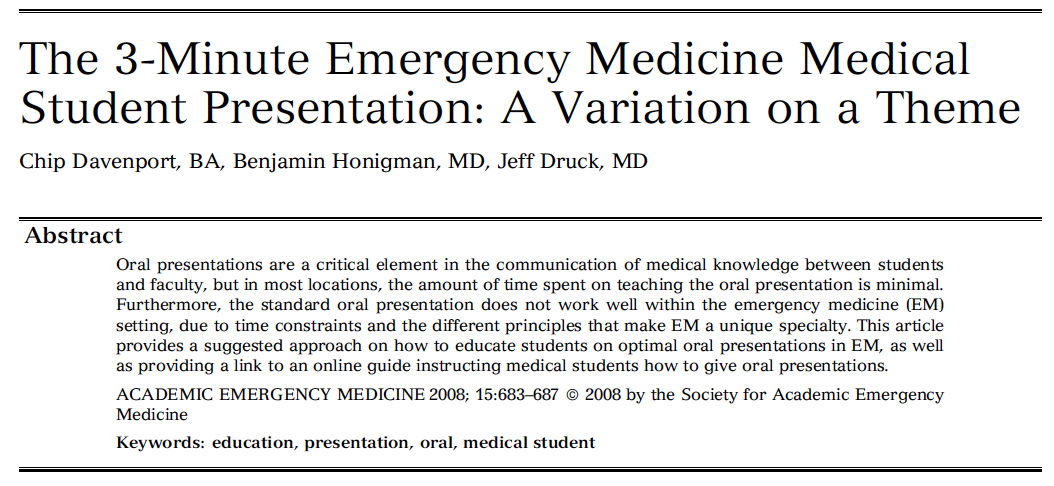 A 2008 paper from Academic Emergency Medicine, "The 3-Minute Emergency Medicine Medical Student Presentation: A Variation on a Theme," stood out, Dr. Mitra said. But it didn't translate into practice as easily as a video might.
Related Content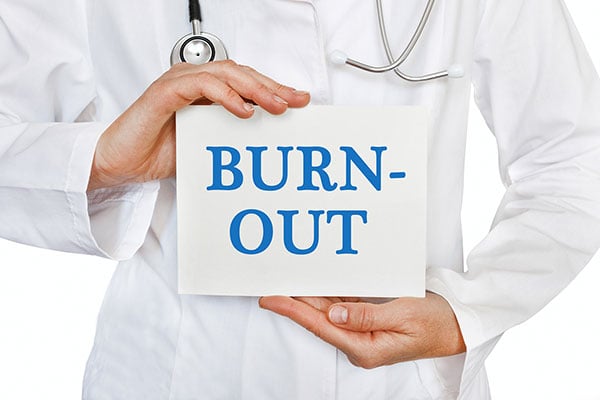 Oct 30, 2019
Burnout: The Elephant in the Room
In this episode, Doctors Agboola, Chung, Kurtz, and Doty discuss the topic of "The Elephant in the Room: 'Burnout'". They spend time discussing: Defining the term of burnout, How to recognize symptoms of burnout in others, Getting past the platitudes of "yoga & exercise", Moral injury, The Unspoken Curriculum, and Models of Wellness.
Nov 06, 2018
Effective Consultation In Emergency Medicine
Consultation is a common form of communication in the emergency department in which the emergency provider seeks the assistance of another service in the care of the patient. As with other forms of communication, incorporating a structured model can help ensure information is exchanged accurately and efficiently to reduce the chance of medical error. This video features the 5Cs of Consultation as a validated model for standardizing communication and provides illustrative examples of effective consultation for both medical students and residents.