Interested in the military match? EMRA worked with the Government Services ACEP Chapter and the Council of Emergency Medicine Residency Directors to develop this toolkit to help you navigate this complex system.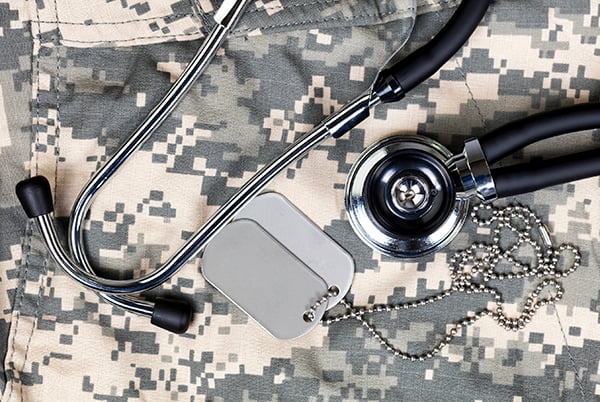 How does the military match work?
ARMY
Unlike the other services where all applicants, i.e. medical students (MS), transitional year residents (TY), and General Medical Officers (GMO) are all in the same selection pool and therefore competing against each other, the Army breaks applicants into 2 groups.
When applying to Army EM programs, all medical students are in one group and all TY and GMOs into a second group.
Each of the 4 Army programs reserve 2 slots for applicants from the GMO/TY pool (although this can flex to higher numbers for exceptional applicants) for a total of 8 GMO/TY positions. For medical students this leaves 8 slots at Augusta, 8 slots at Darnall, 10 slots at Madigan, and 6 slots at San Antonio, or at total of 26 medical student positions. Historically, Augusta has some variation on how many they take.
Students must rank 5 programs on MODS, typically the 4 EM programs in the order the student would like to be at, followed by 1 TY program. The program director (PD) at each program will log into MODS and rank every medical student from 1 to X, where X is the total number of medical student applicants in the order the programs desires to train them. The computer matches applicants to programs and then the Office of the Surgeon General will review and certify the match.
In a separate process, the GMO/TY applicants will have their application graded by a tri-service panel and their packet will receive a numerical value. The application scores are based on performance during the 1st 2 years of medical school, the last 2 years of medical school, performance during TY year, performance in any GMO position, deployments, research, and presumed potential success in Emergency Medicine. The top 8 packets based on numerical value will match (be selected for residency) and be distributed amongst the 4 programs based on the best combination of where the GMO/TY applicant wants to be, who the programs prefer to train, and to some extent the cost to the Army to move them.
NAVY & AIR FORCE
After completing your application and interview; the PDs get together and spend the month of November putting their lists together and selecting who they would like to have as residents. The programs put together their order of merit list of candidates and turn them into their GME offices. These lists are then presented to a general officer board who determine the final lists. Nothing is official until the release day in mid-December. Even the PDs do not officially know the final selection board results until 15 December.
During the creation of the list you will be scored by three different people, usually one person from each branch of service. The scoring is weighted heavily towards people who have spent time as doctors in the military already. Each branch of service needs general medical officers for operational tours, and these individuals receive a few more opportunities to gather points then a 4th year medical student. The good news is that usually the medical students compete against medical students and the GMOs compete against GMOs. However, this is subject to change based on the needs of the Services.
The PDs from every program work diligently with senior leadership to ensure that the most qualified candidates are selected for positions regardless of medical student or GMO status. Because GMO's have potential to earn more points based on prior service, the PDs strongly encourage medical students to strengthen their packets through research and superb performance on clinical rotations. Areas that can help increase your point total:
Prior military service (more points if you were medical)
Published research (up to 4 points for multiple articles)
Completing a good rotation with the residency at the location that you would like to train. Nothing beats this for increasing your score.
Potential for success as military officer as determined by the PDs (active leadership roles, competitive athletics, volunteer work and selfless service, interviews, etc.)
More Information on EMResident.org
Military Emergency Medicine (EM) Residency Guide: Demystifying the Military Match and Application Process
Military Match Guide Collaborators
EMRA Military Hangout
Check out our EMRA Hangout featuring faculty from each branch of service sharing insights and tips on the military match.
Military Match - EMRA Hangouts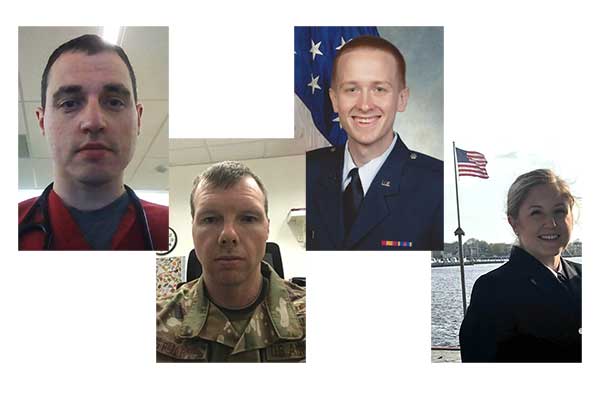 November 21, 2019 : TOPIC: "Special Populations Series: Military"
Megan Halliday, MD, LT, MC
US Navy
PGY-3 Emergency Medicine
Naval Medical Center Portsmouth, Virginia
Robert Langenohl, DO, CPT, MC
US Army
PGY-3 Emergency Medicine
Madigan Army Medical Center
Marcus Sinewe, MD, Capt, MC
US Air Force
PGY-3 Emergency Medicine
University of Washington
Rory P. Stuart, MD, LT COL, MC
US Air Force
Assistant Military Program Director
UC Davis/Travis Integrated Emergency Medicine Residency Program
Watch Now
Listen Now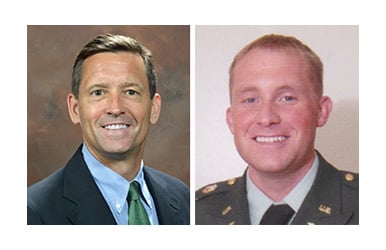 TOPIC: "Military Match - Army"
Brad Reynolds, MD
Professor and Program Director, Department of Emergency Medicine, Augusta University
Troy W. Akers MAJ,MC, FS
Chief, Department of Emergency Medicine, Dwight D. Eisenhower Army Medical Center. Assistant Professor of Emergency Medicine, Augusta University
Watch Now
Listen Now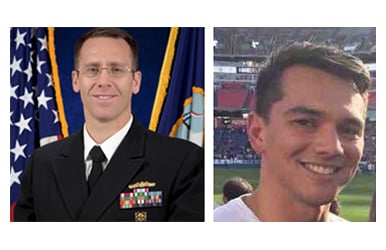 TOPIC: "The Military Match - Navy"
CDR John J. Devlin, MD
Program Director, Naval Medical Center (Portsmouth), Emergency Medicine Residency Program
Daphne P. Morrison Ponce, MD, FAAEM
Lieutenant Commander, Medical Corps, United States Navy, Assistant Program Director, Naval Medical Center (Portsmouth), Emergency Medicine Residency Program
Dylan Arnold, MD
Assistant Program Director, Naval Medical Center San Diego, Emergency Medicine Residency Program
Watch Now
Listen Now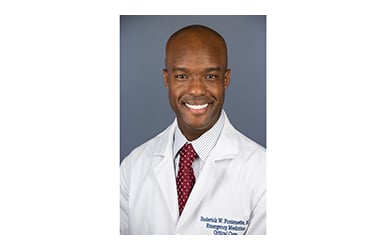 TOPIC: "The Military Match - Airforce"
Roderick W. Fontenette, MD, FACEP
Major, Medical Corps, Program Director, David Grant Medical Center/UC Davis Department of Emergency Medicine Integrated Residency Program
Watch Now
Listen Now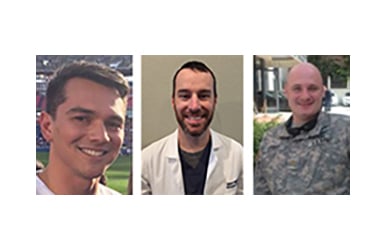 TOPIC: "The Military Match and EM Bound HPSP Students & More"
Dylan Arnold, MD
Assistant Program Director, Naval Medical Center San Diego
Mark Riddle, DO
Emergency Medicine Clerkship Director, Darnall Army Medical Center
Grigory Charney, MD
Emergency Medicine Assistant Professor, Uniformed Services University, School of Medicine
Watch Now
Listen Now