New Member Kits Arriving Soon!
2020 Kit Update: We can't wait to send you our newest resources in your new member kit (US residents only) including an updated EMRA Antibiotic Guide (including new pneumonia guidance), an updated PressorDex: Critical Care Medication Guide and a NEW Pain Management Guide. Kits to all new members are being sent in late August / early September. They will be worth the wait -- we promise!
What's In My Kit
EMRA loves sending our new members their membership kits! It's like Christmas when these beautifully colored boxes arrive in your mailbox - each filled with guides and cards that help make you a more successful student or physician. The incredible value of the contents is worth its weight in gold! Take a look at all of the other resources that come in your member kit you receive _your first year as a medical student member, resident member, fellow member and alumni member.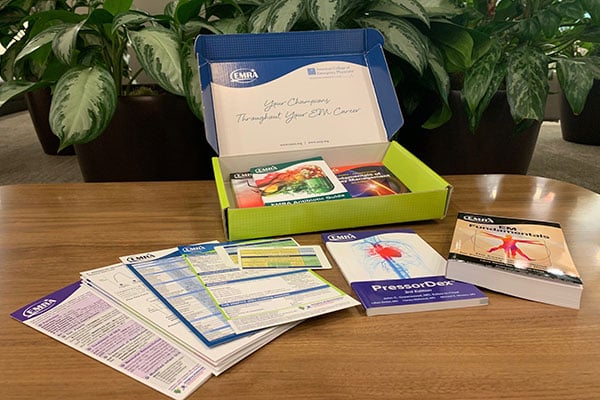 Benefits of Membership