Seth Kelly, MD, MBA (@seth_kelly) is a third-year emergency medicine resident at the University of Maryland Medical Center in Baltimore, Maryland.
He has more than 20 years of experience in prehospital medicine in the fire/rescue service (currently serving as a certified command officer in Montgomery County, Maryland) and had a previous career as a strategy consultant in the public and private sectors in the areas of healthcare, homeland security, fire and emergency services response and system design, organizational change management, and executive leadership.
He has held numerous national committee leadership positions in emergency medicine organizations and has served on the board of directors of the American Medical Student Association (AMSA), Emergency Medicine Residents' Association (EMRA), National Resident Matching Program (NRMP), and Maryland Chapter of the American College of Emergency Physicians (ACEP). He currently serves as the chair of the EMRA Prehospital and Disaster Medicine Committee, is a member of the ACEP Emergency Medical Services (EMS) and Disaster Preparedness and Response Committees, and is the EMRA liaison to the National Prehospital Guidelines Consortium sponsored by the National Association of EMS Physicians.
He is also interested in medical education, serving as a resident member of the Council of Residency Directors in Emergency Medicine (CORD) Advising Students Committee in Emergency Medicine and a frequent instructor for paramedic and critical care transport training classes in the Baltimore-Washington metropolitan region.
He plans to pursue an EMS fellowship after the completion of his residency in June 2020 to become an operational fire/rescue/EMS medical director.
EM Resident Articles and EMRA Publications
Over 400 applications were reviewed by the selection committee, comprised of Steven J. Stack, MD, MBA, FACEP, Zach Jarou, MD, Omar Z. Maniya, MD, MBA, Hannah Hughes, MD, MBA, Ven Subramanyam, MD, Erin Karl, MD, and Jazmyn Shaw.
The selection committee was blinded to EMRA and/or ACEP membership status. Care was taken to ensure both a diverse applicant pool and awardee group. For any questions, contact Cathey Wise at cwise@emra.org
Related Content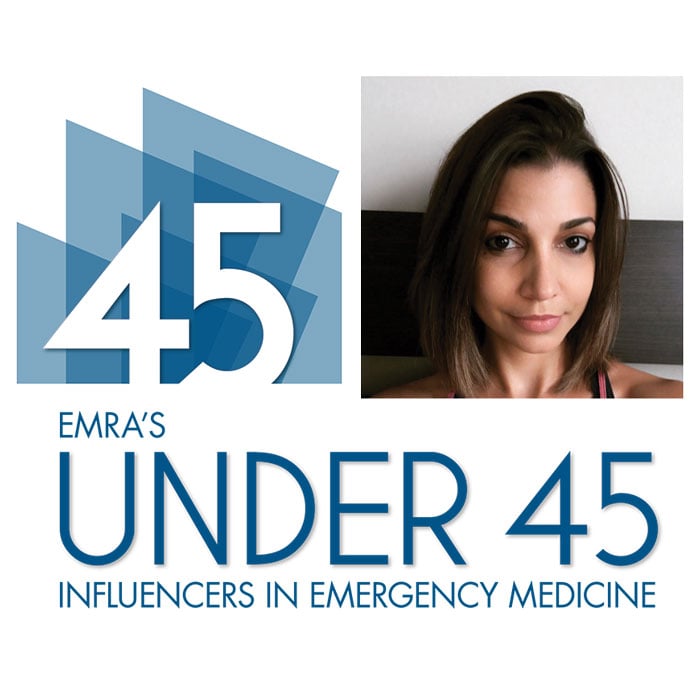 Aug 30, 2019
Alin Gragossian, DO, MPH
Resiliency has a face: In less than 12 months, Alin Gragossian went from being a busy resident planning for a critical care fellowship to being a heart transplant recipient. Then, mere days before resuming "life after transplant" with a return to shifts, her residency program at Hahnemann University Hospital disintegrated